Bosch CX Drive - Service Kit repair BDU2xx, black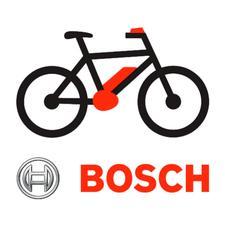 We're listing this for our trade customers.   This is not available for the public to buy direct.   SORRY
*************
Service Kit repair BDU2xx, black
- For specialist workshops only -
Spare parts kit for the repair of second generation drive units for eliminating damage to the right hand bottom bracket
Contains: Cover (incl. seal, bearing, freewheel) drive gear, gear grease, cover screws, bearing pin with rubber collared bush and protective disc, repair instructions
The bearing with bearing protection ring and bearing protection grease is pre-assembled
The repair can only be carried out by qualified specialist personnel
Hence, the repair kit must not be supplied to end users
Technical instruction for the repair takes place at the Bosch eBike dealer training for model year 2019.
In addition, a corresponding training video is available on the Bosch eBike dealer portal at https://www.bosch-ebike.net.
The drive unit must not be repaired if any one of the following applies:
The drive unit has one of the part numbers below:
        0 275 007 020
        0 275 007 021
        0 275 007 022
        0 275 007 023
        0 275 007 024
        0 275 007 025
If the eBike has a back-pedal brake.
Repair outside of warranty only!