We're Looking For KTM Ambassadors

Now that we're coming into the winter season and we're transferring into the 2020 KTM range we're looking for ambassadors to promote the brand and work with in future marketing prospects. KTM Austria runs its own strong ambassador program and we like to continue that in the UK with various riders up and down the country and across a range of disciplines.
KTM's origins are humble in nature, but the story of an Austrian motorcycle company with their trademark orange logo has become well known. Not so well known is the fact that KTM began manufacturing bicycles in 1964, and went on to become one of the most dominant brands in Europe. With over 2300 global dealers, and sales in excess of 190,000 bikes per year, our expertise in the cycling market shows through in the impeccable ride quality and attention to detail in each of our bikes.

KTM Ambassadors learn about our bikes, proprietary technologies, history, and help us connect with other riders by sharing information about KTM Bike Industries through social media (Facebook, Instagram, Twitter, Strava, etc). In exchange for your participation, you get unprecedented access to KTM Bike Industries - including first-look access to new model year bikes, and exclusive discounts on bikes, components, and clothing. Of course this doesn't mean free bikes in exchange for an instagram post. This program is designed to help both rider and brand create a sustainable network within the KTM family and is something we're very proud of and have been working on for years.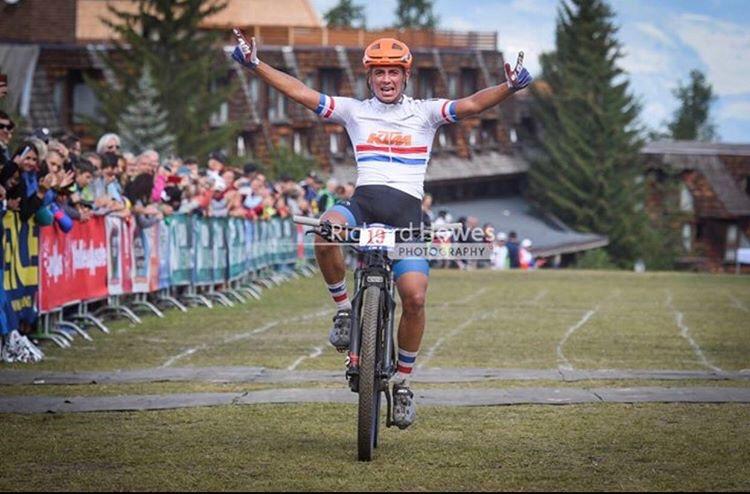 KTM Ambassadors come from any number of backgrounds, but they all share an infectious love of cycling. Whether you're a road rider, XC racer, casual all mountain rider, or beyond - if you live and breathe cycling, we want to talk to you. Tell us a little about yourself, where you live, how you ride, and how you think you could help KTM make an impact in your area - nothing is off limits. We love the unique, creative enthusiasm that our various Ambassadors have, and we'd love for you to be a part of the team!
If you think you have the ability to help promote us as a brand please send us an email or rider CV to tell us how and why you should be a KTM ambassador.
Send your emails to ben@flidistribution.co.uk and we will get back to you as soon as we can.
Can't wait to hear from you!
Facebook