The New 2020 KTM Ultra Evo- Rider Review

Another bike we're very excited about launching this year is the new 2020 KTM Ultra Evo. We at Fli have had a hand in designing this bike along the way. When we told KTM we wanted a slack, simple, capable hardtail designing this is what they delivered, and in a fresh paint job too. As simple as this bike looks it's built that way for a reason. No fuss and no waffle, just pure riding which is what the UK is all about. KTM slackened out the head angle, fitted a dropper and completed it with a no nonsense 12 speed groupset keeping this bike well within a reasonable price range as well as making sure it performs exactly how you need and want from your trusty hardtail.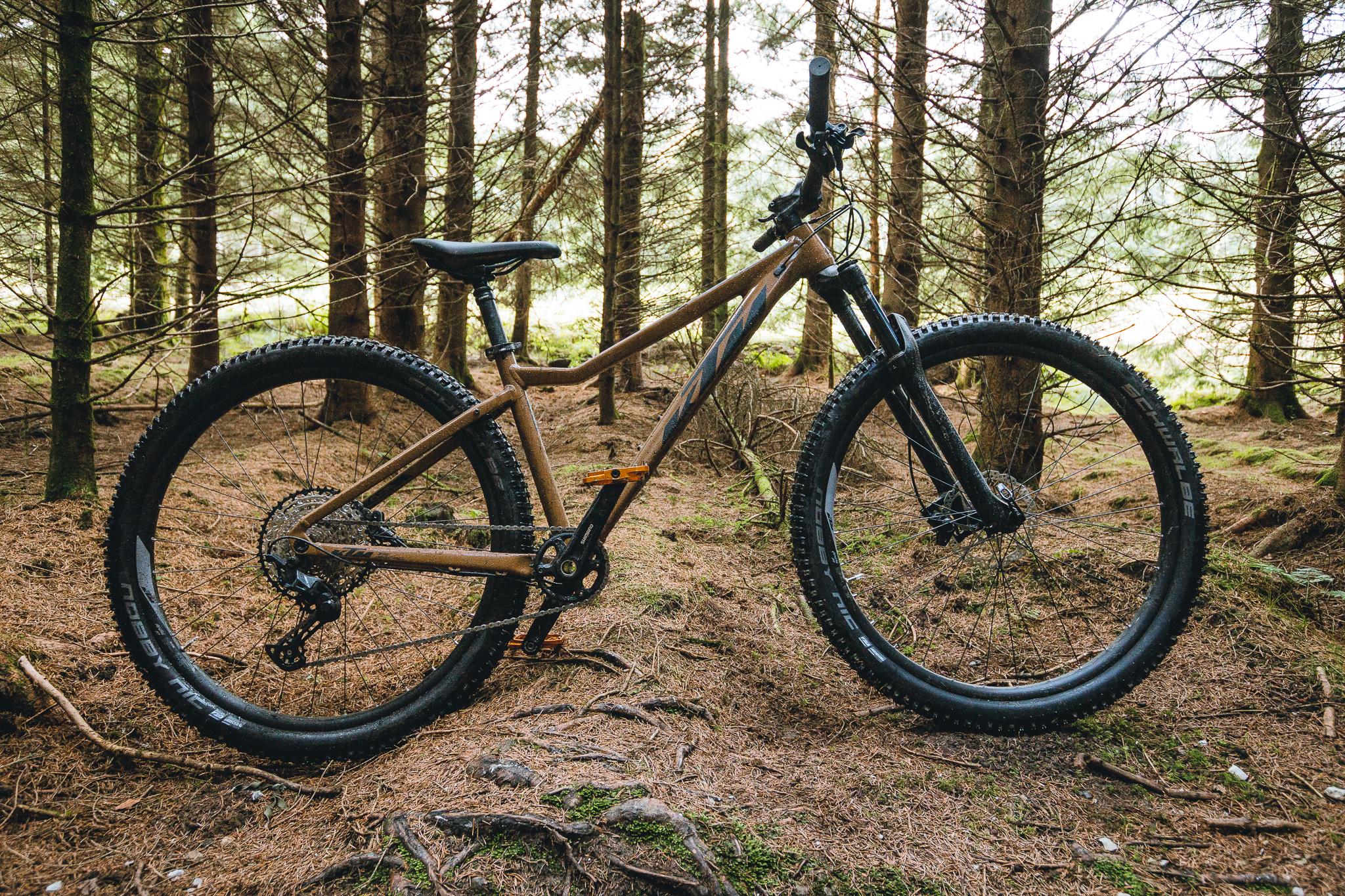 The Ultra Evo is something we've been waiting quite a while for and its fair to say it was worth the wait. We took the Evo and a few other 2020 bikes to Gisburn Forest last weekend for a thorough testing so we could really get a feel of how the bikes react and perform. But before we get into that lets run through a couple of specs from the bike itself.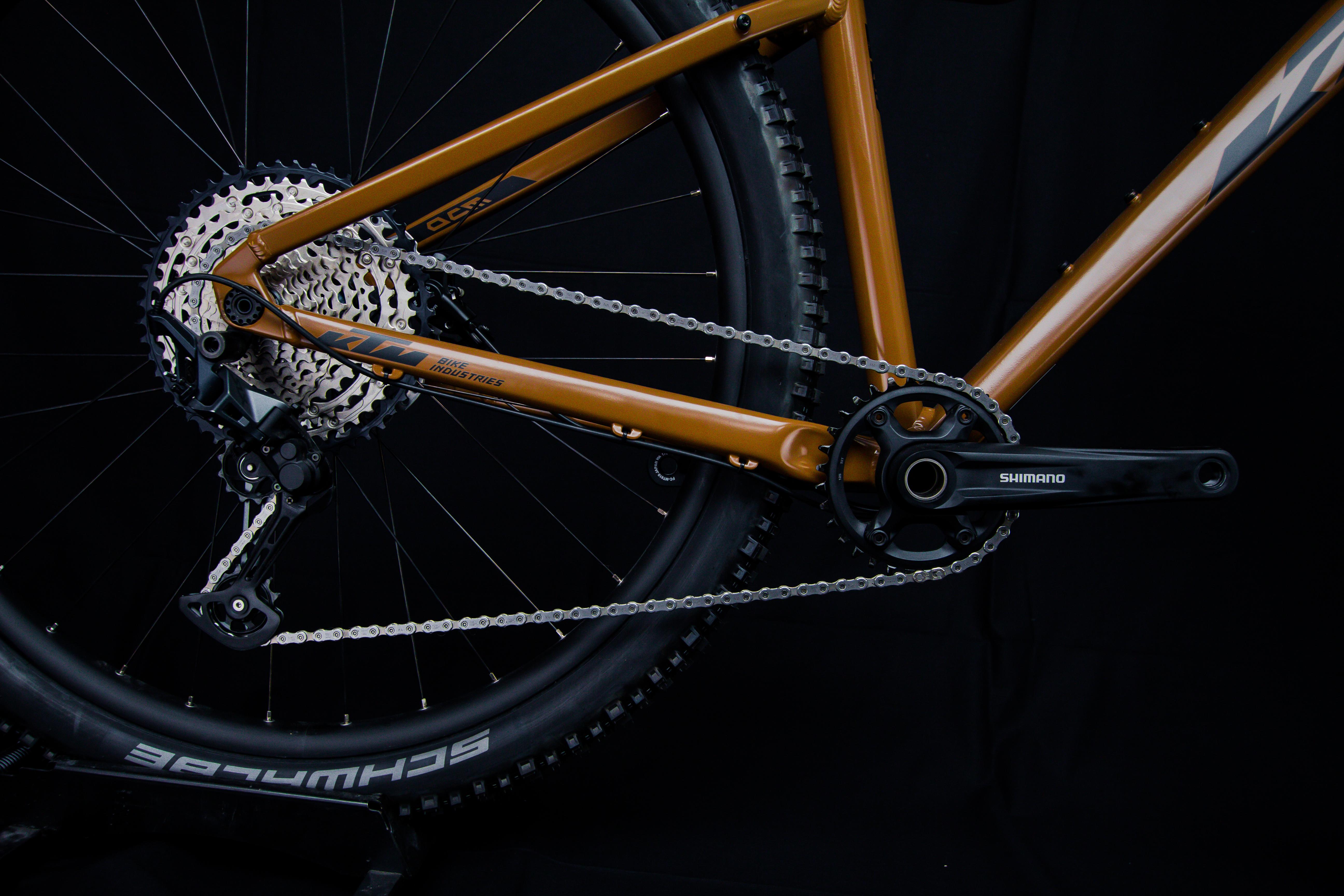 The base of the bike is the aluminium hardtail frame built separate from the rest of the Ultra range due to its slacker head angle coming in at 66.5 degrees with the rest of the range using 71 degrees. Then it's fitted with a set of 130mm RockShox Recon forks up front and the new Shimano SLX 12 speed groupset keeping the bike simple and price point low.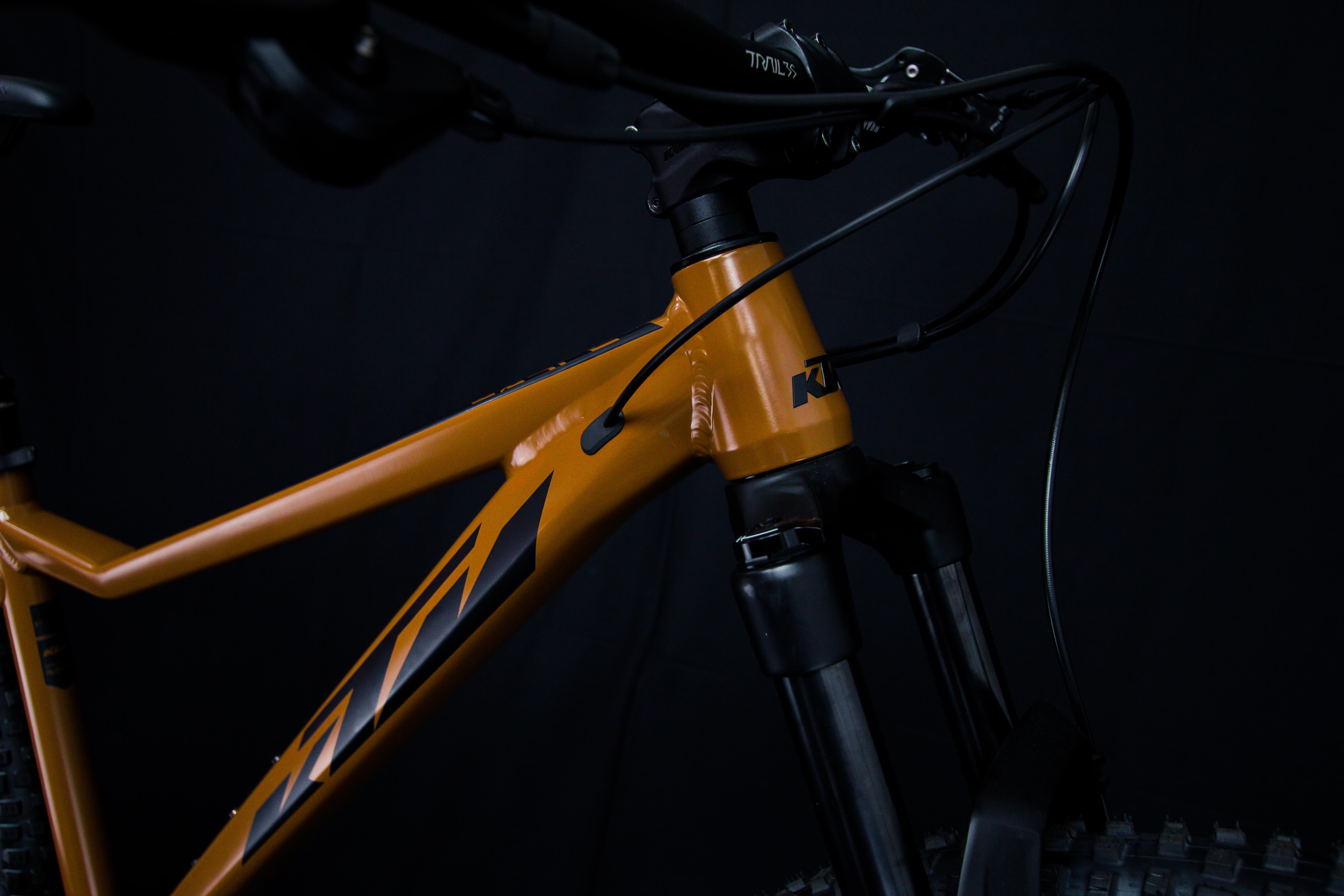 The bike is then topped off with a set of 29" KTM trail wheels, Schwalbe Nobby Nic tyres, Shimano MT400 brakes and a KTM Trail finishing kit including dropper post. The full geometry for the bike is available by clicking the image below.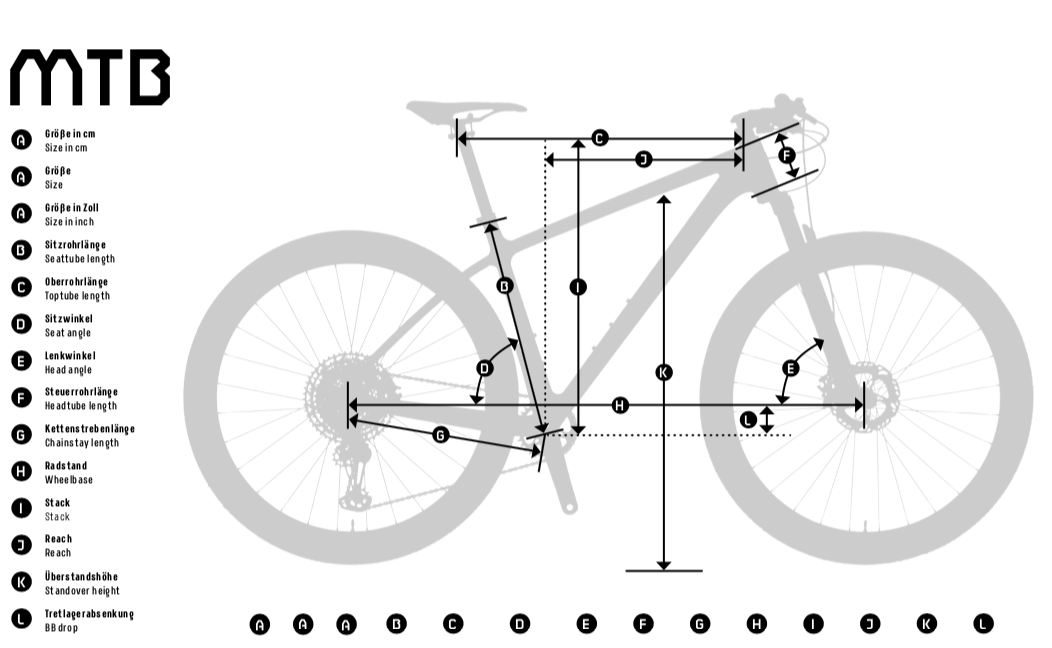 The 2020 Ultra Evo is now available for £1299.99 with builds starting later this year. The bike is simple but effective which is everything we think you need from a hardtail. Like I mentioned we took it to Gisburn for a ride and it impressed us all. Due to KTM's rich history in XC racing I feel like they transferred some of this knowledge to the Ultra range, not only does it fly downhill but it climbs brilliantly as well.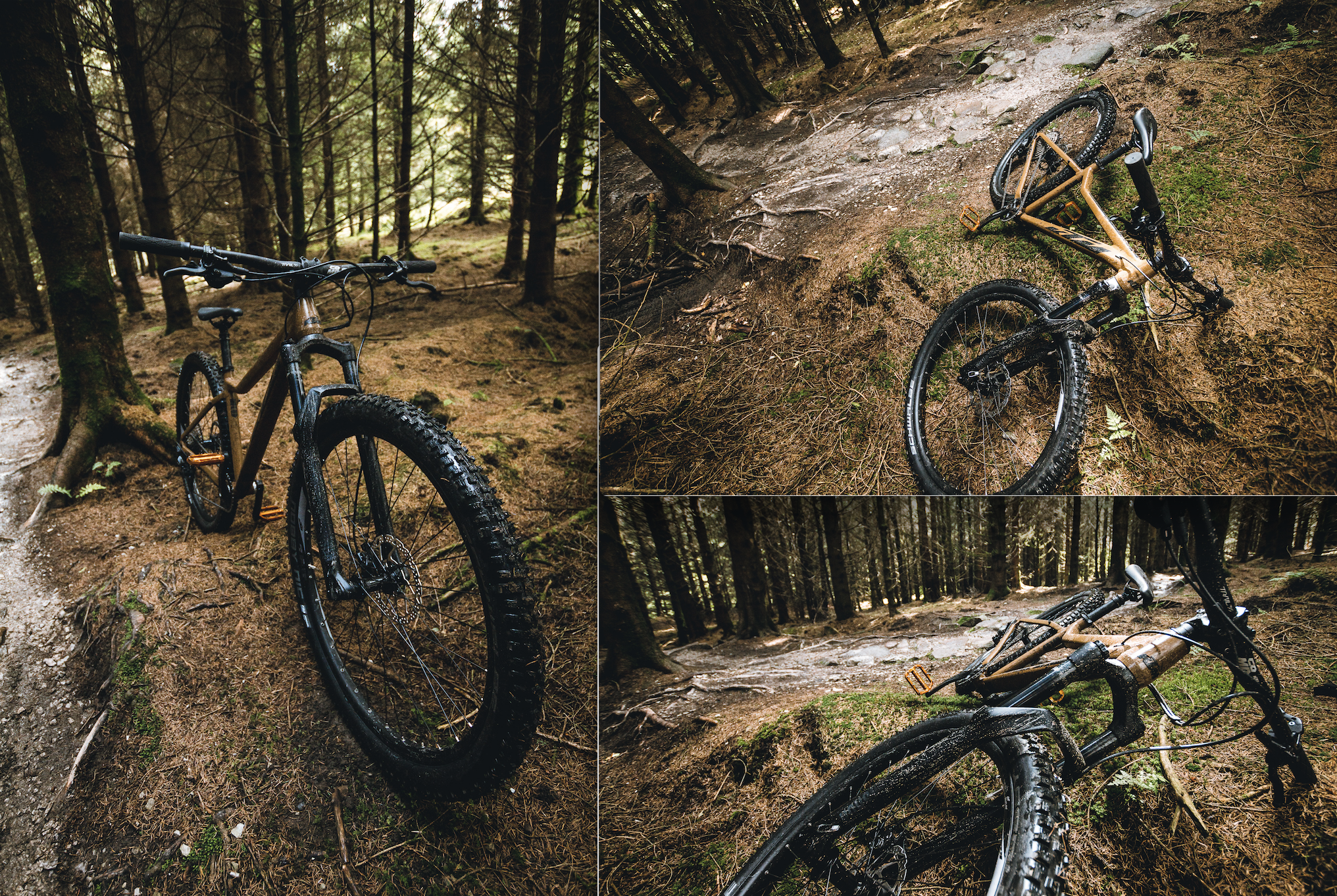 Admittedly we were given a 17" from KTM and most of us in the office normally ride a 19" but I personally think this made it more fun. I was able to throw it into corners a little more and it made it more nimble on the technical climbs that Gisburn has on offer. It took me a while to get into riding a hardtail as its been a fair while since I've been on one but once I got it locked in it felt amazing. Something about being rattled about whilst flying down the small rock gardens gives you more of a thrill than being in full control, you really feel like you're riding on the edge.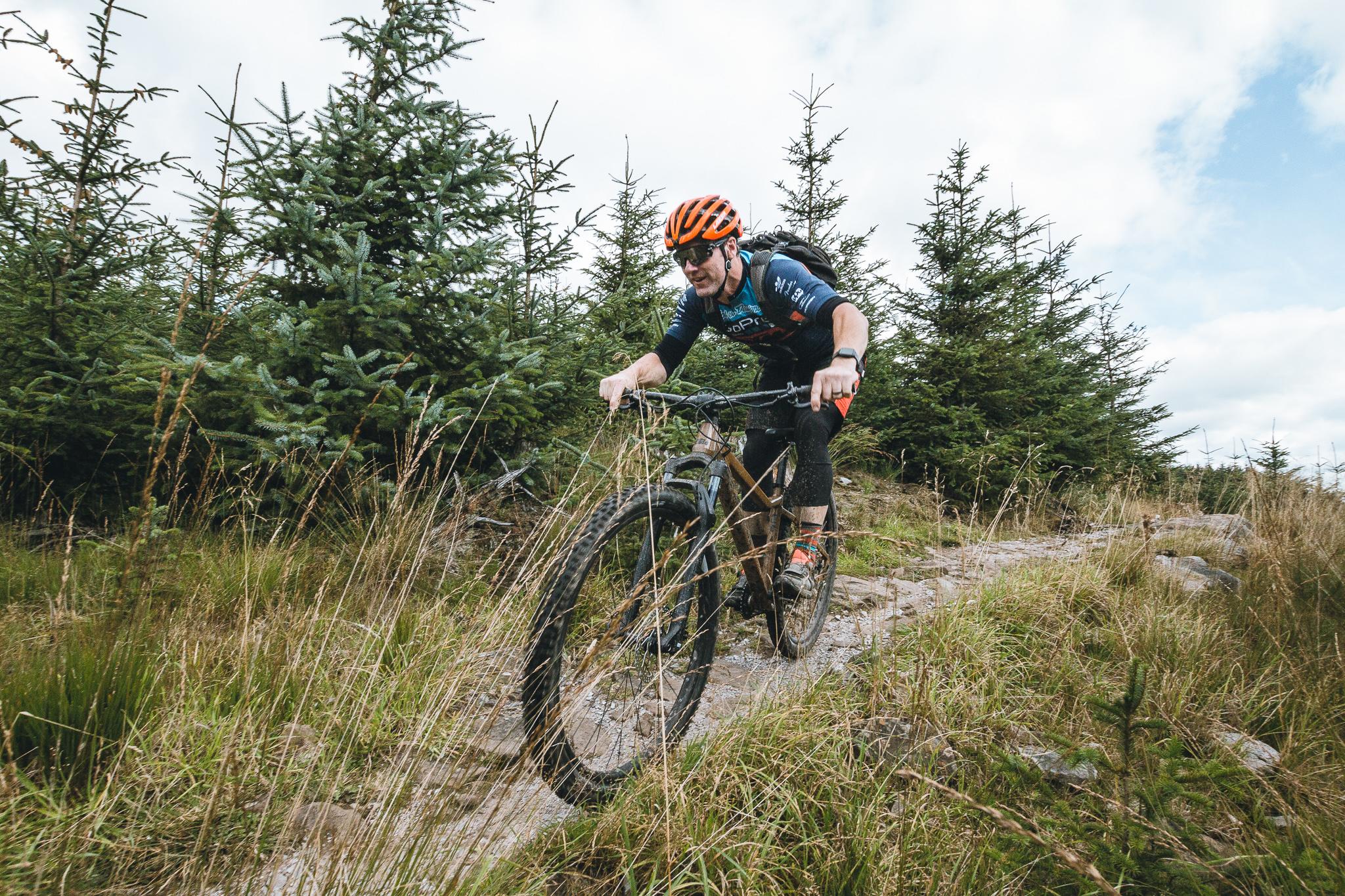 And fair play to the Shimano SLX groupset as well. Whilst the clutch didn't seem as strong as the XT or XTR range it didn't miss a beat the entire day even with the cable stretch that every new bike contains, the chain didn't drop once without any chain guide. Although their were times when you felt you were using the full 130mm of travel it still handled things as well as the 160mm Prowler we had with us on the same day. The Shimano MT4000 brakes are on the lower range end of Shimano's supply however even they seemed to keep up (or rather slow down) perfectly for the speed of the bike. Overall I think KTM hit the nail on the head with a cheap and cheerful hardtail that'll last you for some time.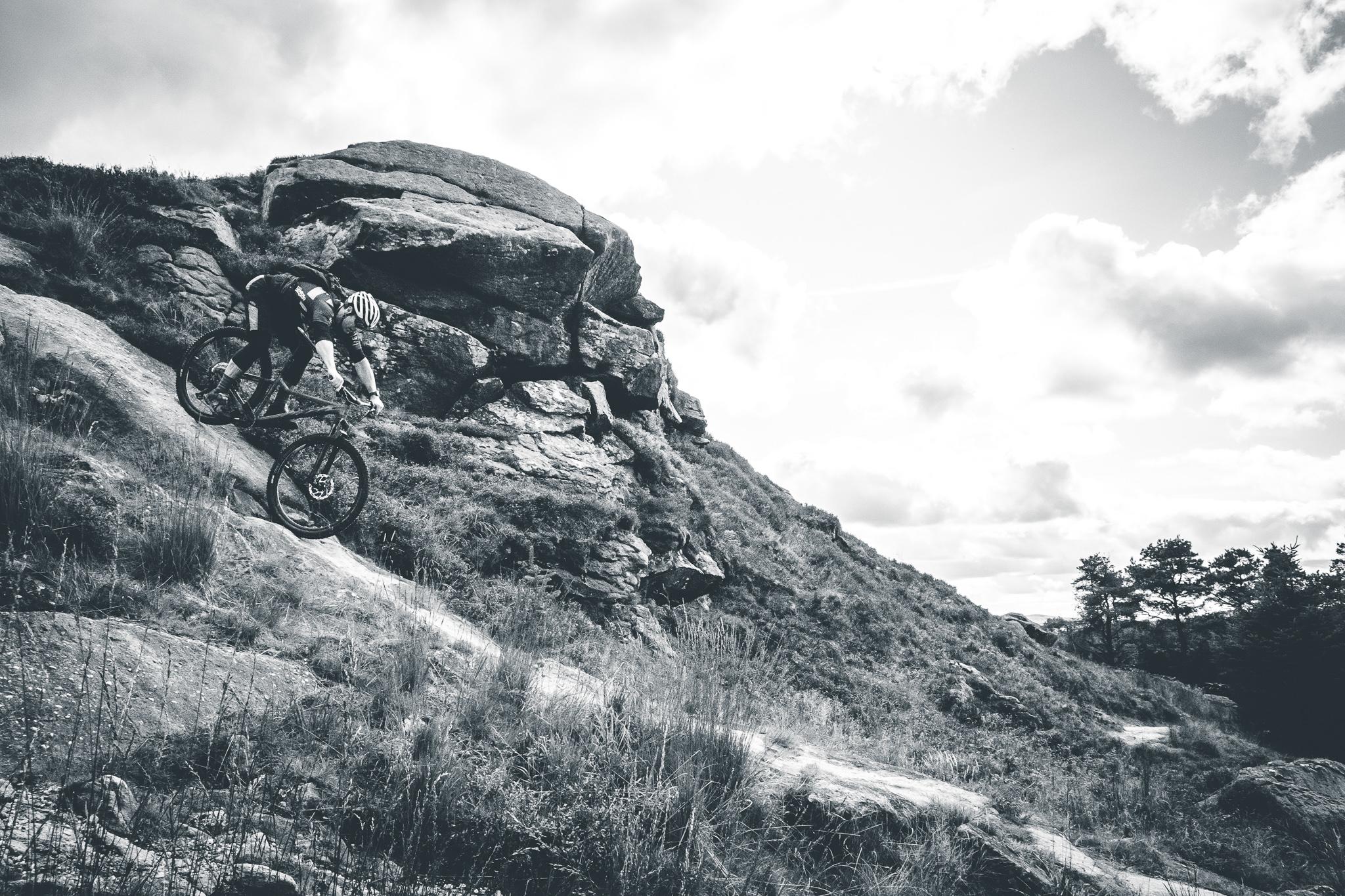 The bike is now on its way to WideOpen Magazine you if you don't want to take my word for it then wait for their review.
For more close up photos of the bike and the full spec be sure to head to the FLi site.
If you wish to follow along on social media to find local demo days and top class bike porn be sure to click the links bellow- happy riding.
Facebook