Staff Bike Builds - Tom's KTM/ Ursus Canic

Tom brought in his finally finished KTM Canic to get a few shots and so we could do a blog about the bike and the custom build he's done with it.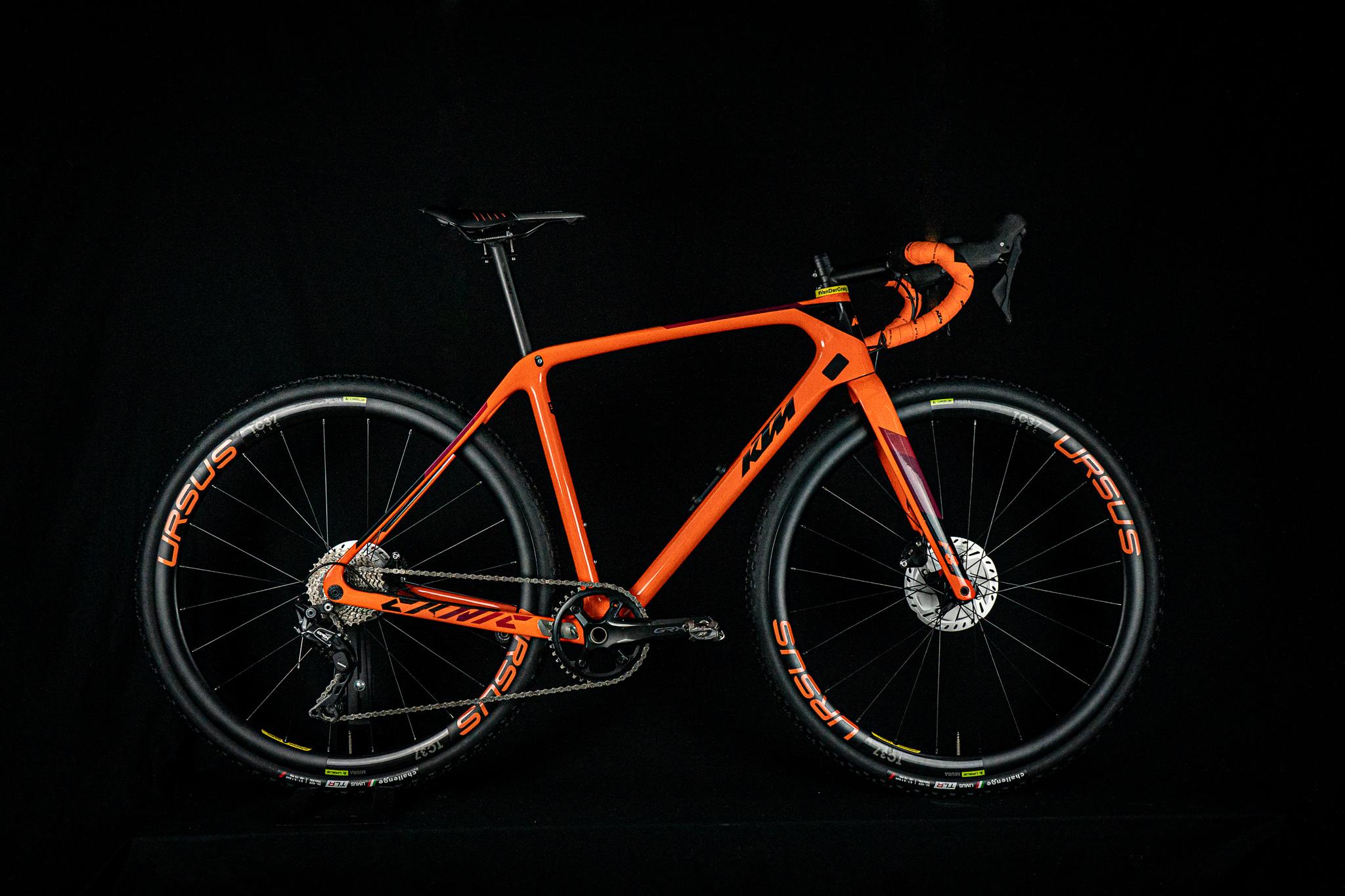 Whilst Tom built this bike back in August he's only recently brought it into the office with his new wheels so we could get some pics and talk about the spec he's chosen and why. To begin with Tom is using the 2019 KTM Canic frame and fork with Carbon KTM finishing components. Groupset wise he's using Shimano's new GRX gravel (cyclocross really) groupset, meaning he's able to run 1x11 with a clutch mech and hydraulic discs.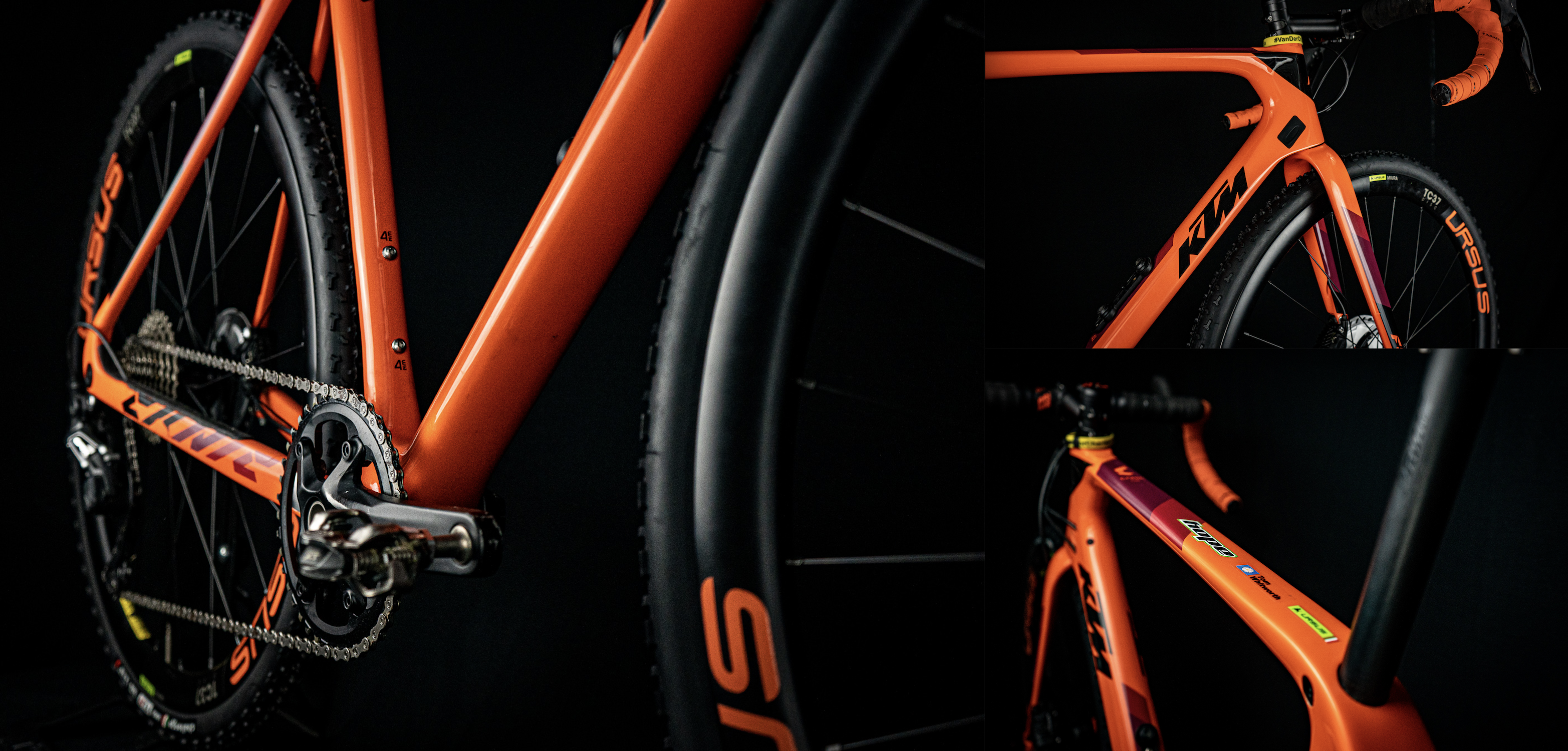 He's then fitted a beut set of Ursus TC37 Disc wheels custom built with Hope Evo 4 hubs, so you WILL hear this bike coming. Glue to the rims are a pair of Challenge Limus Tubs which tend to be the all round tyre of choice for the UK muddy season which appears to last all year round. The final touches to the bike include some stickers because.. well stickers and a #rideforcharley wristband around the headset spacers.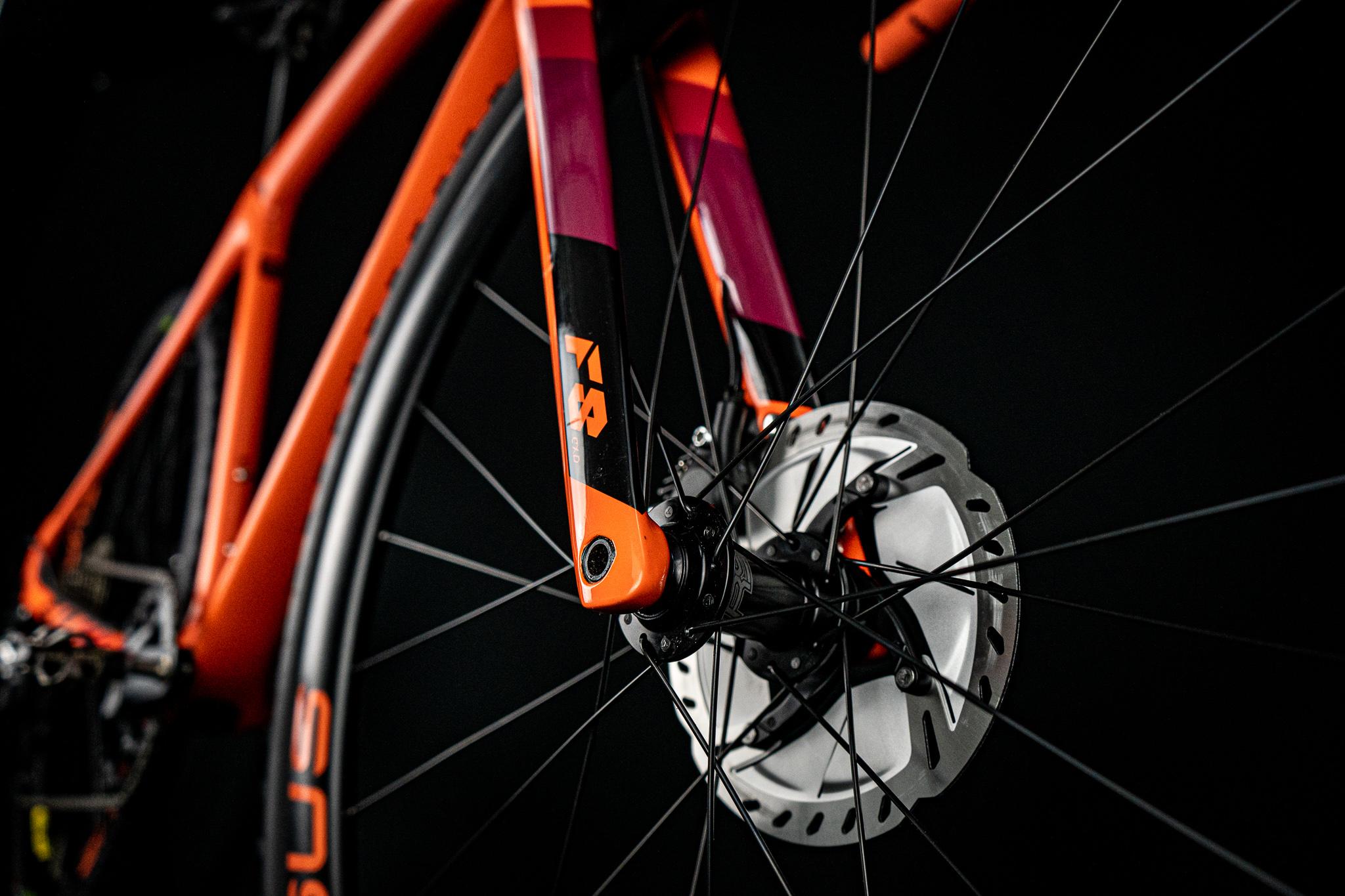 This is one good looking bike and it works and handles just as well, even though I constantly debate with Tom about wether a short stem handles better than his super long one but I will still l admit I'm very jealous of the bike.
Whilst the KTM Canic is not being carried onto the 2020 season of bikes we can confirm that new frames and forks with become available for the 2021 season. So if you're of interested please contact Fli as soon as possible to make sure you dont miss out.
To see some very nice photos of the bike feel free to follow the accounts bellow- happy riding.
Facebook