Staff Bike Builds - KTM Revelator Team Marseille Edition

For this edition of Staff Bike Builds we'll be taking a closer look at this custom KTM Revelator Team Marseille Edition with Ursus components. Whilst Nik Blesic isn't technically an employee of Fli Distribution he probably spends more time in the office than I do myself. And with that we've been able to tempt him into putting together this dream lightweight steed dubbed K.A.T.E. simply after Kate Moss and the connection between the letters KTM within her name and Holme Moss being the climb he dedicated the bike to.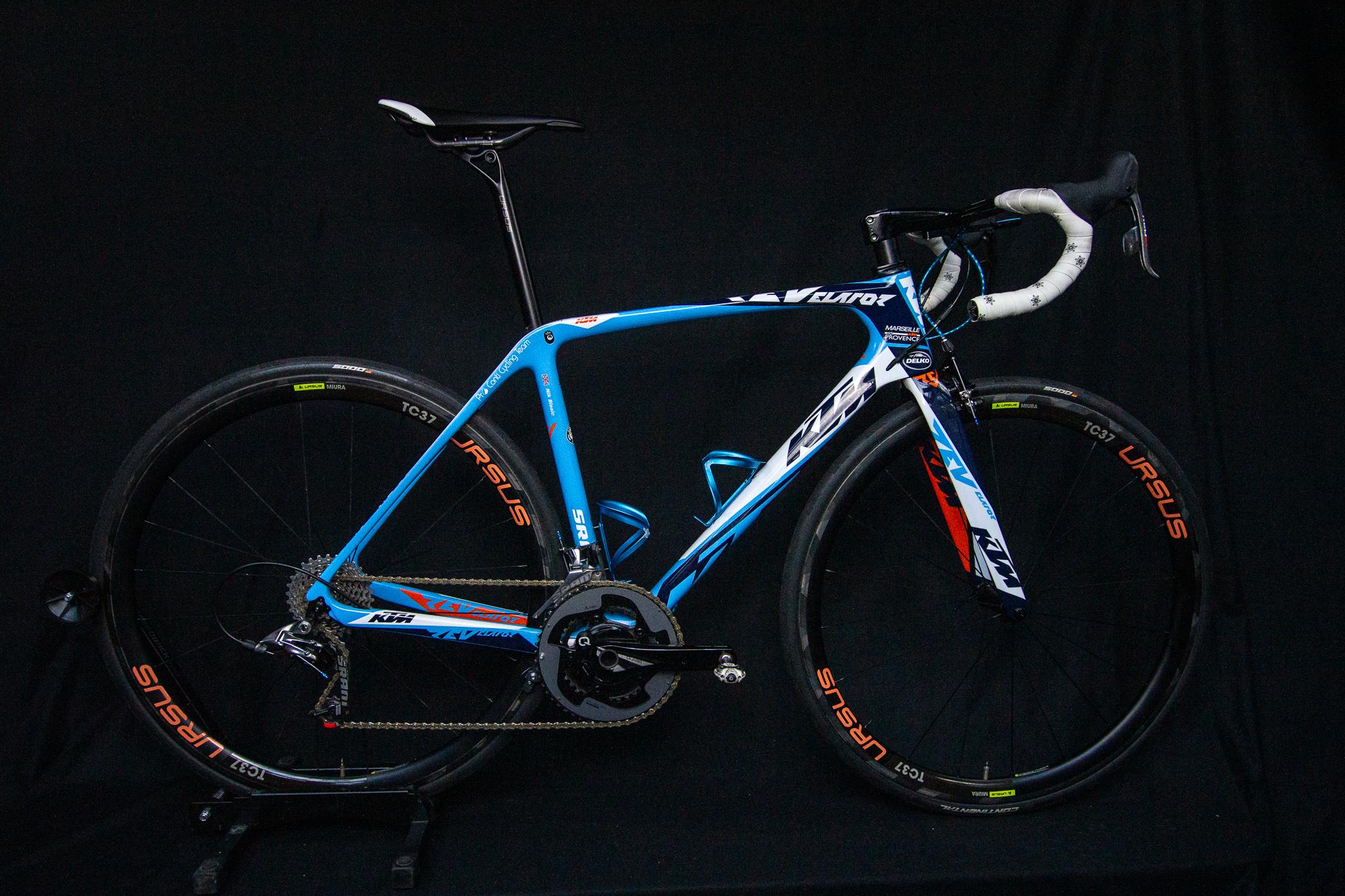 This famous custom painted frame set was designed and dedicated to the KTM Marseille Provence Pro Continental Race Team but since has been released to the public and we at the office are all huge fans.
We've all have ridden this style frame over the years and all have been impressed by how it handles etc as well as the comfort it provides. So in this blog I wanted to focus more on the components that the bike stacks up rather than a 'review'.
So to stack up the Ursus components Nik has gone for a set of Ursus TC37 carbon wheels laced with some Continental GP5000's as well as some Magnus H01 handlebars combined with an Ursus carbon seatpost.

This is linked together with a complete Sram Force Red 2x11 mechanical groupset which utilises the Quarq power crank/ speedplay pedals. It finishes off with some supercaz bartape and bottle cages. Then a Giant contact slr saddle to rest him when he's not firing watts up Holme Moss.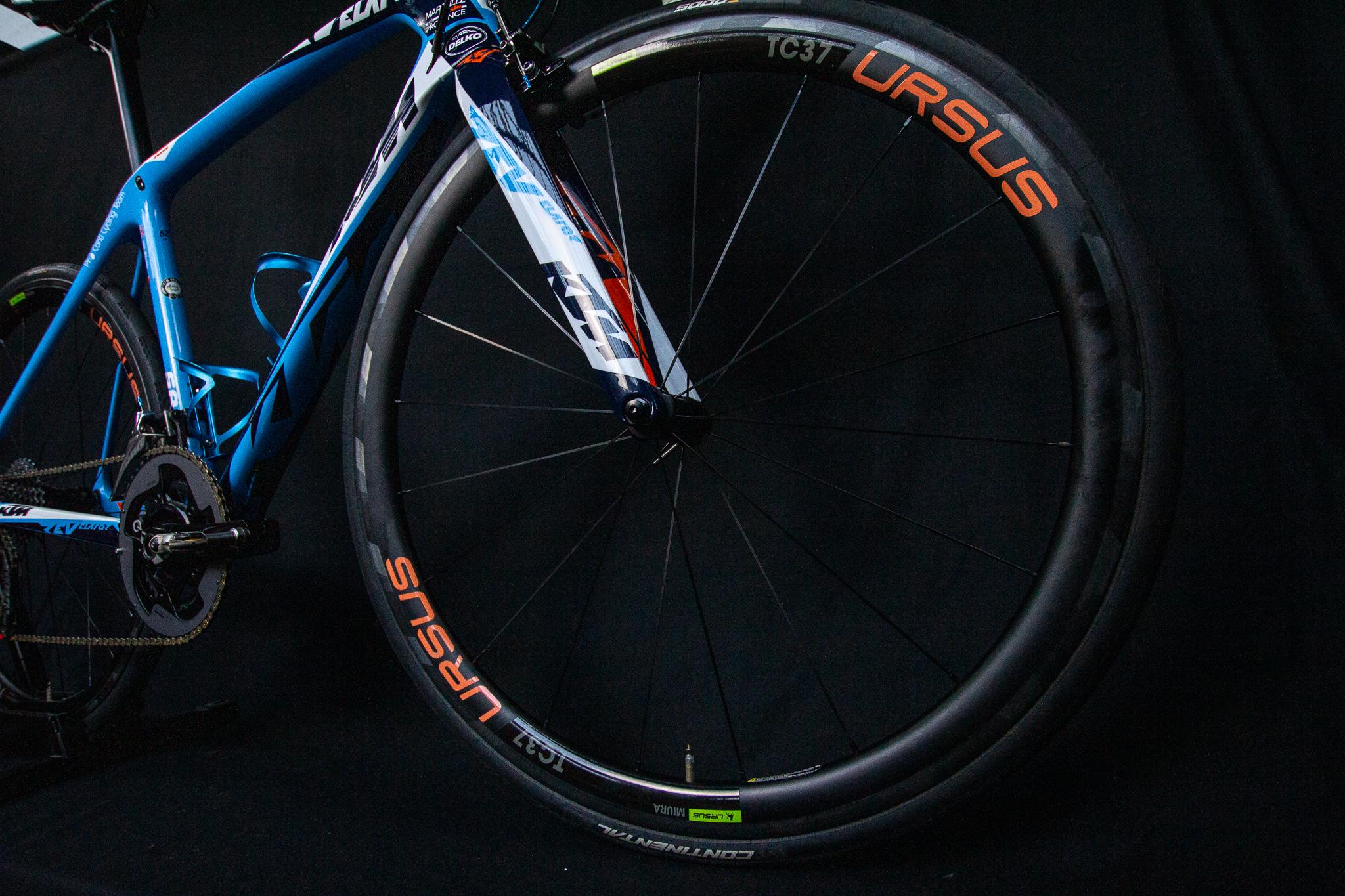 Fair to say we're all a little envious of this build especially with the paint job its got but at least we can look at it whilst its here.
To see more of the staff bikes as well as sneak peaks of any upcoming 2020 builds be sure to follow along with all the social media links bellow- Happy riding
Facebook