Staff Bike Builds - KTM Prowler Sonic

This bike has had a blog feature before (see here) but with it being my bike and having ridden it all summer I thought I'd revisit it to feature it again to show how well the bike has been holding up since. In addition to that the frame, shock and fork packages are now on sale from KTM.
This bike was to replace my KTM Lycan Elite that I had for almost a year prior. I've always had my eye on a Prowler but wanted to wait to make the upgrade so I could build what I consider to be my dream bike.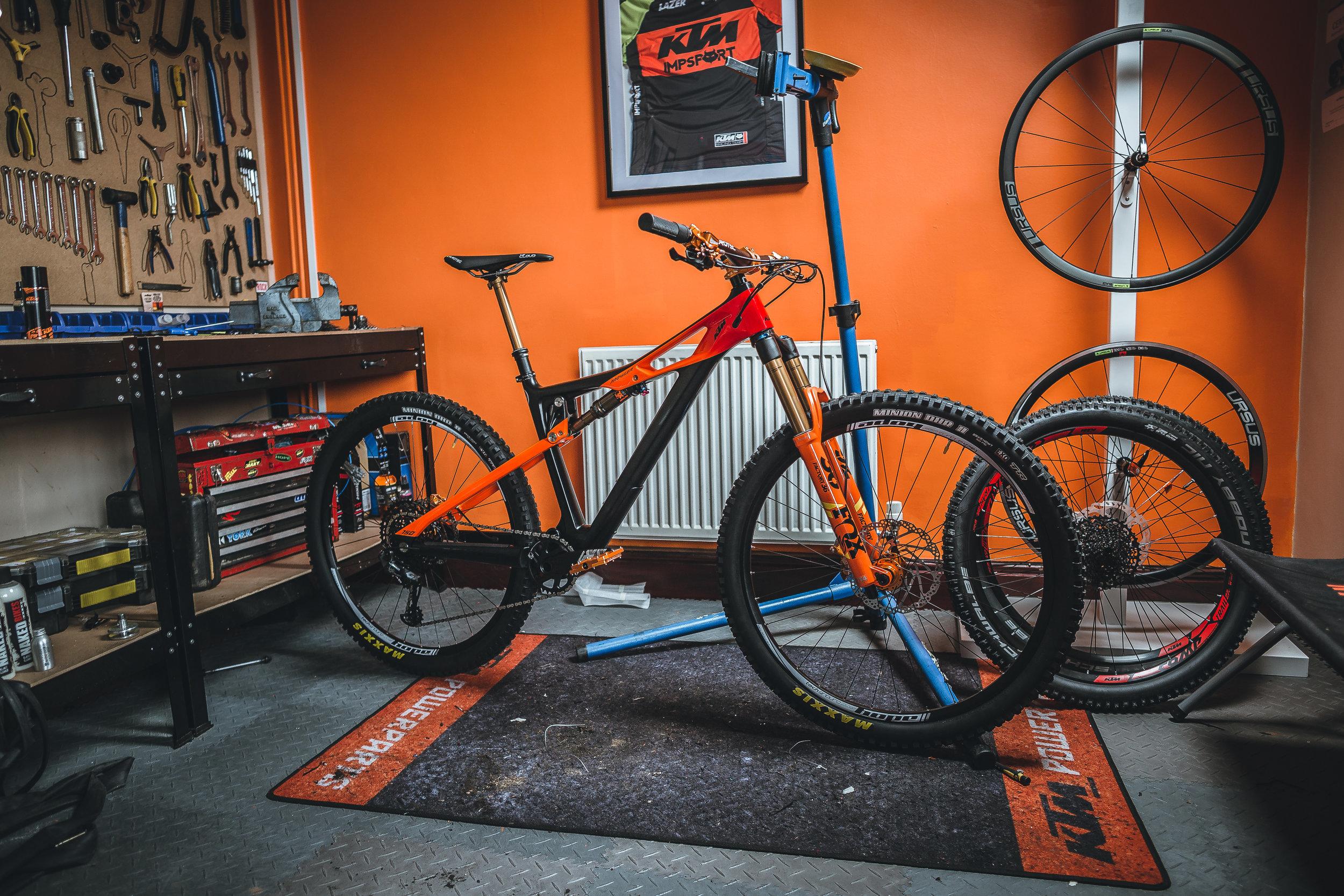 To begin with I purchased the KTM Prowler Sonic frame, shock and fork package which came with the full carbon frame, 150mm Fox 36 fork and a Fox 150mm DPS shock. From this I bought a Kashima Fox Transfer dropper to match. Because I didn't want to compromise on any of the components of the bike I got in touch with Hope and Burgtec and they agreed to help me put the bike together.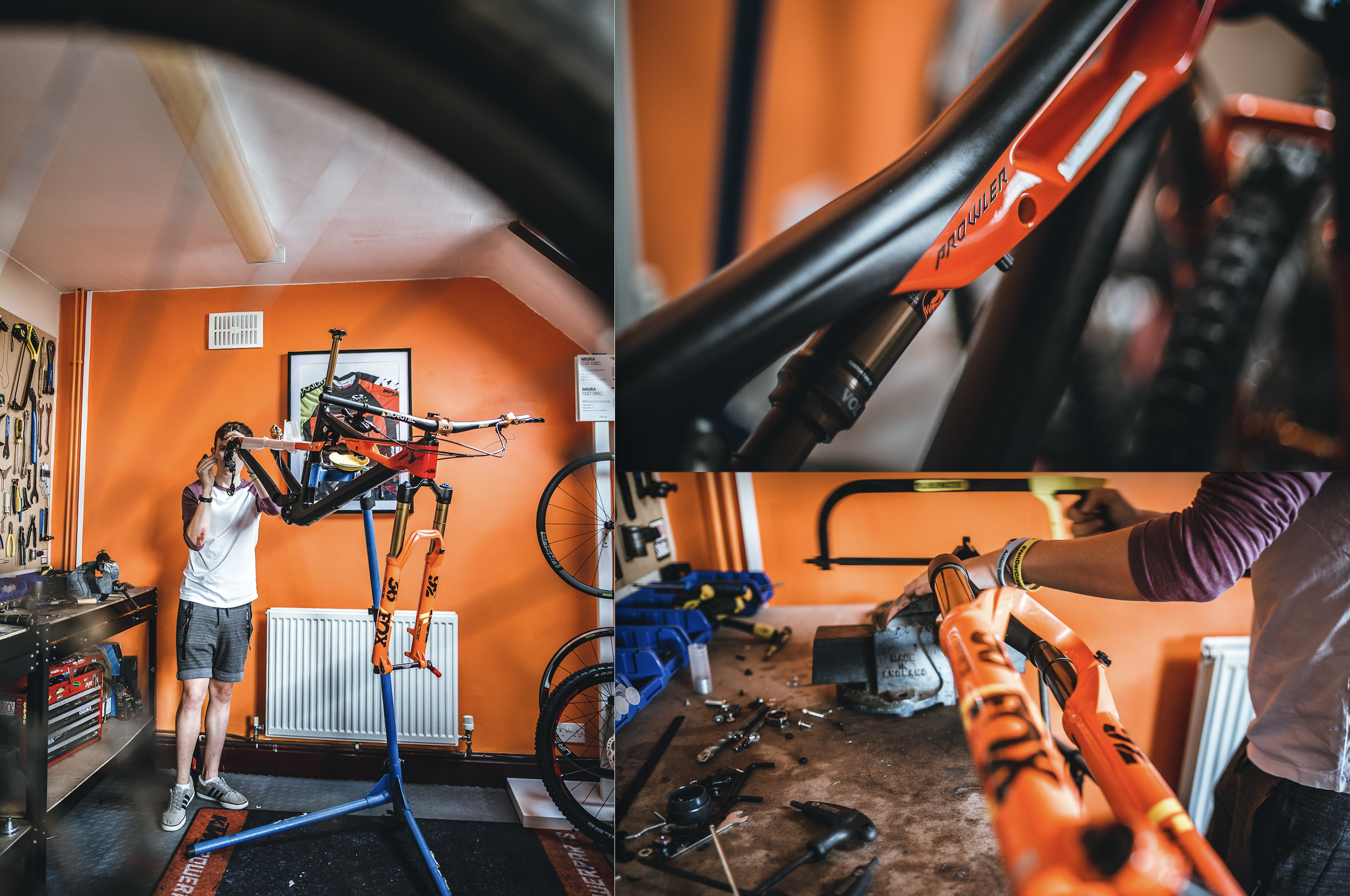 So I decided to use Hope's strong 29 Enduro wheels and lace them with Maxxis DHR's as they're my preferred tire for just all round riding. KTM seem to think the same as for the 2020 Prowler Sonic they've used the same tires. Then I also used Hope for the enduro stem and famous V4 orange breaks which personally I prefer over any other brakes for pure stopping power. Then I put in an order with our friends at Burgtec for a set of Enduro bars, cloud saddle and super grippy steel orange pedals. In terms of gears I stuck with a new version of what I used on my Lycan- Sram GX 12 speed. This groupset gets a lot of stick for not 'living up to the standard of the rest of the bike' but for what I use this bike for the chain hasn't dropped once and the gears never miss a beat. In the 2 years I've tortured this groupset its been amazing and for how cheap it is for 12 speed I simply can't fault it.
Above is the video I produced for this build and it's something for us all in the office to be proud of for years to come. Since this build I've ridden this bike more than any other I've ever owned- I'm fully in love with it. Whilst the geometry is unconventionally aggressive for an 'enduro' bike it surprises everyone who rides it time and time again for it's pure speed, cornering and jumping ability.
To see the full range of photos check out the gallery here.
If you want to view the geometry of the bike you can do HERE.
To look at the bike in closer detail visit the Fli site HERE.
The frame and fork packages for this bike are now further reduced to just £1999.99! Click HERE to see more.
To see some very nice photos of the range and the other bikes KTM has to offer, feel free to follow the accounts bellow- happy riding.
Facebook