Staff Bike Builds - Col's 2020 Custom Builds

It's been a while since we've put out a staff bike blog so we thought we'd come back with a 2 in 1 deal. Col has been busy putting together his custom builds for 2020 so we thought we'd share them with everyone so we can get some ideas for how to improve them from where they are.
So first up is his custom 2020 KTM X Strada 710. With an aluminium frame and carbon forks the design and colour is very unique and we love it.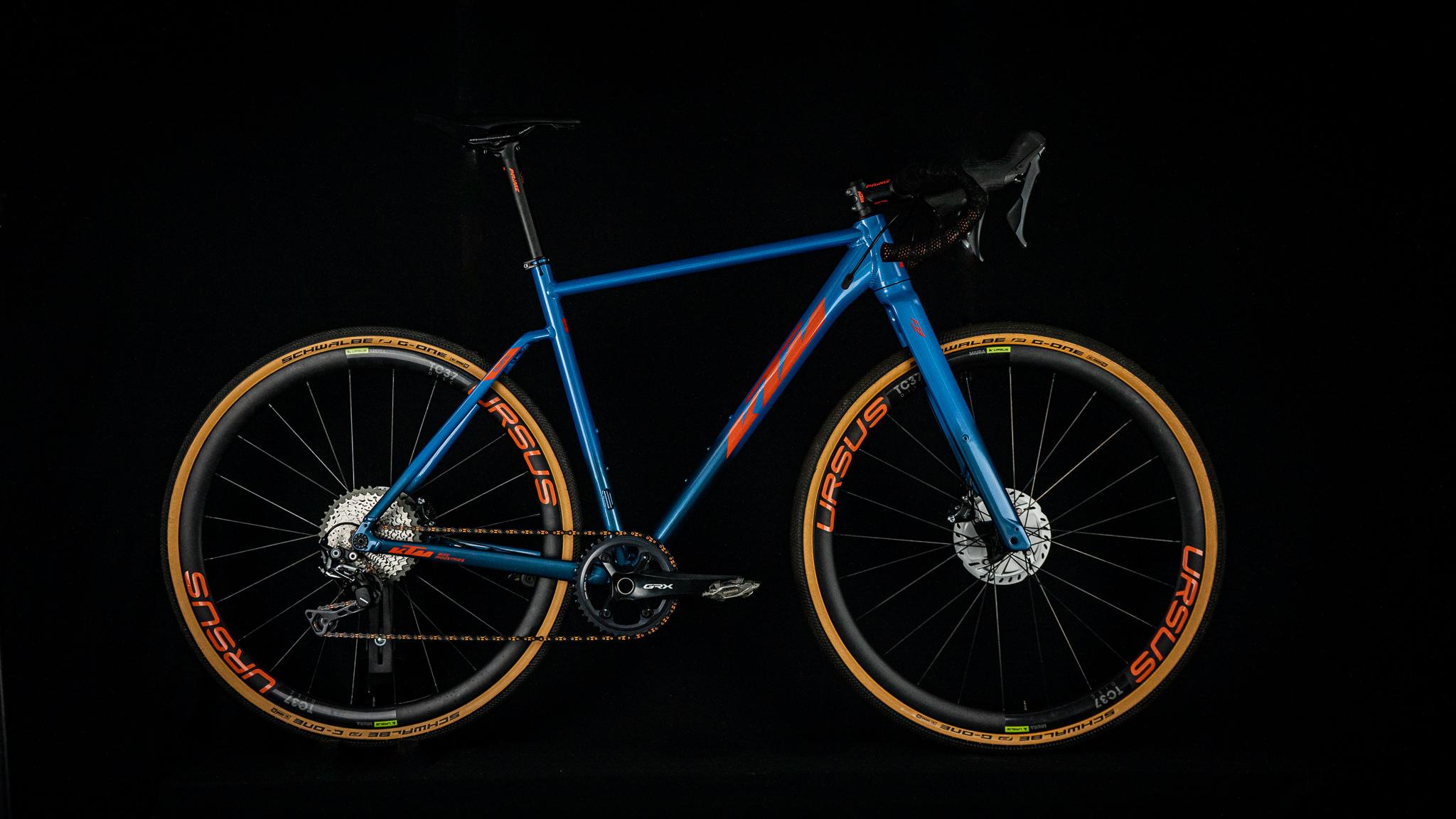 To go along with the frame Col's gone for some Ursus TC37 Disc wheels and the relatively new Shimano GRX Groupset. So this means most of the weight sits in the main part of the frame but for whats on the bike its surprisingly light. You also get the killer combo of a hydraulic 11 speed groupset on carbon wheels which everyone loves.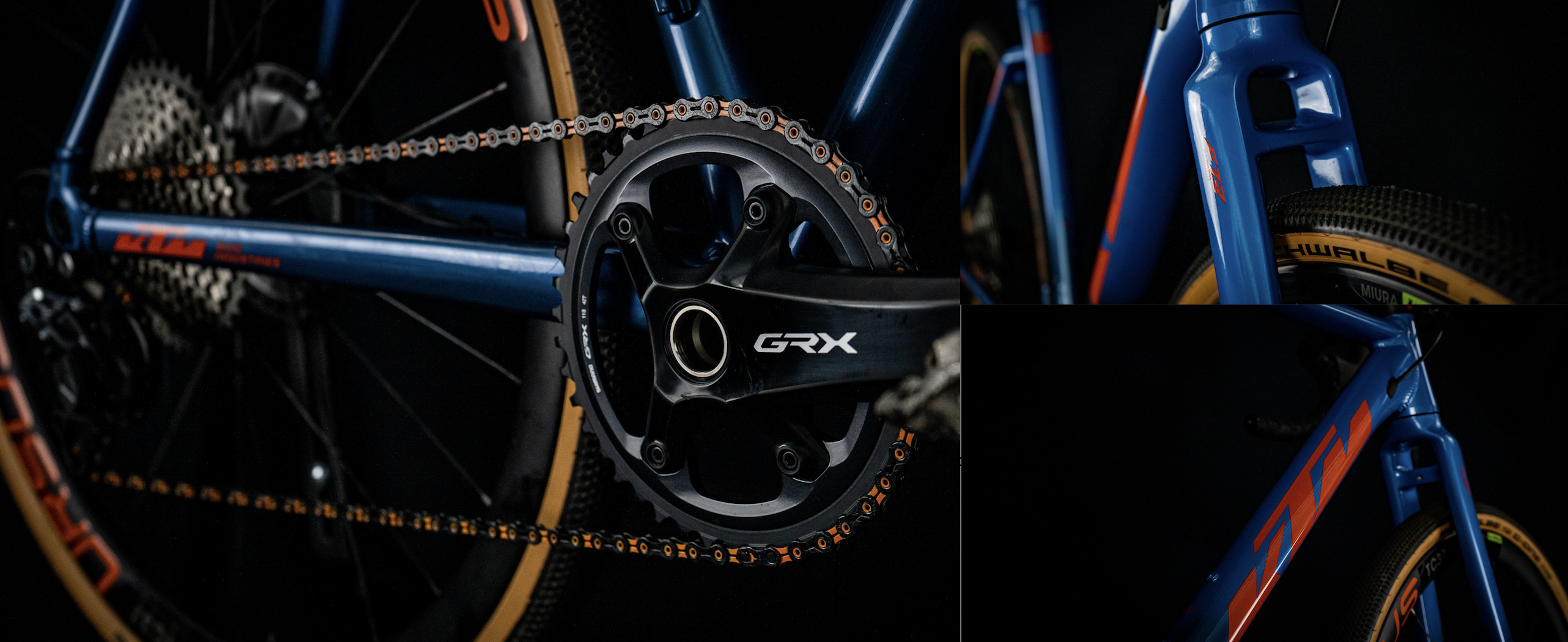 One of the most unique things about the X Strada is the fork which we like to think is the perfect place to hide your mid ride snack. In actual fact it's designed that way to compensate for a suspension fork and steerer should you choose to fit one. So essentially this bike can ride the ride between a gravel bike and a hardtail mtb by simply changing the fork and bar.
The second bike in Col's growing collection is the 2020 KTM Scarp MT Glory. The first thing people say to us is they don't want the Glory range because they're 'girls bikes' - we like them because in our opinion they have the best colours.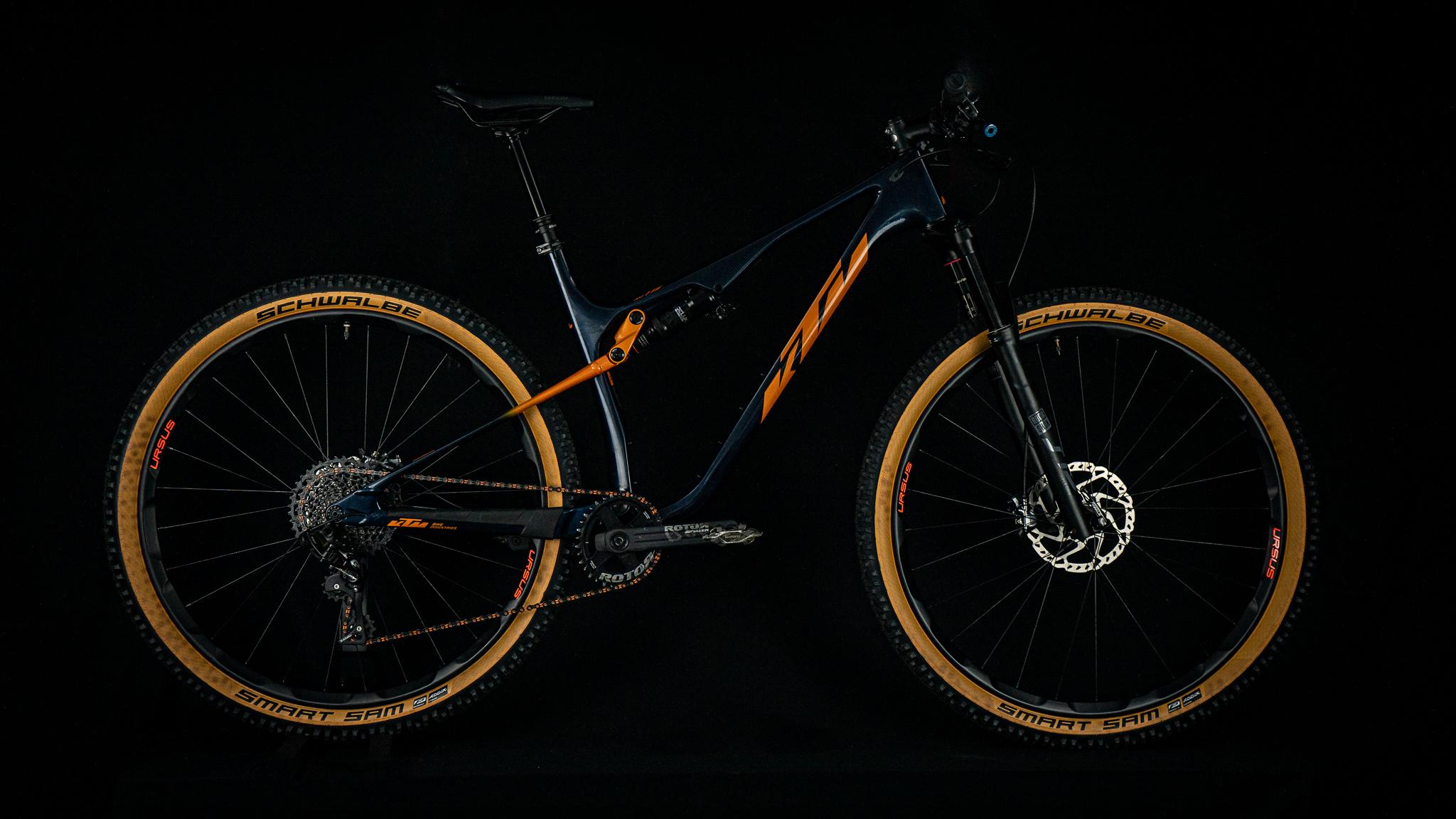 You might notice the bike is slightly different to the stock model and thats because this is basically the birth child of a Scarp MT Glory and an MT Prestige. So along with the Glory frame Col has used the Rockshox Sid and Deluxe range suspension form the MT along with a set of Ursus Carbon Kodiak wheels.

Whilst he's still working on getting the colours matching I'm a fan of the stealth look. He'd added a sram GX 11 speed groupset and Rotor power cranks up front and of course a lovely set of tan walls to bring it all together. However, having the option of the dropper post means a front and rear lockout made the cockpit a bit too messy so he had to sacrifice the lockout for a more clean look.
So whats your opinions? Let us know on instagram and facebook linked bellow.
For more info on the X Strada Click Here.
For more info on the MT Glory Click Here.
If you wish to follow along on social media to find local demo days and top class bike porn be sure to click the links bellow- happy riding.
Facebook