Staff Bike Builds - KTM Lycan 12 LTD

For this weeks second blog we've decided to bring a new topic to share. Instead of releasing a product of the week this blog will be about one of the bikes we've built in the office for a staff member. The idea with this series is to talk about the bikes we've tried and tested in the office as well as any changed or upgrades we may have made.
This month, being the first in the series, I decided should be about my bike. Last summer I was in the market for my first full suspension mtb. I wanted something within a reasonable price range and would be fun to play around on as well as comfortable on long rides. I was already pretty happy with my mountain bike skill but wanted to start doing more jumping as well steeper more aggressive trail riding.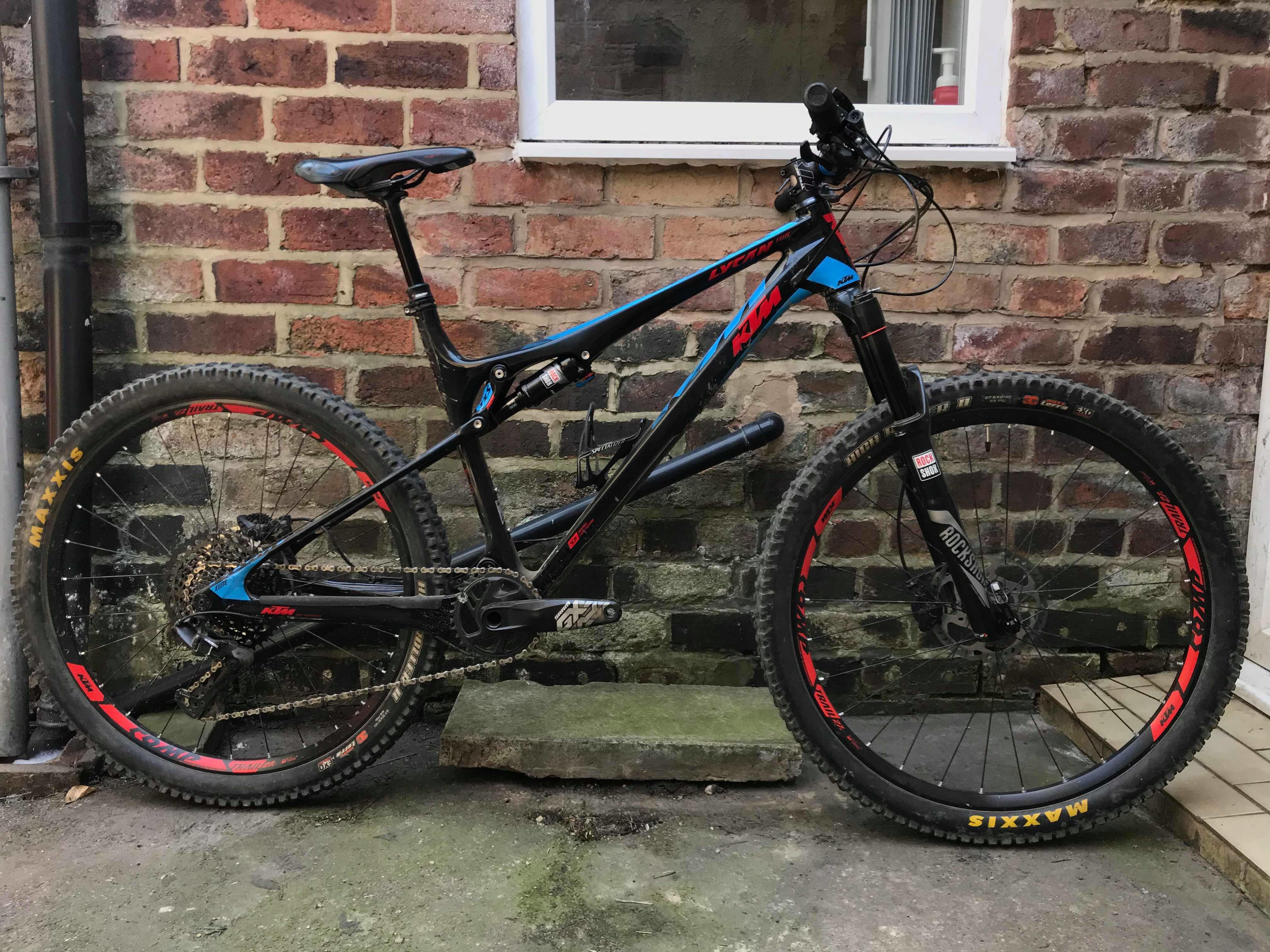 So this is what I settled on. Its the 2018 KTM Lycan 12 LTD with a few small upgrades. I've recently sold the bike but have ridden it heavily since I bought it in August and it impressed me time and time again- even if I did brake my collar bone in the process.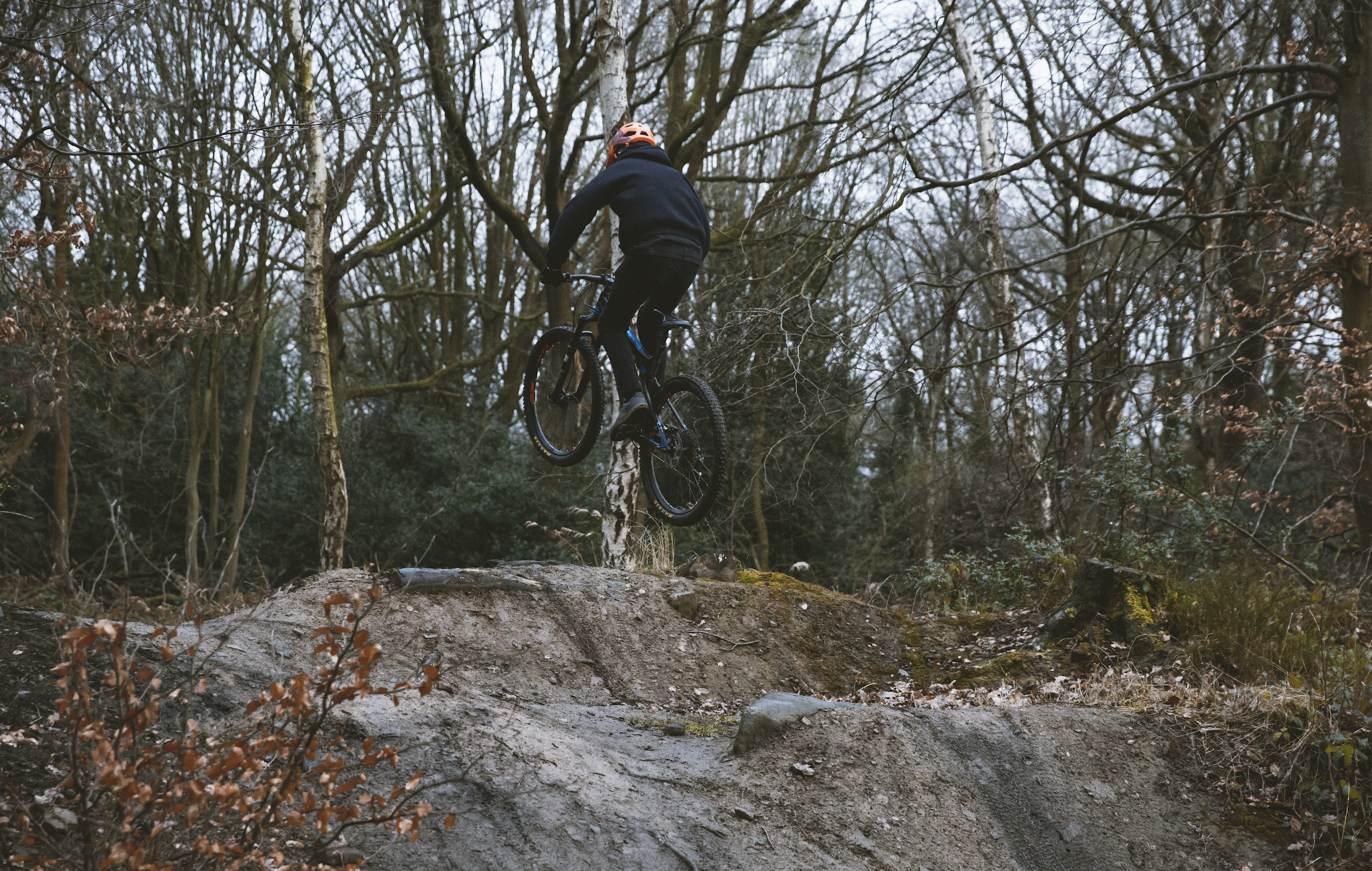 As a stock bike the Lycan 12 LTD comes with a combination frame of carbon front triangle and aluminium rear which helps keep the bike balanced all round as well as gives you a little more wiggle room for dents and scratches which, as a beginner, I needed. With that comes RockShox revelation 130mm forks and a 125mm read shock. This isn't as much travel as you'd expect from a trail bike however as I wanted the bike to be universal the plan was to ride it until I grow out of it and upgrade to some more travel.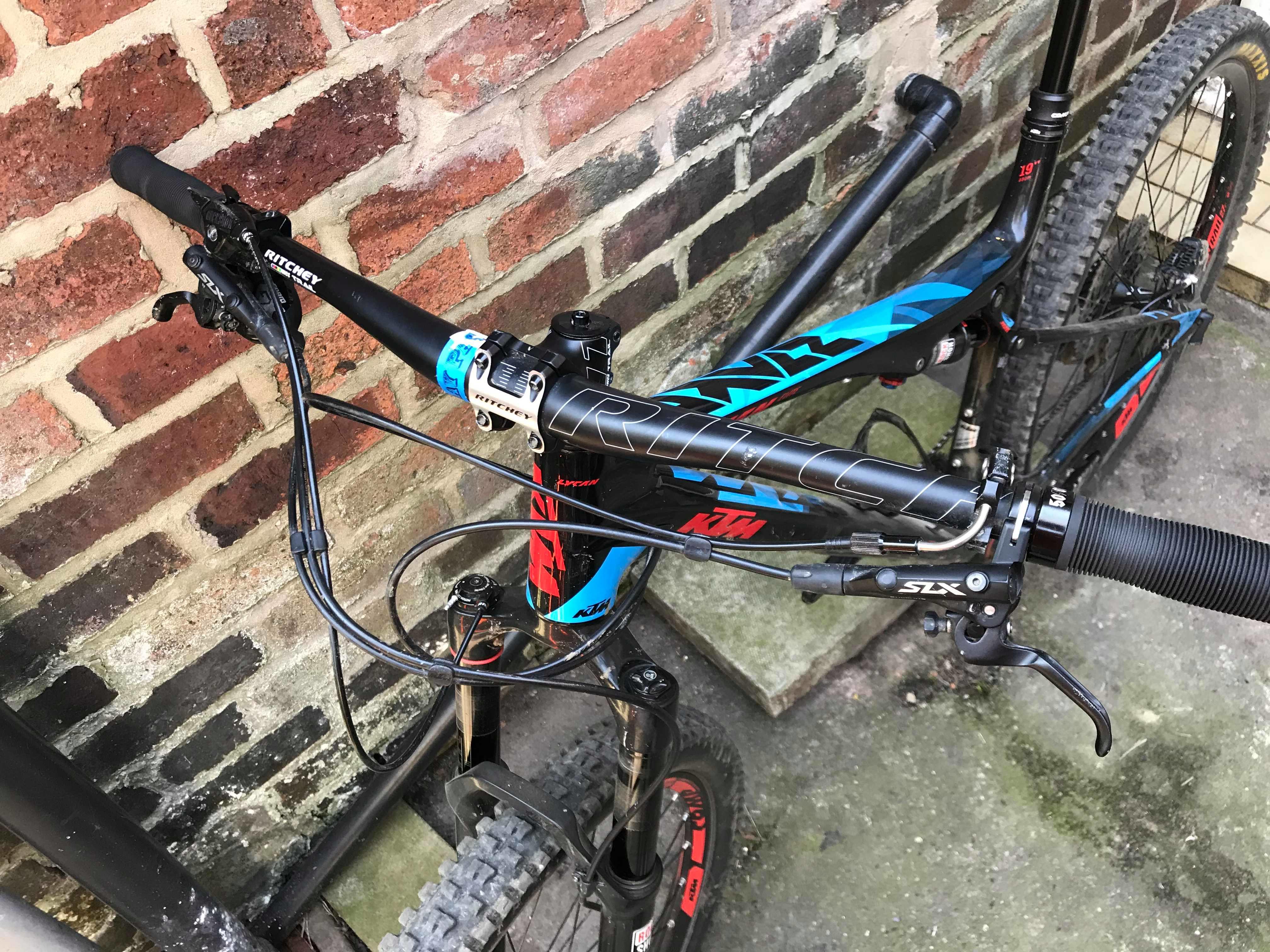 The bike comes with 27.5" DT Swiss wheels which were a world away from my usual 29er sizing so it was a lot of fun to play around on. It also has the Sram GX 12 speed groupset meaning any ride was easy to keep up on. Topped off with Shimano SLX brakes and a KTM finishing kit, this bike was the perfect choice to get me into 'proper' mountain biking. Since then I've been riding in baggy shorts and using language such as 'stoked' and 'rad' and I've also had a sudden growth in facial hair, I think it's fair to say this was a conversion bike.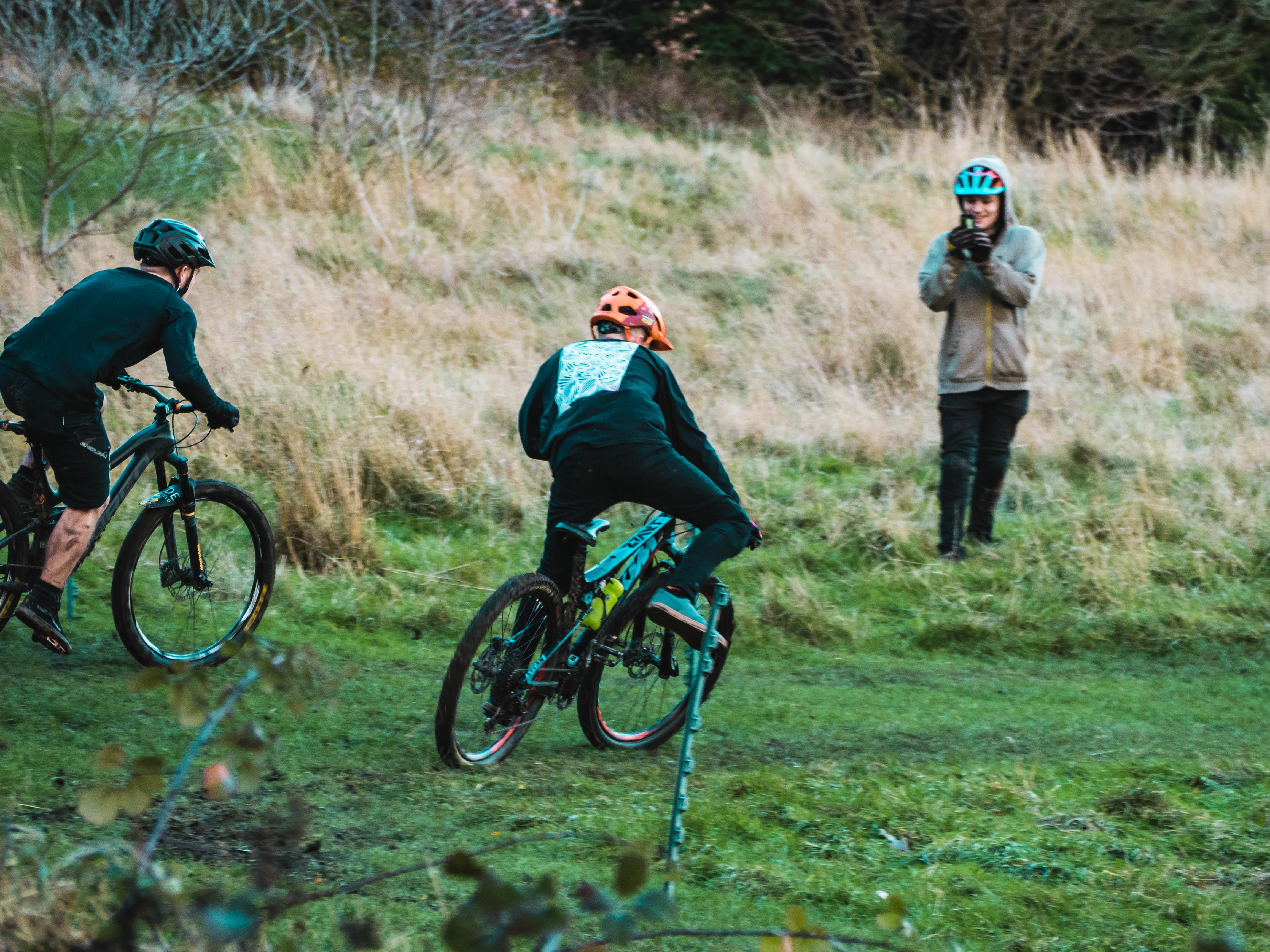 So because I knew I would have this bike less than a year their wasn't much I changed on the bike. I think the first change was to some softer Fabric 50to01 grips, living in Sheffield it was a must to rep the locals. Then I found a cheap set of Ritchey trail bars and stem Which I fitted mainly for a little more rise and shorter stem. Apart from that I put on a soft set of Maxxis High Roller II's just to help with the type of riding I was getting into.
This bike kind of kick started my late adventure into mountain biking. I've always been a racer and riding purely for fun wasn't something that was always on my agenda until I met a great group of friends at University. This bike surprised me with the amount you can do with it, from jumping bike parks, to steep trail riding, to huge epic rides in the Peak District. However, I feel like I've begun to outgrow it so next up is to make a custom KTM Prowler build to get a bit more travel, which you will be seeing more of on the blogs soon.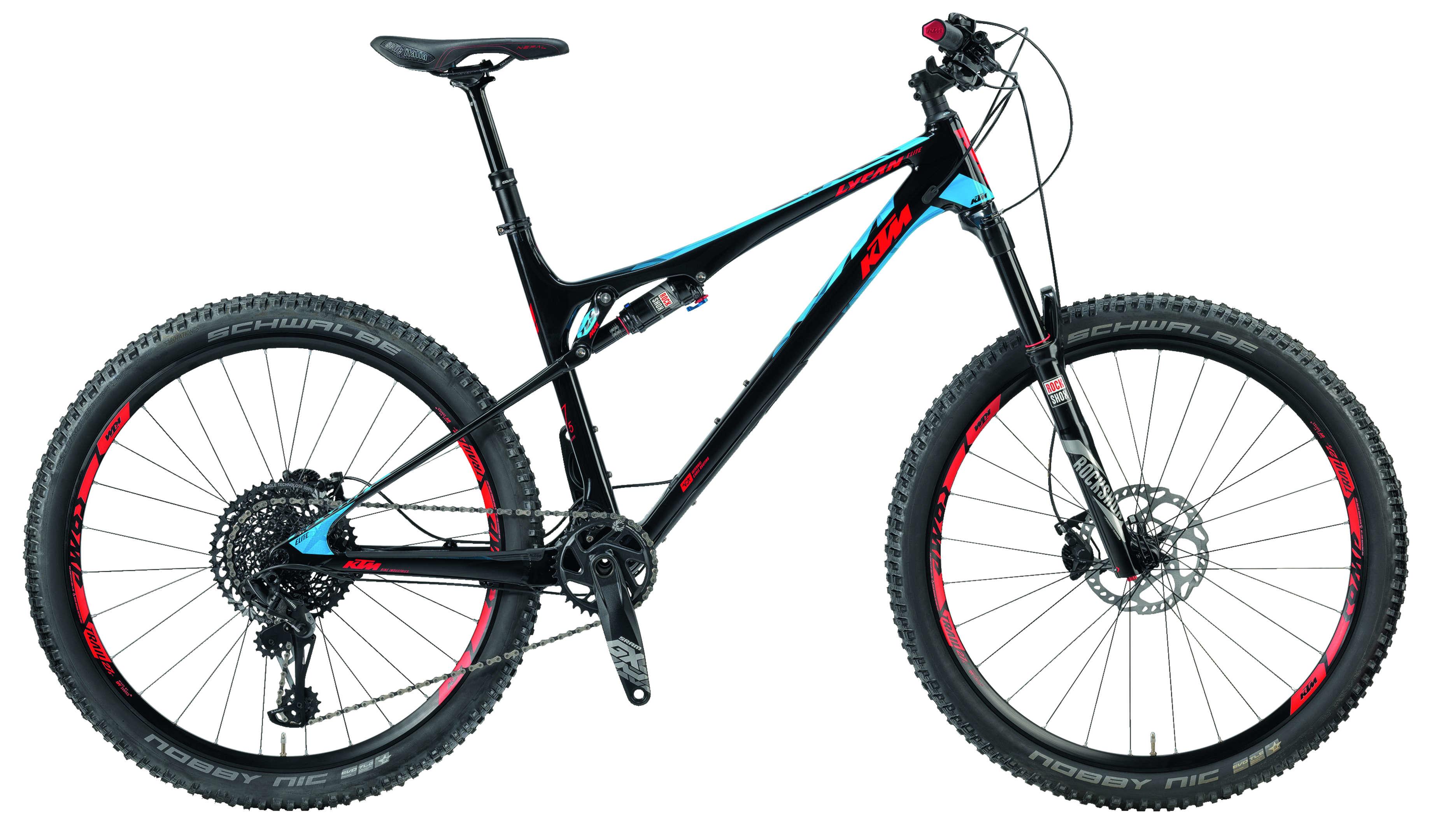 You can buy an ex demo Lycan 12 LTD from Fli Distribution here for only £1999.99!
To see more of the staff bikes as well as sneak peaks of the upcoming Prowler build be sure to follow along with all the social media links bellow- Happy riding
Facebook