Staff Bike- 2019 KTM Lisse Prestige with Ursus TC67

Last week we had a special build take place for a member of staff. Using the frame of a 2019 KTM Lisse Prestige along with the new Sram 12 speed Etap and Ursus TC67 wheels we put together a bit of a beast.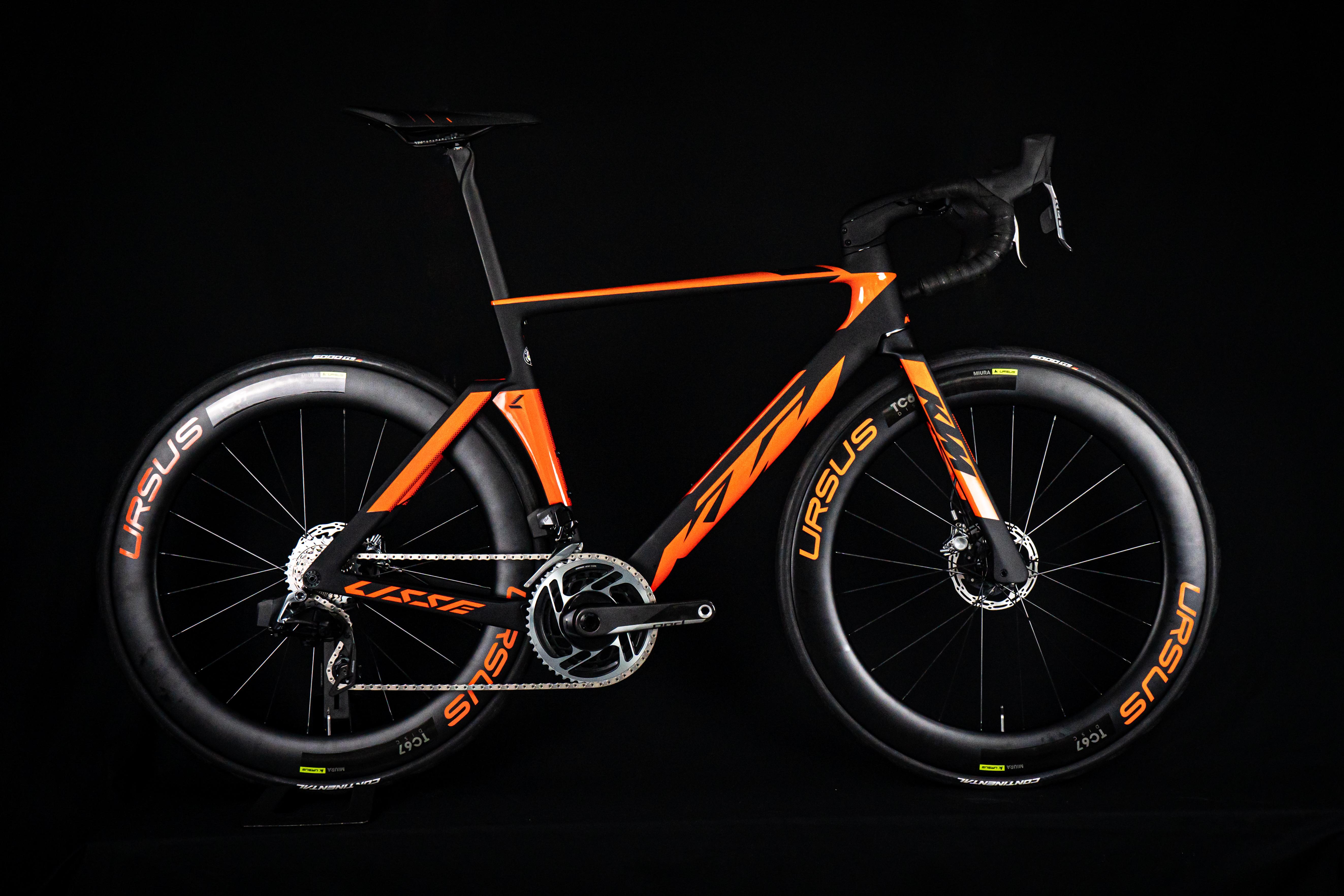 Starting with a 55cm frame we build the bike with the seamless Sram Red Etap wireless 12 speed groupset, leaving no cables except from the hydraulics for the brakes. The only section of cable you can se on this bike is the small centimetre between the bar and integrated stem, it doesn't get much cleaner than this.
The groupset itself is a thing of beauty with each piece beautifully machined to work seamlessly with the rest, making it one of the most effortless groupsets out there. Then we used a set of Ursus Muira TC67 with orange graphics to work with the bikes unique paint job.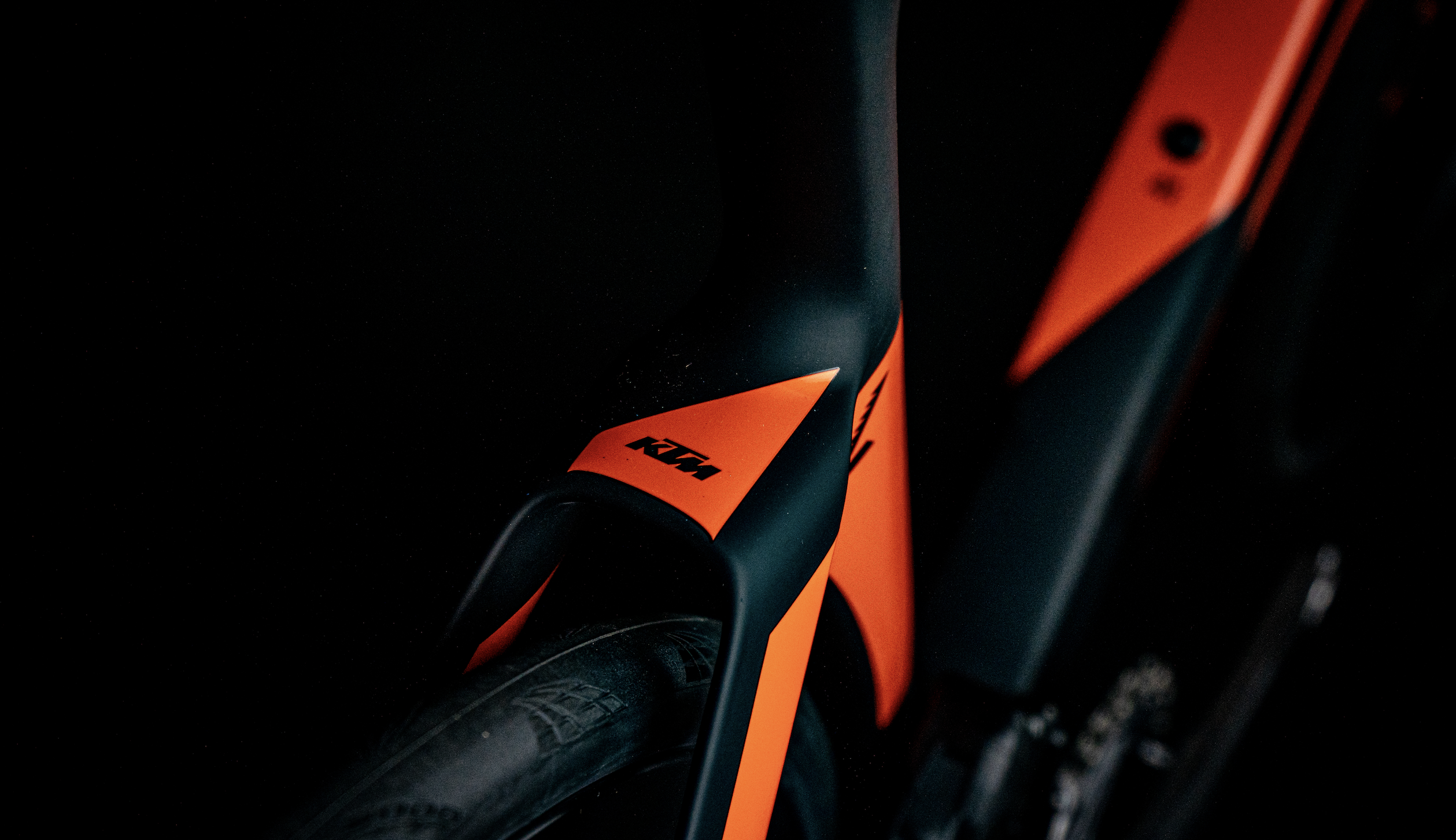 Apart from that its a pretty simple bike, we finished it with Ritchey components and a set of Continental GP5000's to turn this bike into a real racing beast. The range of 2020 Lisse's start at £3099.99 RRP but some 2019 model frames are still available so please contact us if you're interested in purchasing one of the bikes or getting your own custom build like this one.

To see some very nice photos of the range and the other bikes KTM has to offer, feel free to follow the accounts bellow- happy riding.
Facebook