Product of the week - 2019 KTM Myroon Master 12

This weeks Product of the week comes to you from KTM. It's the 2019 KTM Myroon Master 12. This superlight racing hardtail comes stacked full of spec at a reasonable price point. Bellow we will dive into the spec of what makes this bike so special.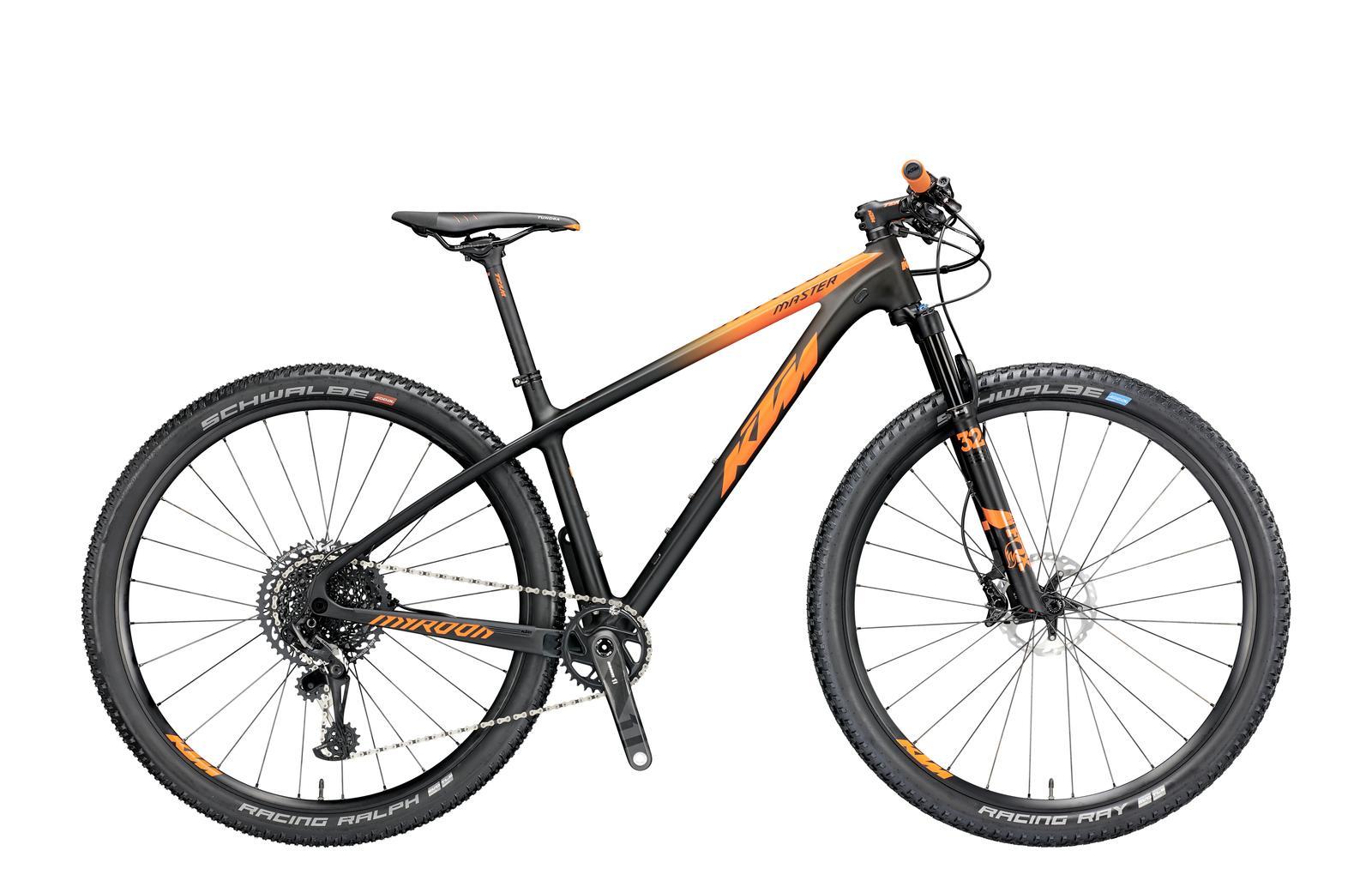 The Myroon Master comes in 3rd from the top of the Myroon range right behind the Sonic, the Prestige and the Prime. However apart form the Sonic all Myroon frames are built to the same quality and weight as the next. The range allows to you select from a wide range of price points according to the spec of the bike.
The geometry of the Myroon range allows the bike to be very aggressive but handle extremely well. Using a tapered steerer and shorter stem length allows the rider to be up on top of the bike allowing all of the power to be transferred straight to the pedals. Combine this with a short wheel base and a boost 148mm rear hub and the Myroon is a seriously tough force to be reckoned with that will continue to be a force in the olympic and world cup circuit for years to come. For the full geometry of the range look bellow.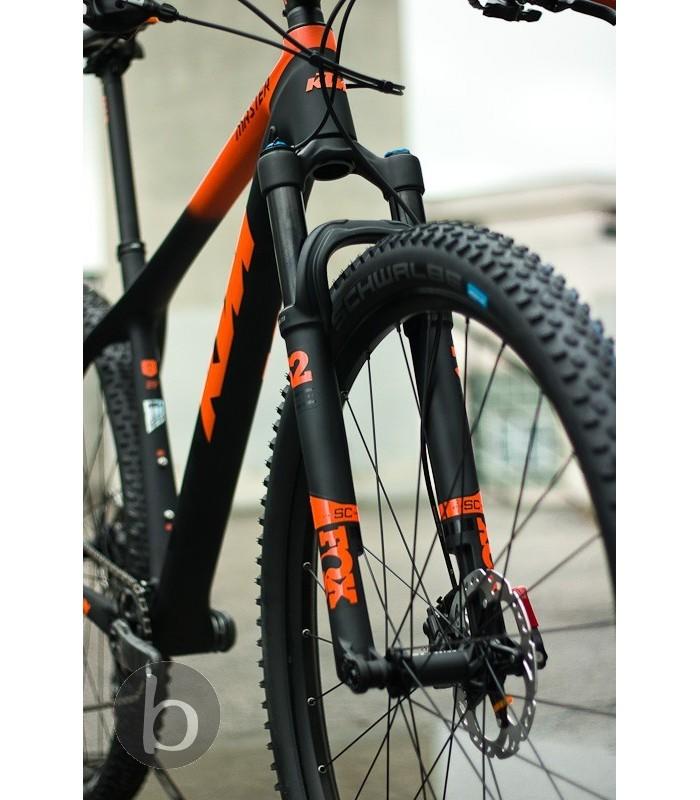 The Myroon Master is available for purchase at £2999.99 and comes with a wide range of spec to show for it. Supporting the front is a pair of Fox 32 Afloat 100mm forks which allows the perfect amount of give on the front end of the bike. Attached to the front and rear is a set of KTM Comp Boost 29 wheels along with Shimano Deore XT M8000 brakes laced to them.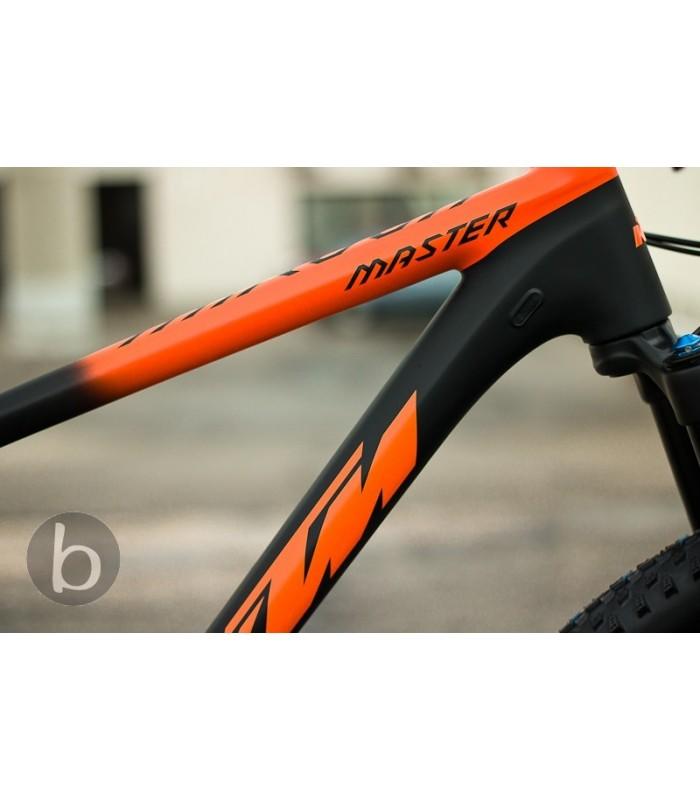 The bike utilises Sram's XO1 1x12 Eagle drive train which allows the bike to stay as light and inexpensive as possible whilst still providing a perfect performance on the trails. All of the components on this bike help piece together the perfect race machine that weighs in at 9.9kg for under £3000! Thats impressive! To take a closer look at the full spec for the bike you can check bellow or follow the link at the top of the page to the Fli Distribution website.

I'm not sure any more needs to be said about this bike except just look at it! I'd get one just to stare at! Anyway, my professional opinion aside, this bike comes in at an extremely competitive price point for the components and spec. It is also available nationwide through our dealer network.
If you wish to follow along on social media to find local demo days and top class bike porn be sure to click the links bellow- happy riding.
Facebook