Product of the Day - Puky LRM and LRM Plus

We're going to take some time in 2019 to introduce some of our best selling products in a bit more depth, than you'll find on the simple product descriptions.
Our first product to get this treatment is the awesome Puky LRM, which was one of our best selling products in the run up to Christmas for obvious reasons.
Puky LRM is the ultimate learner bike for ages 2 and over. It has been designed to be great fun whilst also helping to increase balance, skill and performance.
Age2+
Instep Length 30cm
Height from 85cm
Saddle Height 29cm - 40cm
Handlebar Height 41cm - 50cm
Weight 3.54kg
It is a cross between and bike and a scooter which allows the increase in leg movement and balancing skills. The step through frame and platform allows fluid accessibility, comfort and fun, which are key aspects of the Puky bikes. The impact resistant powder coating, the special learning bike saddle and handlebars which are easily adjustable, ensure generations of use.
Safety is also priority for the design team which is displayed by the crash pads, safety grips and high quality form tyres.
Three colours:
Red
Purple

Blue
The Puky LRM balance bike is available at £69.99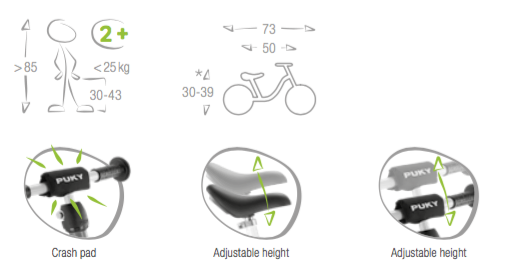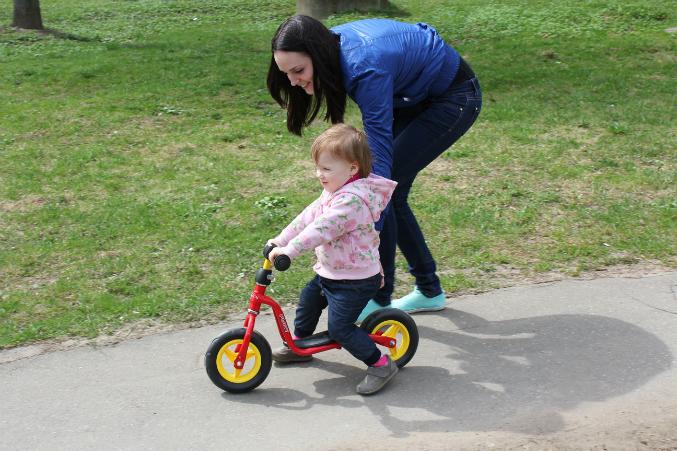 The Puky LRM Plus is also branded as a learner bike which is the upgraded version of the legendary Puky LRM. With similar attributes to its counterpart, it also has mudguards on the front and rear of the bike, a bell and a kickstand which also contributes to the stability and balance for your child.
Age 2+
Instep Length 30cm - 43cm
Height from 85cm
Saddle Height 30cm - 39cm
Handlebar Height 41cm - 50cm
Weight 3.7kg
Two colours:
Silver
Green
The Puky LRM Plus balance bike is available at £79.99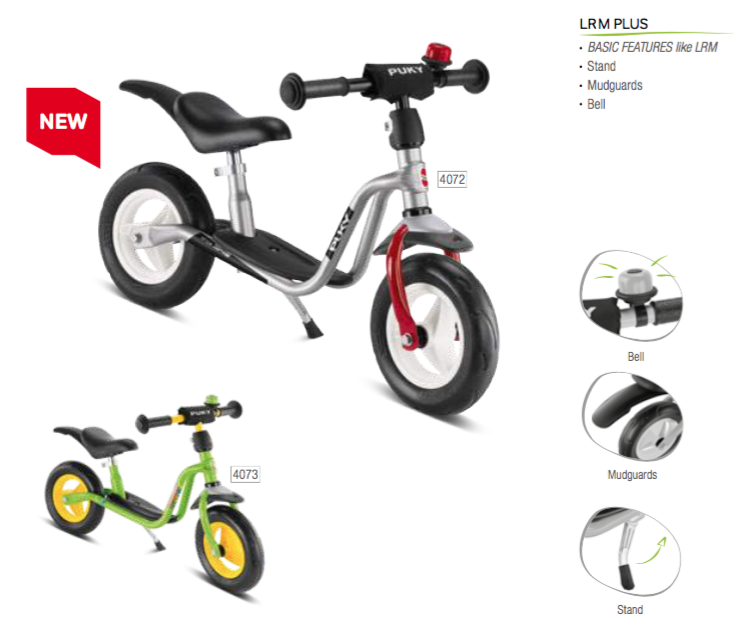 For more information about the Puky LRM and the LRM Plus, please feel free to follow Puky and FLI Distribution on Instagram and Facebook:
Instagram
Facebook