MTB FItness visit FLi for a chat over a coffee or two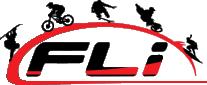 Matt from MTB FItness visted our offices towards the back end of 2018 to have a coffee and chat with Col from here.
You can here the results of these conversations in the latest installment of the MTB FItness Podcast
They talk about getting into the bike industry, racing, work and of course.... eBikes!
If you have a moment download the episode HERE

Its episode 5 in a great series of podcasts. We've already listened to 1-4 and found them very interesting, so we hope you'll enjoy episode 5.
Please leave them a review as it helps them build their audience.