KTM Terminology - LFC

In this series of blogs we're taking a few moments to introduce some of the terminology KTM use in their range of bikes.
LFC
As much as we'd love it to be a special edition range of bikes for the Liverpool fans out there, unfortunately it's not.
L = Lights
F = Fender ( yes we know they're called mudguards in the UK)
C = Carrier (and yes again we appreciate "rack" is probably a better term for the UK market)
Many of the city and hybrid range of bikes from KTM come with all these accessories as normal. However, we realised that there are a lot of customers who are buying eMTBs and using them for more utility based activities.
There's a host of reasons for this choice of bike for that choice of activity. Therefore, rather then make things complicated for end users and our dealers we've simplified things dramatically for 2019 with the LFC package.
If you're looking at an eMTB and want to fit mudguards, lights and a rack to it, you now have some easy options available to you from KTM.
1) If you see LFC in the name of the bike.
eg:
This bike is already equipped with the full package.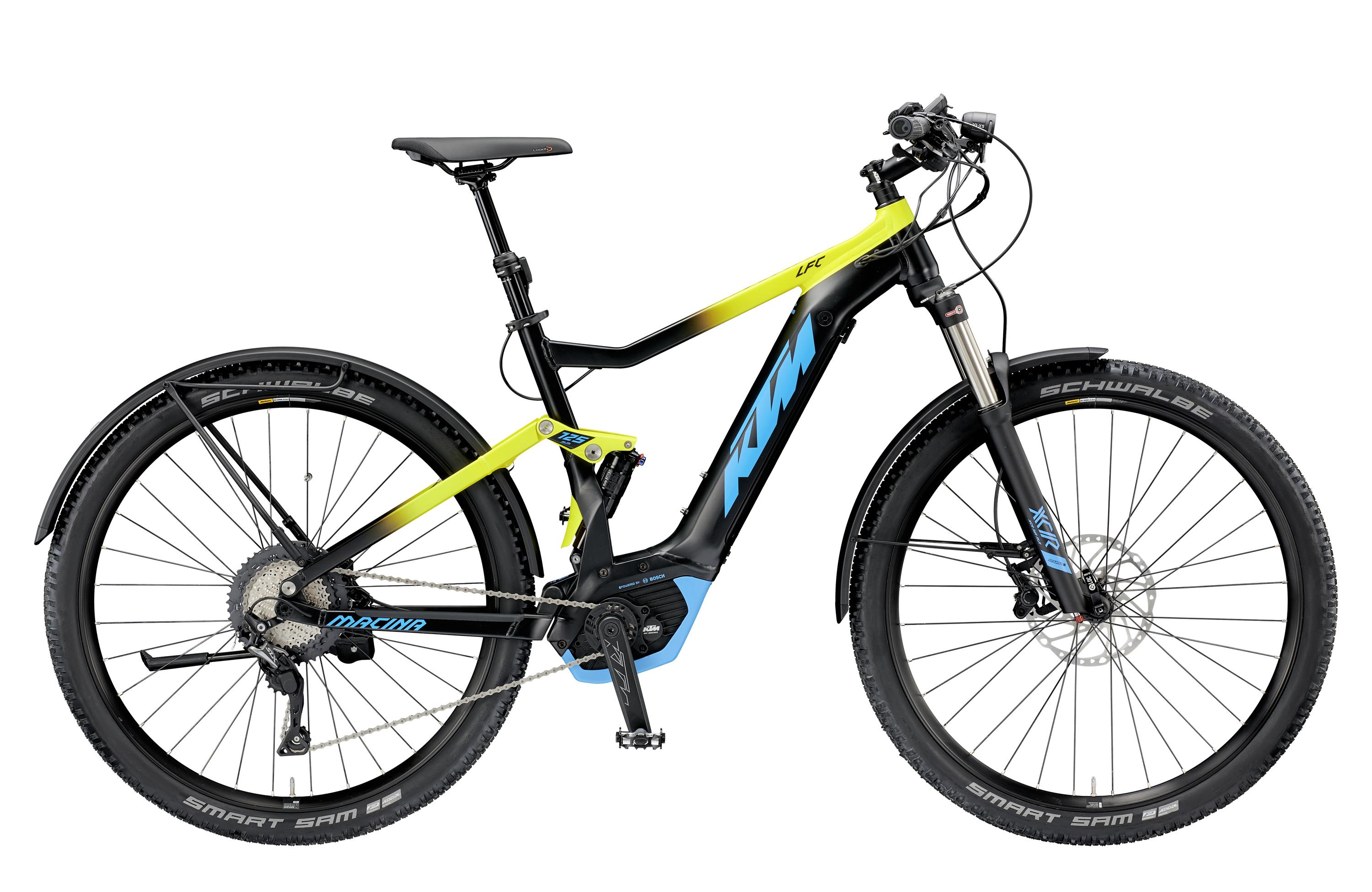 The list of all LFC equipped bikes is shown HERE
2) LFC Ready - all eMTB 125mm travel & hardtail bikes
For these bikes KTM provide an LFC kit, that can be purchased from any KTM dealer at the time of buying your bike or as upgrade at a later date should you feel the need.
KTM have wired in the lights already to these models, its just a simple adjustment to the grommet and the cable will be freed up. The bike then needs to be plugged into the Bosch Diagnostics to enable the power to the lights and then you're ready to go.
Please note the 160mm travel Macina Kapoho is not LFC ready - they can be converted but its not as easy, because we've not pre-wired in the lights, you'll need to do that).
If you are unsure about any of this please contact us.