KTM Terminology - DiMMIX

In this series of blogs we're taking a few moments to introduce some of the terminology KTM use in their range of bikes.
DiMMIX
This new wheelset technology has successfully been used in motocross bikes for many years, and KTM are bringing it to their Kapoho range of eBikes.
DiMMiX wheels (Dimensions Mix) technology is what we at KTM headquarters call it. DiMMiX combines the advantages of riding a precise, stable 29 "front wheel with a traction-rich maneuverable 27.5" PLUS wheel at the back -> the perfect mix of both worlds. The external diameter of the 2 wheels is roughly the same so the cornering feel is not effected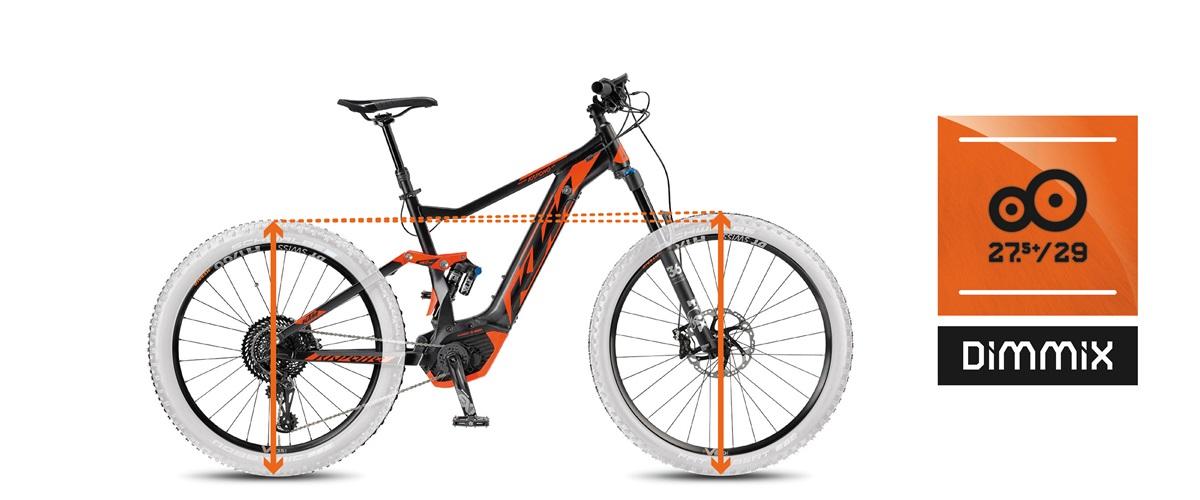 The bikes featuring DiMMiX can also be used with a pair 29er wheels front and rear if the rider wishes.