KTM Prowler vs Graythwaite PMBA Enduro - Race Report

The past weekend Col and Ben headed up to Graythwaite in the Lake District for the first race post Covid and about the only one of the season. Both of the guys had planned to do a bit of racing this year but as it happens everything was cancelled besides the only PMBA on the private Graythwaite Estate.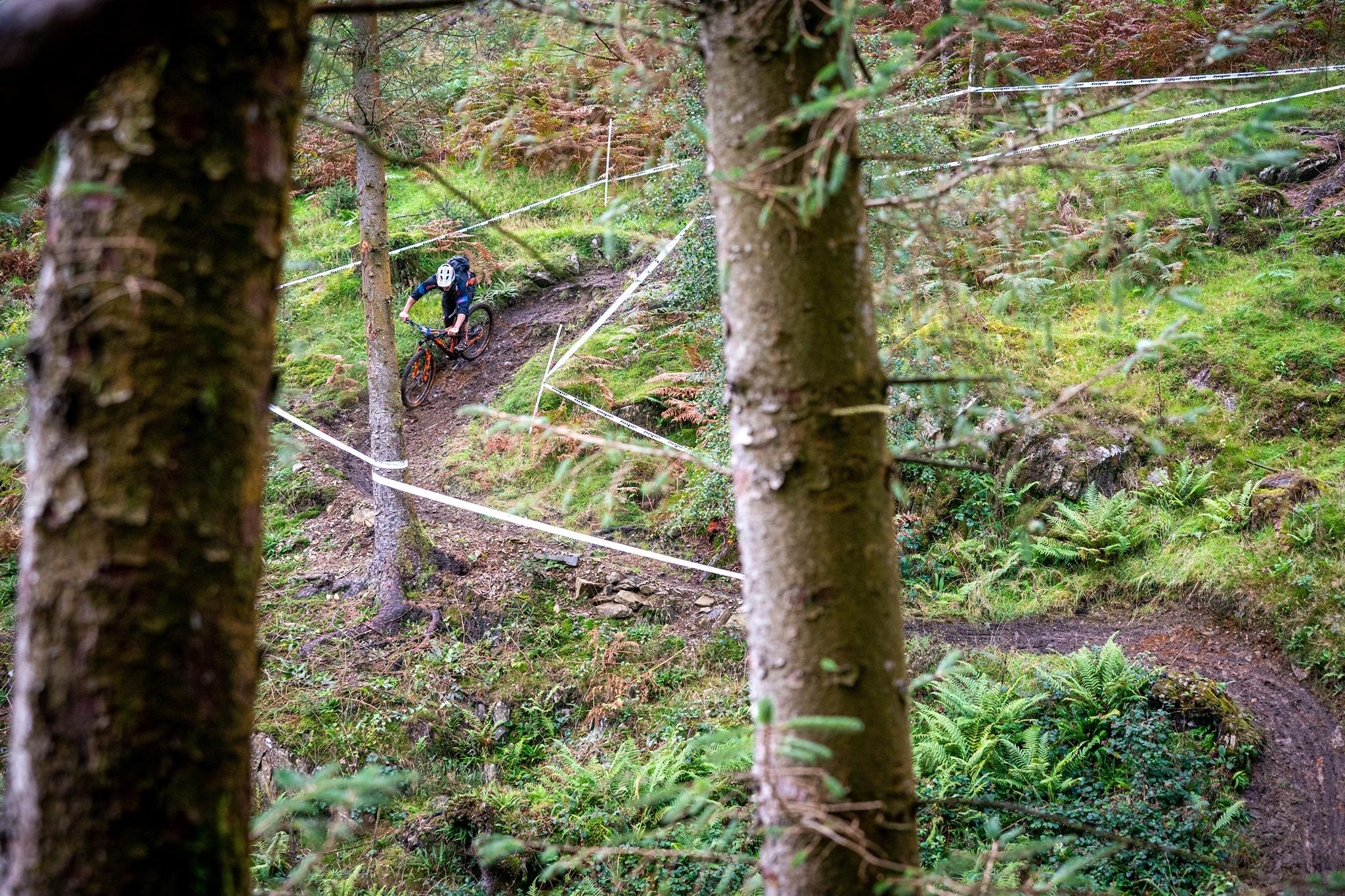 Well known for being a tough course it would be a challenge to everyone trying to bounce back from the lockdown but as it was conditions were against the event and the drizzled showers plus 500 riders was enough to make any course condition tough. We arrived on Friday evening and set up the pits and walked stage 7 and 1. Looking at the fresh course it looked fun and quick but little did we know that course walk would become irrelevant very quickly. Come practice Saturday morning 500 riders took to the hill to try eye up any lines and technical sections that stood out within the course and it became obvious on the climb up to the first stage that the overnight rain had altered the course entirely.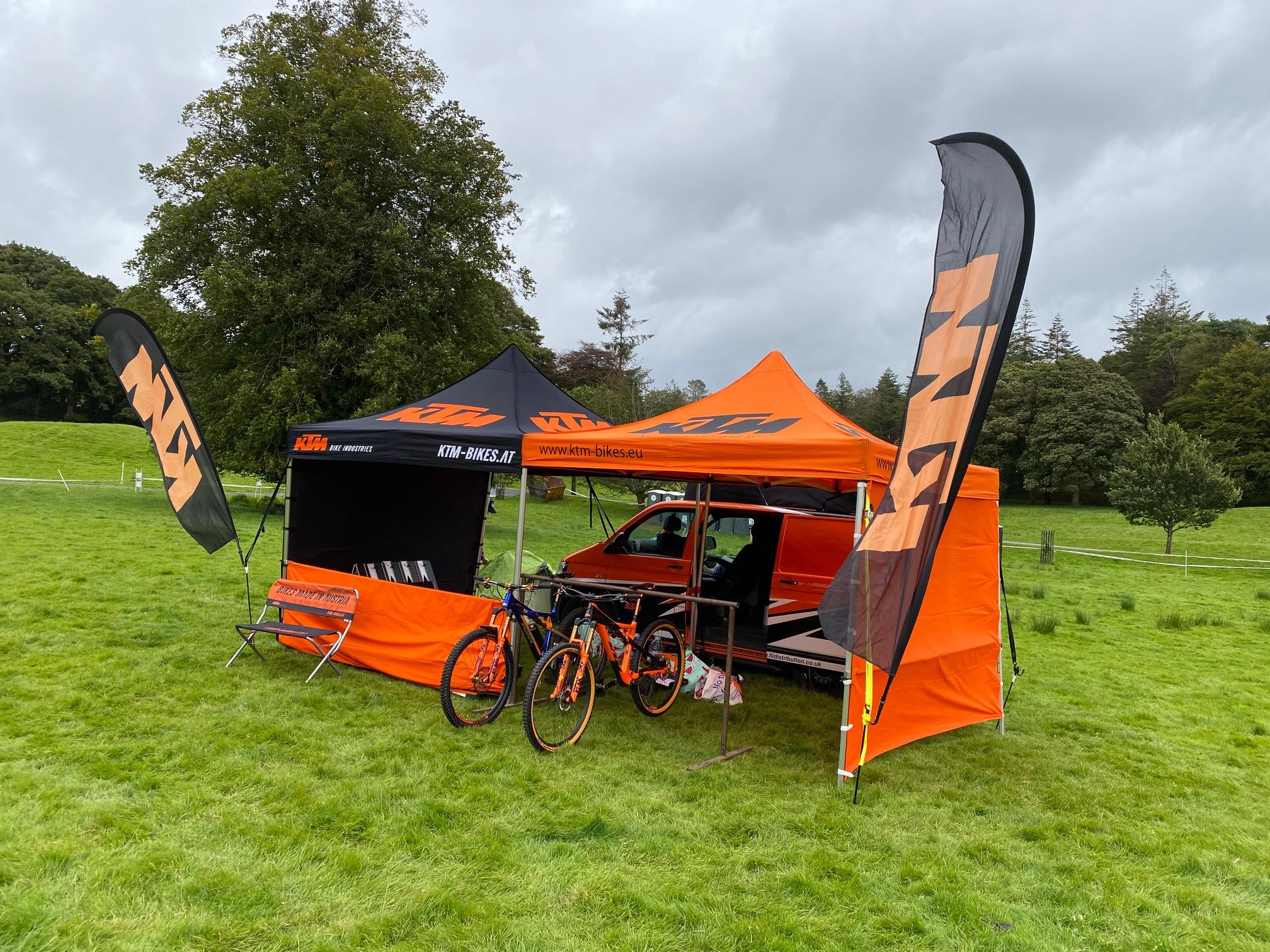 The savage rocks and roots that the lake district provides had been covered in a thick layer of clay meaning every stage was an effort to stay on the bike let alone keeping feet on the pedals. Col was on a 2020 KTM Prowler Sonic with a few careful tyre choices and adjustments to better suite the conditions and Ben was on his built Prowler so the bikes were prepped and ready to roll. This was Col's return to MTB racing and riding a big bike in general for a fair few years but experience seemed to have helped him adapt well to the course. Ben has been on the bike a fair bit this summer but I don't think many we're prepared for how brutal it actually was.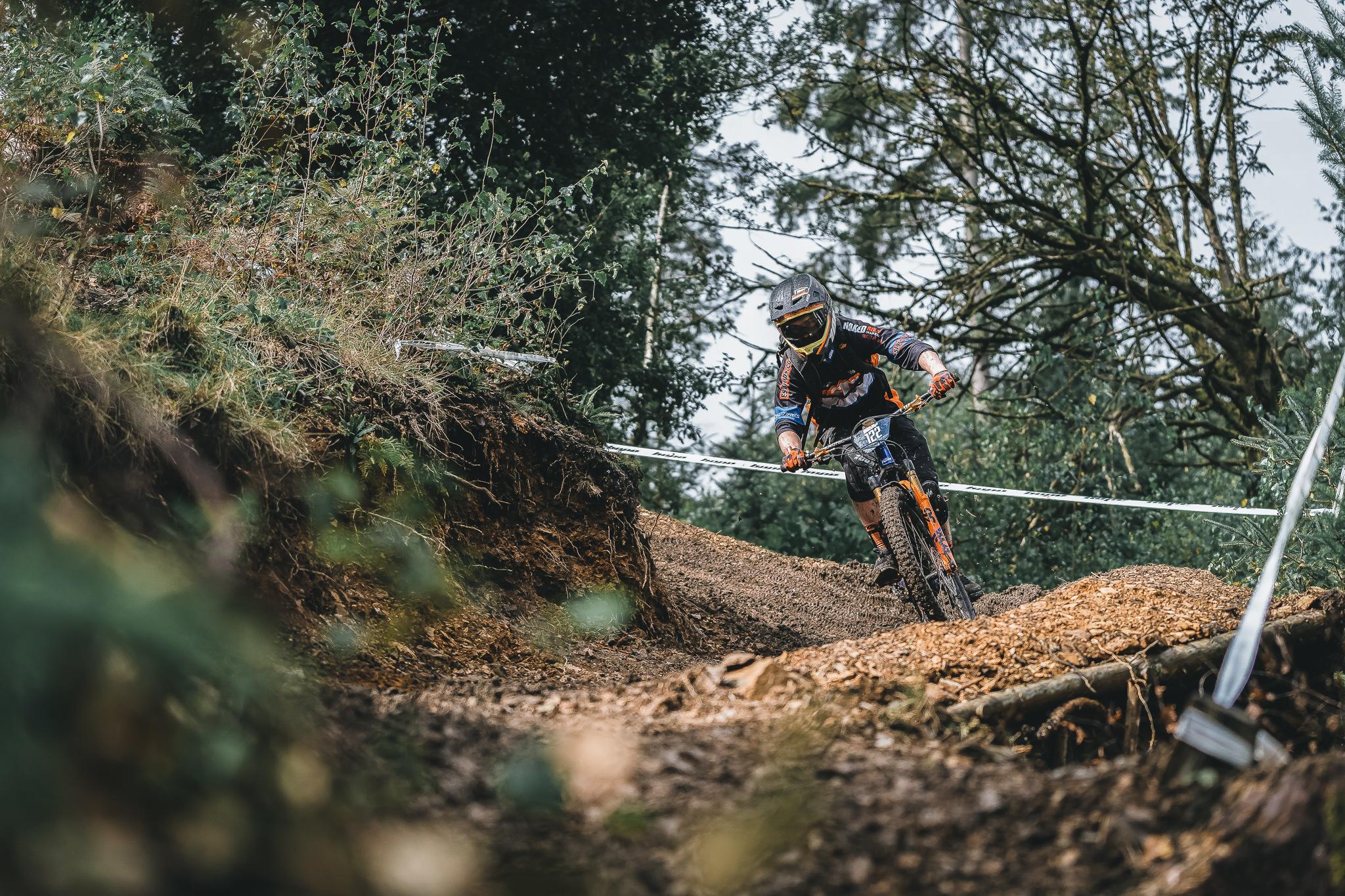 Whilst everyone had a few spills in practice there was a few key points to look out for in stages 1 and 2. Where as 3, 4 and 5 were a lot of fun in the mud with stage 6 being the most dreaded of the day for most riders. Then stage 7 was a test to the finish. All in all with queues the 22km course took 5 and a half hours to get through in practice which should give you some idea of how tough it was.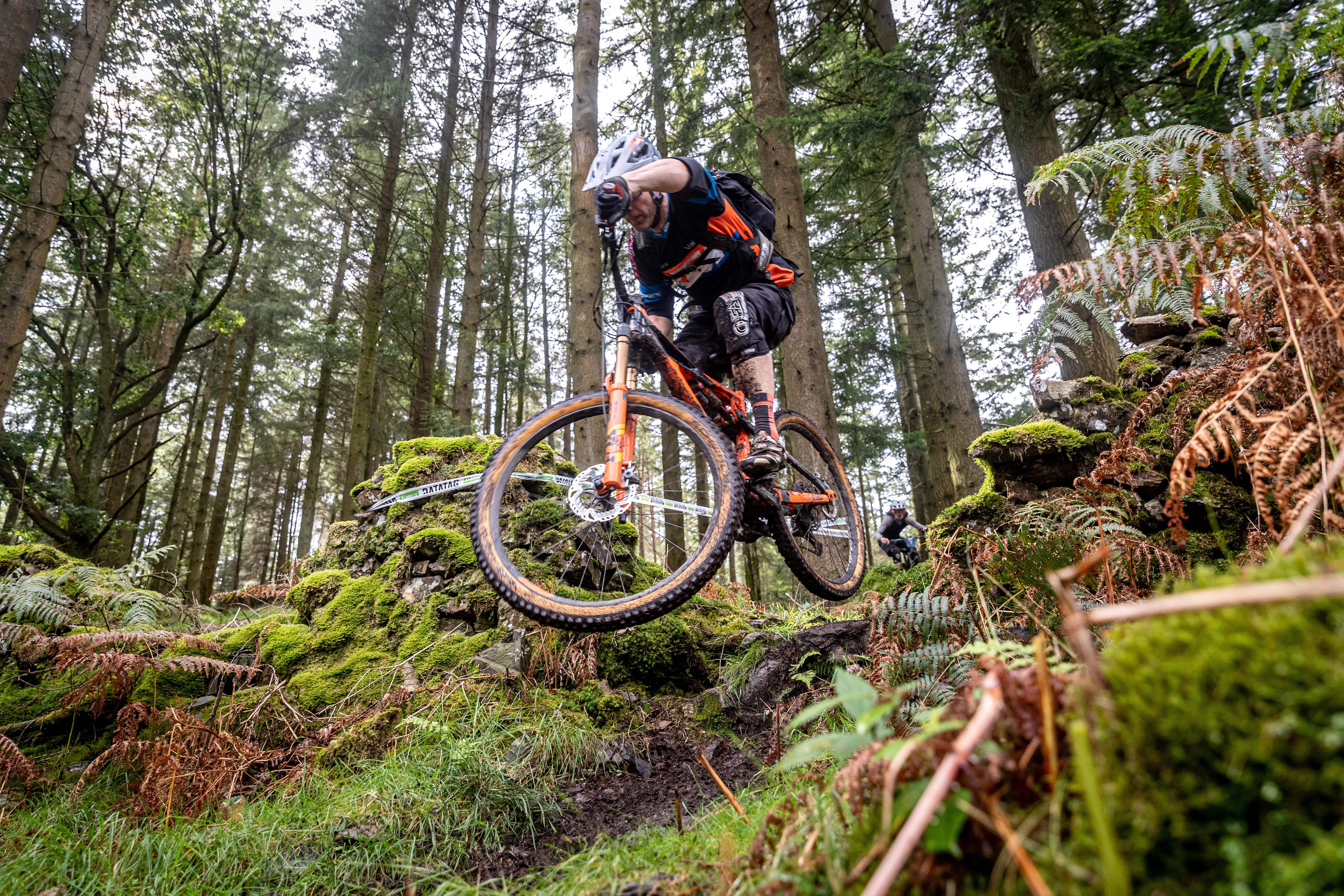 On Sunday morning it seemed like the campsite had half emptied as around 150 riders decided to head home and didn't make it to the start line. Being pretty apprehensive we headed to the start line not worrying about being fast but more making sure we make it down the hill in one piece. Ben had a good start and continued that momentum throughout despite being spat over the bars multiple times, until stage 7 rolled around when things didn't end too well. Making it round was an accomplishment this weekend though and he rolled round in 77th in the 21-29 men category with a total time of 25:36:40. Col however, managed to stay more upright and came back in 20th in 40-49 men with a time of 18:32:75 only leaving a little skin on the track on stage 7.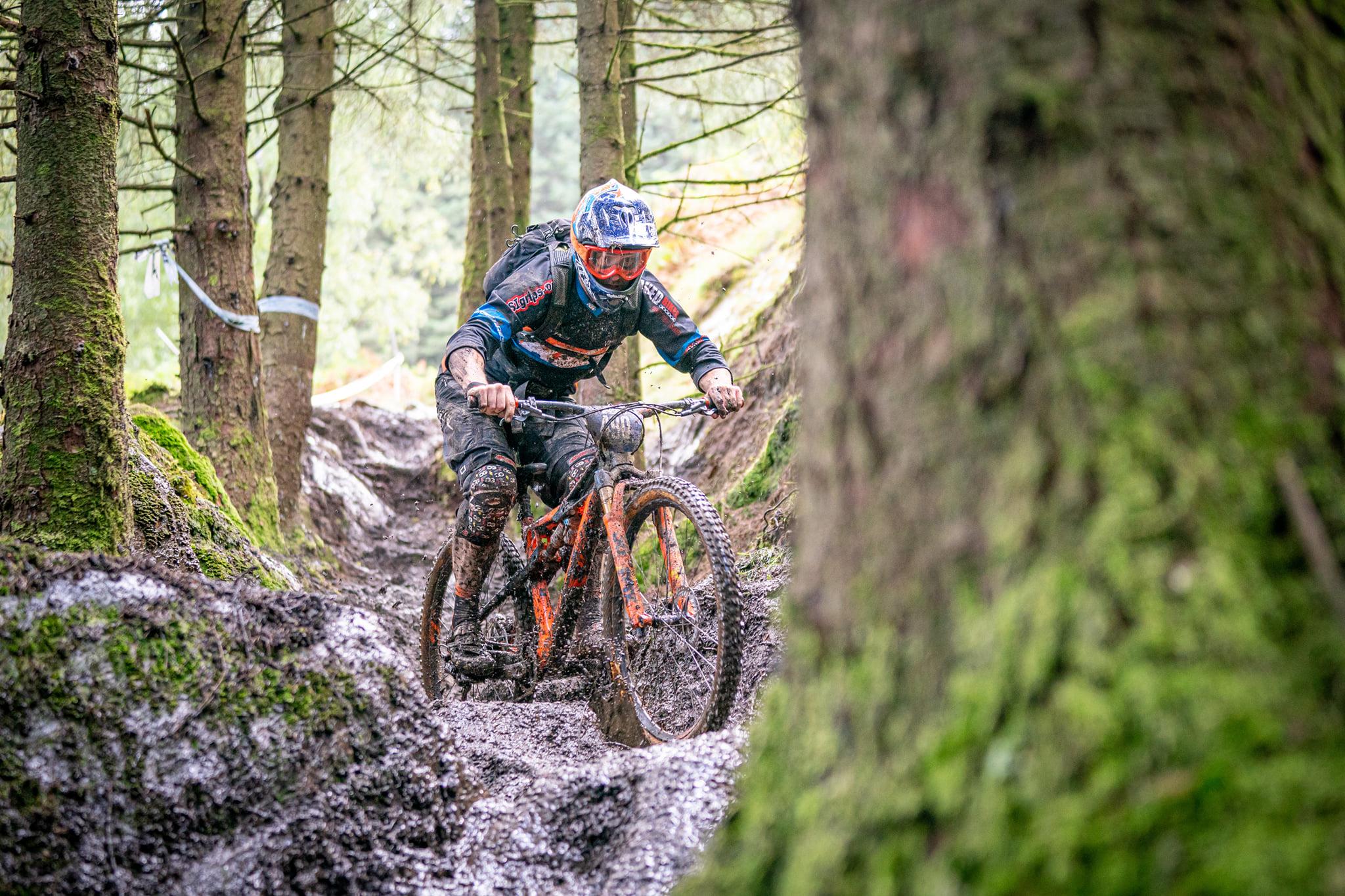 Overall their was a lot of people that didn't even start let alone finish so I think getting around post Covid is a pretty good accomplishment. We all had a laugh and a good catch up with some old friends so the weekend was well worth the trip and I'd imagine we'll hopefully be doing some more time between the tapes in the coming year.
If you like the look of the bikes both of them are soon going up for sale to make room for 2021 stock so contact FLI via the email on our website if you're interested.
To keep up to date with all things KTM Bike Industries in the UK feel free to follow our socials bellow.
Happy riding!
Facebook