Featured Dealer - KB Bikes

The weeks featured dealer is coming from Heskin, Lancashire in the form of KB Bikes. Kenny who runs the shop is a good friend of ours and has arguably the largest stock of E-Bikes in the country at the moment, let alone KTM's!
KB Bikes started up a few years ago and has quickly risen to become one of our most well trusted and popular KTM dealers for the UK.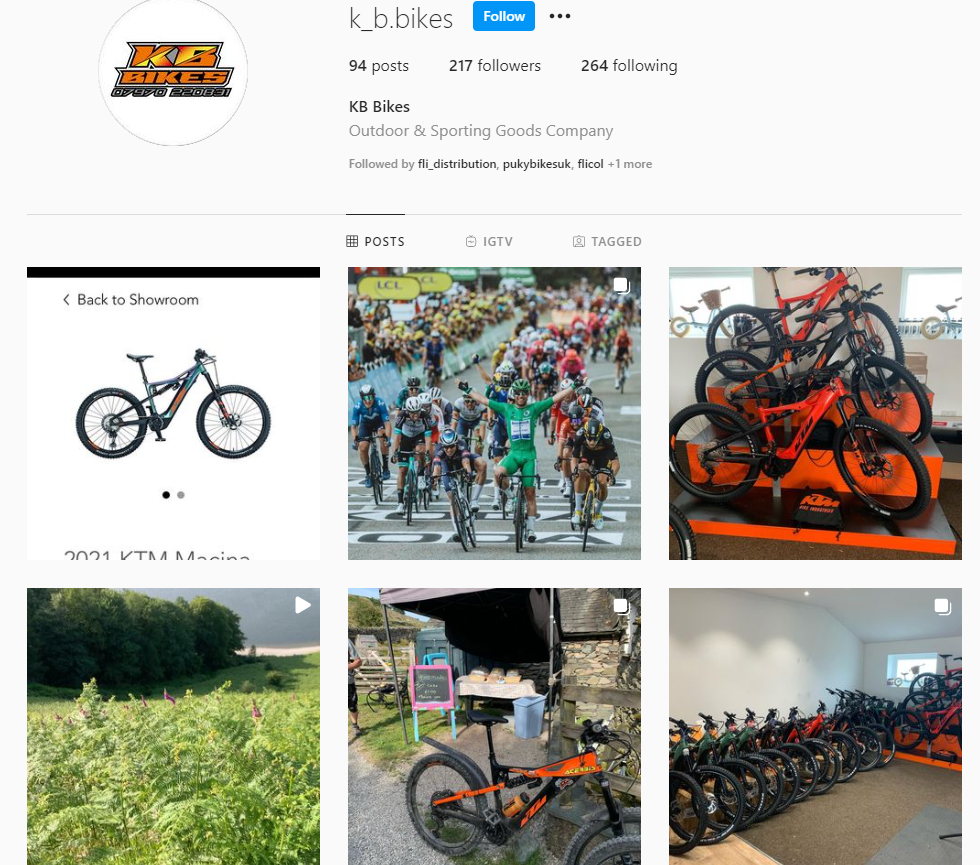 With a wide range of full- suspension and hardtail Ebikes in stock starting from £2,499.99 you'll struggle to find any other shop with the same amount of bikes ready to ride as this place. They sell, ride and fix KTM's and are the place to go for all things orange.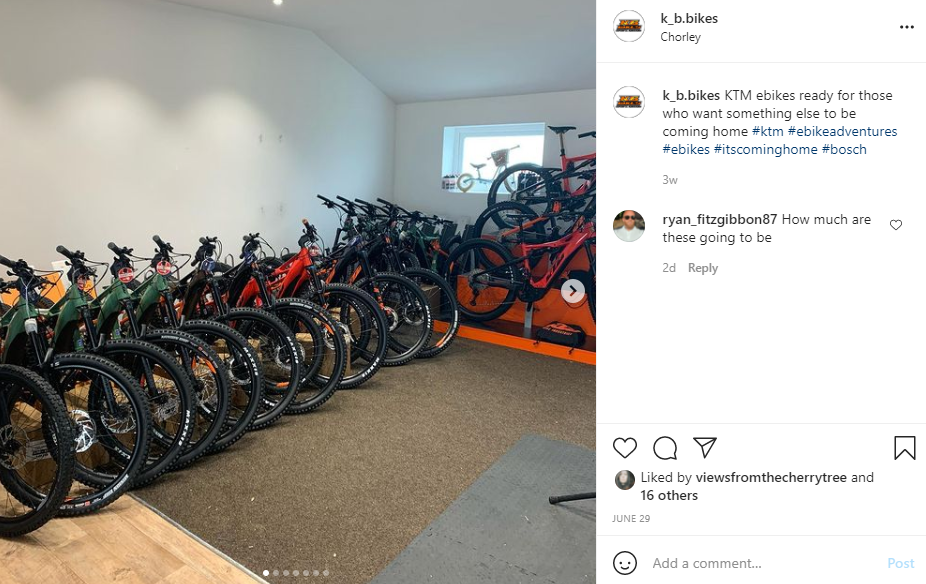 Due to the current covid situation the shop is working on appointment only operations so you can contact them with the following details:
Kenny.belfield@yahoo.co.uk
07970220831
Check the website to see which bikes they have in stock right now : KB Bikes Showroom
We're very happy to continue our partnership with KB Bikes and look forward to seeing what the future holds with KTM and them. To follow along with their socials click the links bellow and whilst you're there be sure to give Fli Distribution a like as well. -Happy riding:)
Facebook