Brexit + Covid = supply chain challenges
We thought it might be worth taking a small break from dealing with the chaos for a moment to write some thoughts down. Potentially some people might find this a little bit interesting or enlightening, if not its certainly going to be therapeutic for us putting the issues into writing.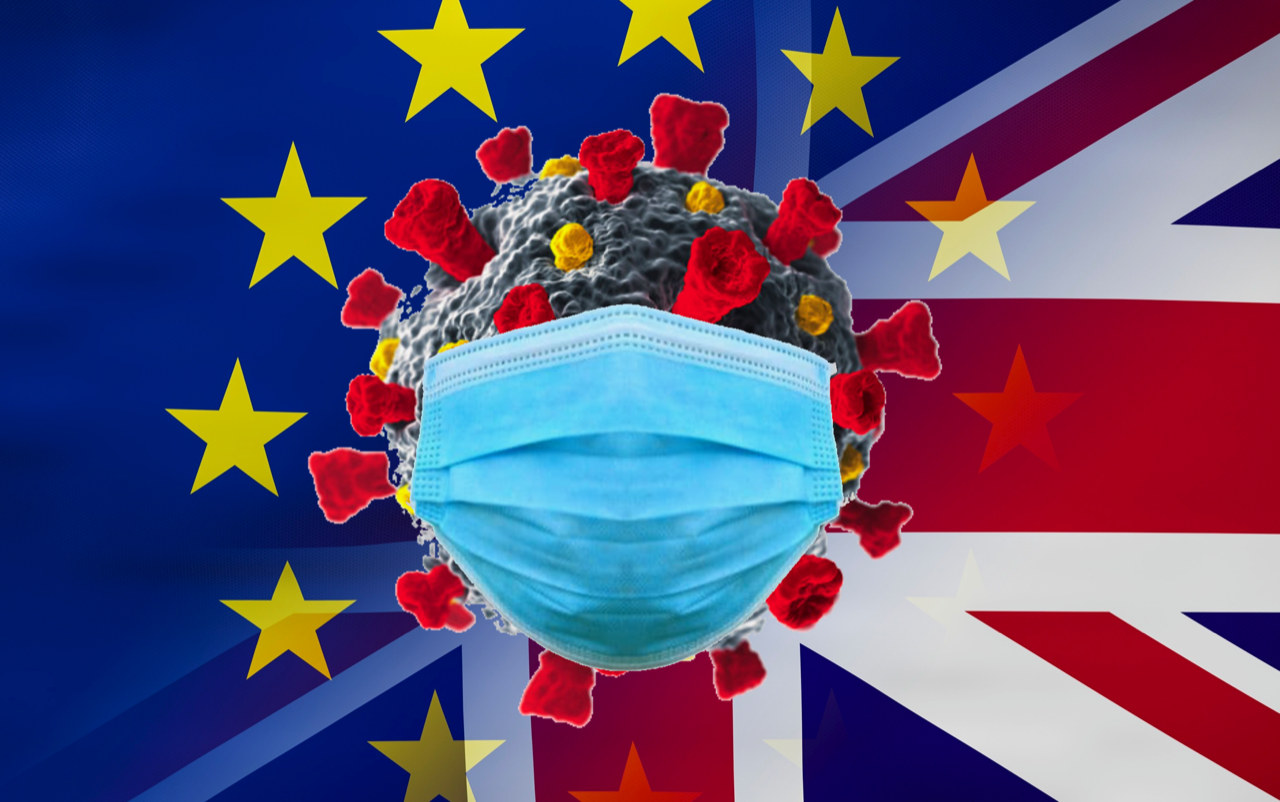 For context, our main business is working with European brands and suppliers, handling their UK sales to a network of bicycle shops. This has in recent years involved primarily operating as a sales agency, with the products going direct from the EU based factories and suppliers to the UK dealer network of retailers. Life was simple, and everyone's prices were kept low.
We were not sure if this business model would survive the Brexit deal so there have been some stressful times since 2016. However over the Christmas / New year period 10 months ago, when the Brexit deal was finally signed we discovered that the deal would mean our business could continue, but we would have to adapt in ways we could not have predicted.
Key points for our brands is that KTM, Puky, NovaRide and Ursus are all "Made in the EU". This means that under the terms of the deal they qualify for import into the UK with zero duty. Historically all our dealers bought direct from the supplier, so with this new border, the shops are the importers.

We're going to use Puky as the example in this case to explain why things are now a lot more complicated than they were in 2019.
Puky make kids bikes, from small toy bikes for toddlers right up to performance mountain bikes for teenagers.

The COVID Impact
Demand as we all know went crazy last year with global lock downs encouraging more people of all ages into cycling, just when factories were being forced to close and shipping was getting more complicated and expensive.
Its hard for any brand to increase capacity in any sort of short term way. Every brand is reliant on their component suppliers and their own factory capacity, and as a result increases in production can take time to achieve.
Bike shops across the globe were emptied last year and now brands have to refill the shops before even considering the new sales, and hopefully an increasing demand caused by all these people getting into cycling during lock downs.
Puky, like most bicycle brands have gone from a situation in 2019 where they had stock of most items, most of the time, to now a situation where dealers have to pre-order their stock well in advance.
We're continuing to tell everyone that if you want bikes before Christmas you really need to be ordering now, don't wait. If you wait you will almost certainly miss out.
The Covid impacts on the bicycle industry supply chain are not just short term. We're not sure when they will end, but it won't be in 2022. Shipping cost increases, energy price rises and demand are all set to continue, and we'll do our best to manage things as best we can for the UK customers, but we predict the challenges for the bike industry will remain for some time.
The above all effect Puky in all their markets, in addition the UK choose to inflict another level of challenges onto the supply chain that just effect us and are on top of Covid.

The Brexit Impact
Leaving the EU Customs Union / Single Market means a new border for goods to negotiate between the EU / UK, that didn't exist last year.
Puky Bikes are "Made in Germany", so under the terms of the Brexit deal zero duty needs to applied at the border, however even with zero duty items there are costs for the couriers crossing the border that didn't exist last year. Puky use Dachser for their European logistics, and Dachser charge £50.00 per invoice for customs clearance to get items across the new UK/EU border.
Historically UK bike shops could order from Germany with no minimum and the goods would be with them in 48hours. Now with this £50.00 customers clearance fee, this isn't financially viable for the vast majority of orders. When you're selling bikes with an RRP of around £100, there isn't scope for anyone in the supply chain to absorb that kind of price on small orders. So things have had to change.
Puky Bikes are often bought as presents and the range of colours and sizes mean that most dealers can't have them all in stock all of the time. Being able to get bikes to dealers within 48 hours of ordering is an important part of our support for our UK customers. So now in order to allow our dealers to order quickly, we have to hold stock in the UK. This extra step in the supply chain has cost implications for everyone, but its better than a £50 charge on every order. The £50 charge is still paid, but its diluted because we order the UK's requirement in bulk. This now means 2 shipping costs, one Germany to FLi, and then FLi to dealer. It means extra warehousing, insurance, staff and other costs for FLi.
UK dealers now have 2 options when ordering bikes.
1) order from Puky in Germany, but the order has to be large enough to ensure the £50.00 clearance fee doesn't eat all the margin, and they have to wait until the whole order is in stock. Puky can't ship split orders anymore, because it'll be £50.00 charge every shipment.
or
2) order from FLi in the UK. its easier for the dealer but the trade price is increased.
With this in mind the trade and retail prices of the Puky bikes sold in the UK have had to increase twice. One to factor in the global covid related impacts discussed above and then again to cover the new Brexit impacts that effect the UK market.
Please bear in mind the Brexit costs that have been added, do not benefit the end consumer, do not benefit the bike shop, don't benefit FLi and don't benefit Puky, none of us are making any extra money or getting any beneficial change to the systems.
In addition to the above impacts that are expected and part of the new way of working there are other things that now become part of our job in the supply chain, one of which is becoming an increasing problem.
Incorrect invoices from couriers.
To be fair to them, Dachser who handle Puky imports are not one of the bad ones, we have only had a handful of invoices from them that were incorrect, other couriers are a lot lot worse. Our brands are all "made in the EU" and in the case of KTM shipped DDP, which means the receiving customer (bike shop) has no costs, the customer clearance fee is pre-paid. However in a high % of cases the couriers do not check properly and just send invoices out for duty / vat / clearance fees even though they are not due. The couriers do not appear to have time to check, so also do not have time to manage the problem that is building up. So we and the UK dealer network are currently sitting on a growing pile of invoices that will not be paid. In the case with Puky / Dacher in order to claim this back we've had to fill in forms and chase customer service teams. All of this is part of our job as importers, but all this time costs money, and was a cost that did not exist in 2019. We can only imagine the scale of this problem nationally across all the imports and we have not seen it discussed anywhere in the media yet.
Basically, lots of admin, lots of cost and stress and we haven't even touched on trying to ship from our UK warehouse to our dealers in NI and Ireland!
We'll save that for another blog