Break in at FLi Distribtion - KTM's and Puky's stolen - please share

Well this isn't how we'd hoped to start the week.
Its one of the notifications no one wants on their phone in the early hours - "Your alarm is going off". Sadly a quick look at the CCTV confirmed it wasn't a false alarm, there were people in our unit who had no right to be in there, helping themselves to our stock.
Sadly despite staff and the Police getting to the premises in under 8 minutes, the 3 lowlifes had already made off in their flat bed van, with about 20 bikes ( we'll confirm the full list once we've done a proper stock take and checked the CCTV closely)
Please keep your eyes out for these bikes. They are linked to listings, because they are all either unique custom builds or very rare. Hopefully with your help we can get some of these back.
* KTM Revelator Lisse Sonic - XL / 59cm - custom build
* KTM Revelator Alto M13 - S / 52cm - custom build
This is not a FLi stock bike, it belongs to a good friend and getting this special bike back is a priority.
* KTM X-Strada 710 - M / 55cm - custom build
this was finished on Friday, so we don't have any photos of the finished bike - gutted! It's a one off built for a member of staff, with purple Hope cranks and stem and Ursus T47 wheels (the only set in the UK!) with custom cut out orange graphics and Pirelli tan wall tyres. It's gorgeous
This is what it looked like, nearly finished.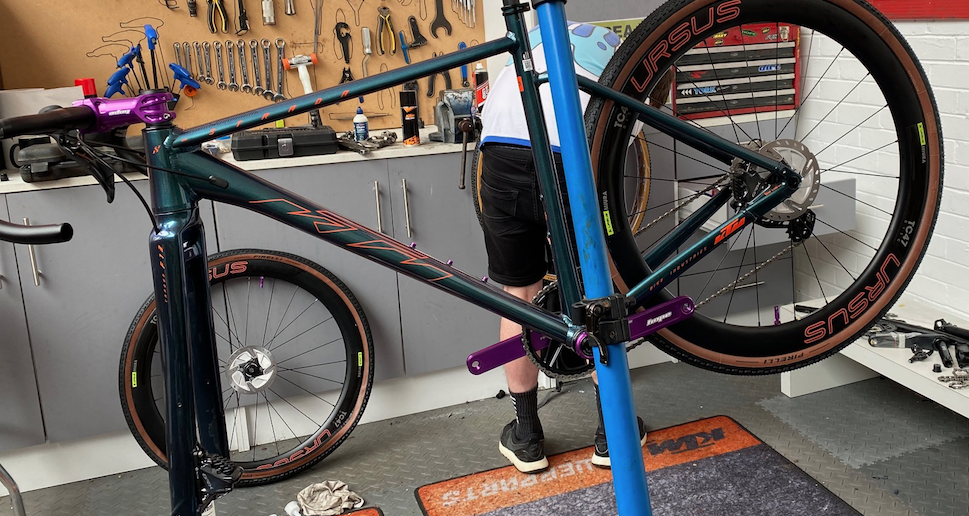 * KTM Revelator Alto Elite - M / 55cm - custom build
we'd actually "borrowed" some parts off this bike to help out a team rider, so its missing the seat clamp, saddle and seatpost. The clamp and seatpost are specific to this bike, so it can't be used without these parts.
The above 4 bikes were unboxed and on display in our showroom.
The below bikes, were all boxed and taken out of the warehouse.
4 x KTM Chicago Disc 271 ( 1 x Medium and 3 x Large) in black / blue
2 x Puky Steel Classic 18 - Retro Green (4338)
2 x Puky Youke 16 - Fresh Green (4235)
4 x Puky Youke 18 - Blue (4362)
3 x Puky LR XL Classic - Retro Green (4067)
The CCTV captured the registration number of the van, so that could lead to something, but based on all our previous experience we're expecting the under funded and over worked police to not be able to help much, so any help anyone can be making these bikes too hot to handle would be great.
The sh*ts even took Col's Troy Lee D2 helmet off the stand near the door!
Thanks in advance - sharing is caring!
This could have been a lot worse for us, so we learn and changes will be made to the systems here.
We've uploaded 3 videos to our google drive, so if you want to see how easy it can happen... have a look HERE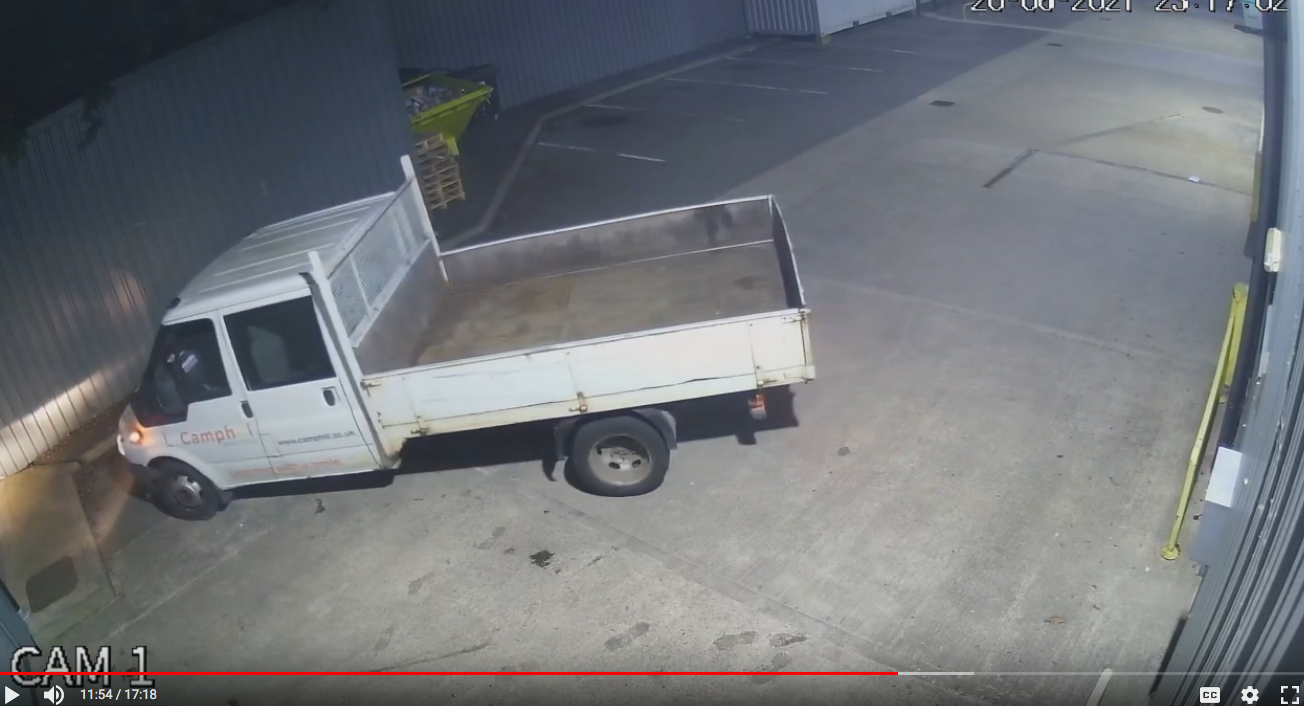 Stay safe out their folks and lock your bikes up.