Bosch eBike Battery Guide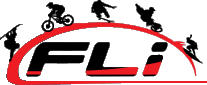 We're very pleased that KTM spec the Bosch eBike drive systems on their eBikes.
The system is very high tech and therefore requires very little maintenance from the rider.
However you will get more from your eBike if you look after the battery. There are a number of ways to ensure it has a long happy life and gives you many many miles of excellent support.
If you have a Bosch equipped eBike we'd recommend you read this Battery Guide especially if you're putting the bike away for the winter.