Ard Rock 2021 Round Up!

Now that everything has finally calmed from last weekend we've been able to sit down with a cuppa and look at the results and photos from last weeks Ard Rock Reunion. With it being 2 years since the last event everyone was very keen not only to race but also just to have a big get together and shake hands with the rest of the industry once again. Two of our office staff Col and Ben headed up to the Yorkshire Dales last Thursday to represent KTM and here's how they got on.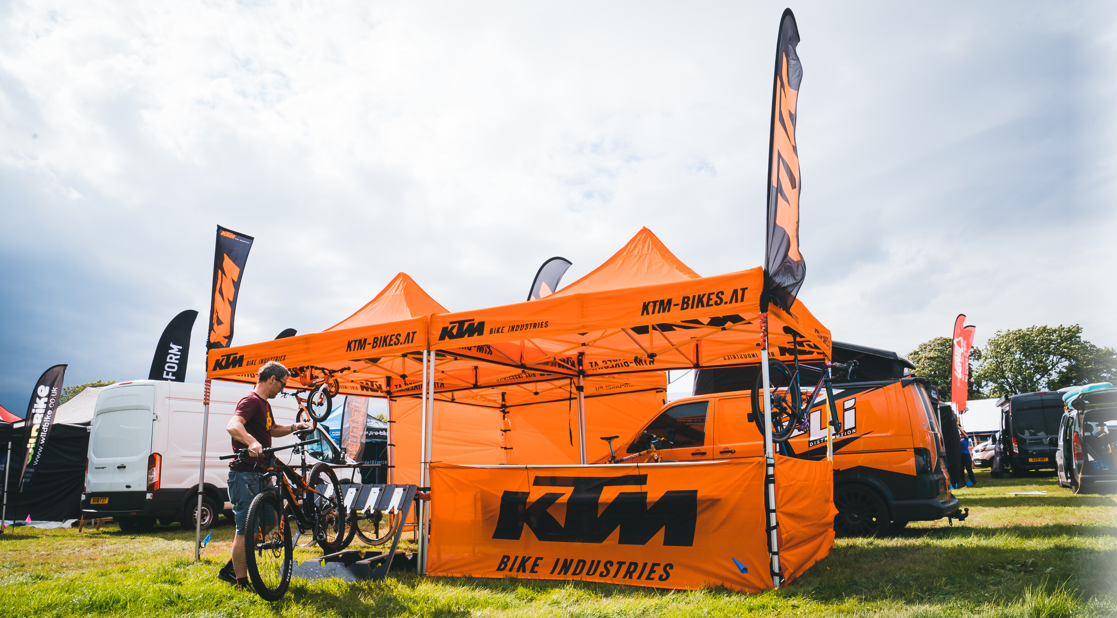 After a windy Thursday setup KTM was front and centre of the entrance and event sign on, meaning nobody could walk round the festival without seeing our tents. Friday was the official opening of the event village and kick off for some racing and practice of the epic 50km course.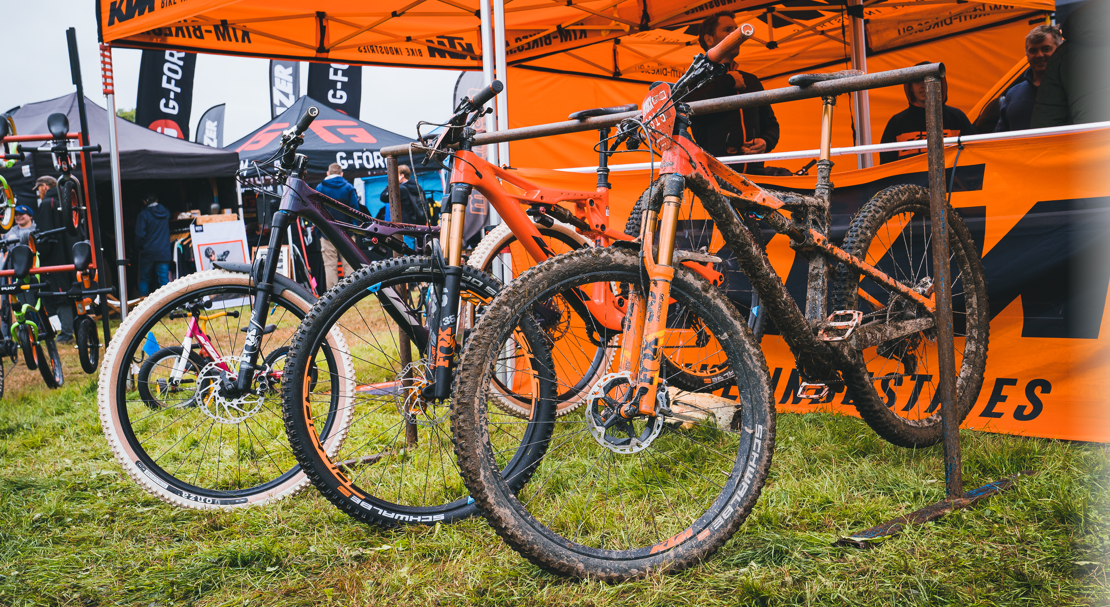 We had a couple of supported riders out on course throughout the weekend so we were kept busy chatting and fixing bikes here and there. The challenging weather meant the course was forever changing and so we had to shelter under our stand for most of the day. Come Saturday morning it was race day for the full enduro event. We again had a few KTM's on course but one rider that really stood out was the impressive Emily Ashwood. Col and Ben were able to meet Emily and her Dad for the first time despite Emily being a KTM supported rider for a long while now. Overall she came back in 6th senior women and 1st non- EWS rider which is an amazing achievement! On board her very fast looking KTM Prowler Exonic UK Edition she put in great times on all 7 stages and was only 2 minutes overall away from top spot- that's pretty good if you ask me! Well done Emily!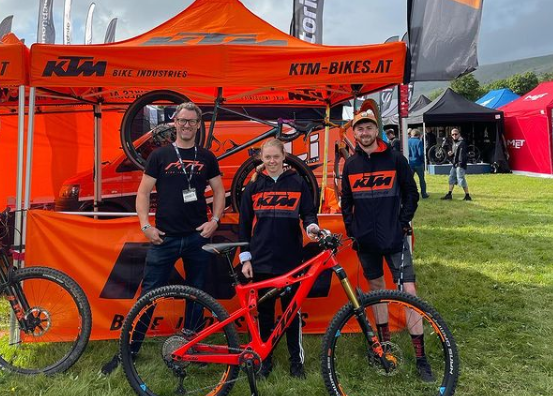 After the very... 'entertaining' party (for lack of a better word) on Saturday evening both Col and Ben were up for an early start time on Sunday morning for the intro race (racing stages 4,5,6 and 7). Fair to say the lads had a great laugh in-between the tapes and they even managed to get back before the rain came in. Anyone who has raced Ard Rock in the past knows the course is fun and fast but takes no prisoners, one mistake can cost you the day if you're not careful and Ben and Col were both racing it blind. But both lads came back with great results, Col came 1st in his category and fastest overall on the day so that's something to shout about! Ben came 6th in Senior Men and 15th overall on the day. Not bad for a couple of desk junkies I'd say!
Both onboard KTM Prowlers the bike seemed to be perfect for this weekend. Fast rolling 29" wheels to get over the rough terrain and just enough travel to handle the big features but not too much to be slowed down on the fast pedaly straights.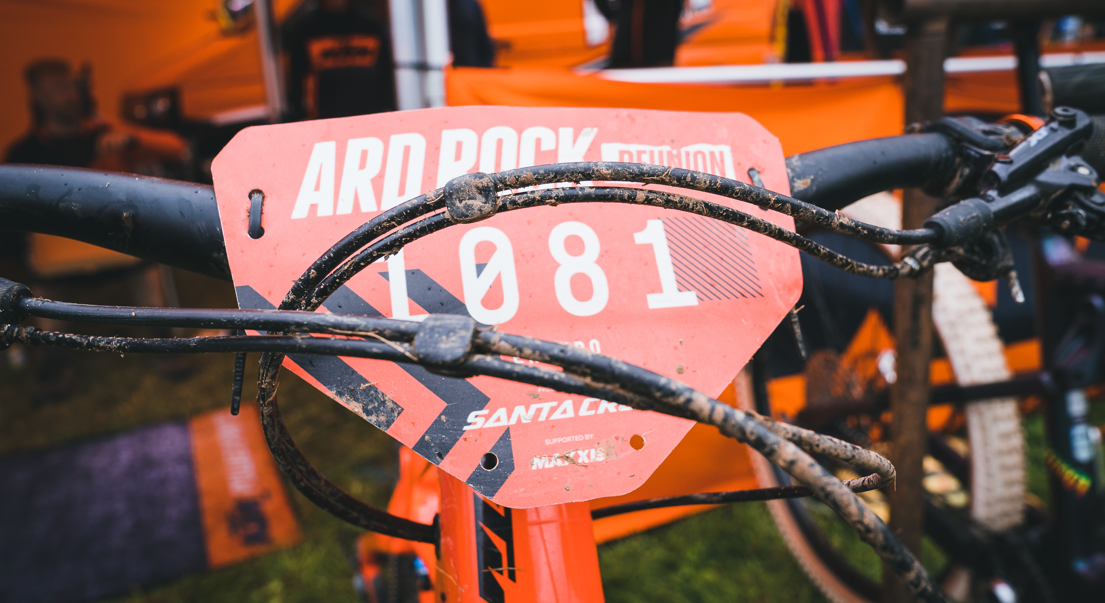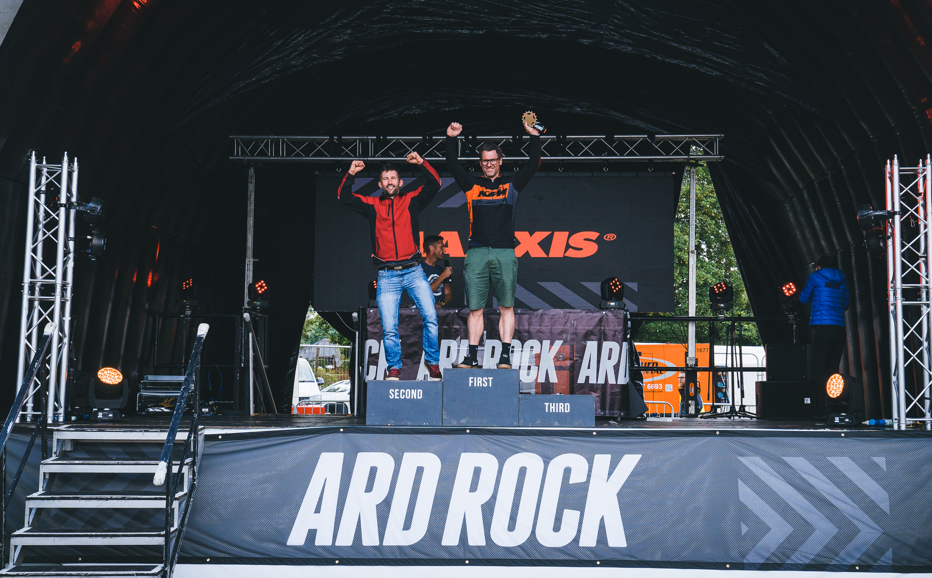 I think overall everyone had a great laugh and despite the weather not making it's mind up, the weekend was a great success. With the KTM stand as bright as always we had a great engagement with the crowd and was able to spread the name of the brand and the excitement we share about the bikes. We also worked as a part time pit crew for anyone on a KTM which ended up in some very fast results and the office lads even got to spend sometime in the saddle. What more could you have asked for!?
It was great to see so many friendly and familiar faces and we look forward to seeing some new and old ones in a couple of weeks time at the Malverns Classic!
To keep up to date with all things KTM Bike Industries in the UK feel free to follow our socials bellow.
Happy riding!
Facebook