2021 KTM Revelator Lisse Prestige and Sonic in Stock!

KTM have 2 high end road bike models in stock and ready to ship in selected sizes!
The Revelator Lisse is KTM's high end aero road bike and is currently seeing coverage in le Tour de France. KTM have the bike available in 2 different models which essentially is which colour and build kit you want on the bike.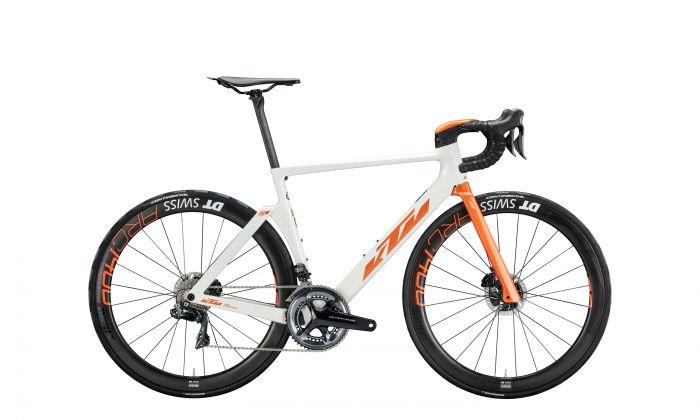 This model comes equipped with Shimano Dura Ace Di2 as well as DT Swiss Arc 1400 deep section carbon wheels. The bike is then finished off with full carbon Ritchey finishing kit. Click the link here to view the full spec and for more details.
This model RRP's at £7499.99 and is available in the following sizes.

This is KTM's top spec aero road bike. The ultralight carbon frame comes with Sram Red Etap AXS and a stunning set of Zipp Firecrest 58 Carbon wheels. The bike is also finished off with a carbon ritchey finishing kit. Click here for more details and the full spec of the bike.
This model RRP's at £8699.99 and is available in the following sizes.

Be sure to act quick and get in contact with you're KTM local dealer if you're interested in either of these bikes in the sizes shown with green dots.
To keep up to date with all things KTM Bike Industries in the UK feel free to follow our socials bellow.
Happy riding!
Facebook