2017 KTM M13 bikes now shipping

Model Launch
Just in time to celebrate the announcement of their inclusion in the 2017 Paris - Nice and the Criterium du Dauphine we're pleased to say the special edition M13 range from KTM is now shipping to dealers.
The KTM Revelator is gaining a reputation as an exceptional race bike, and its the weapon of choice of Team Delko Marseille Provence KTM from France.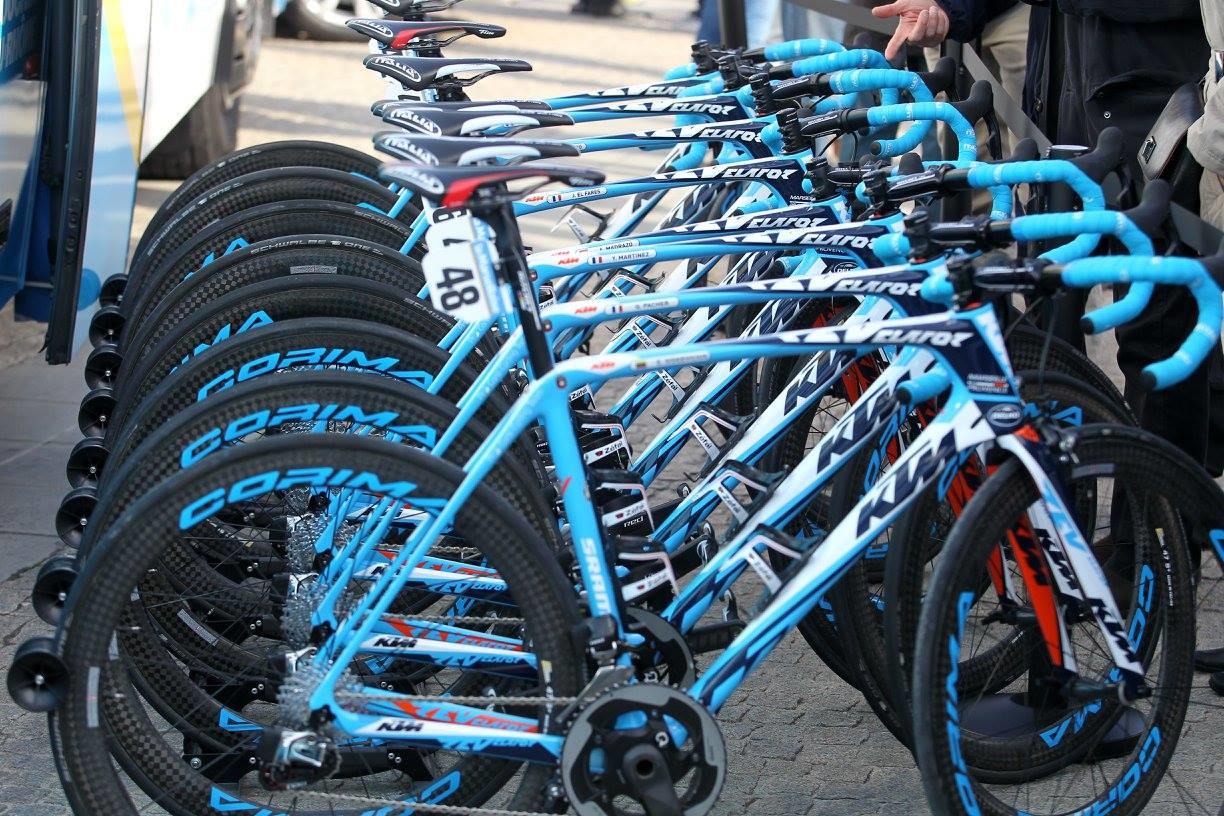 This season KTM have worked in partnership with Sram to produce a range of replica bikes, because the Marseille blue has proved so popular with KTM fans across the globe.
Numbers are limited
You can view the 3 models here: 2017 M13 Models
There are 3 models in the range, click these links for the full spec and geometry details for each model.
These are the bikes the team will be racing on across the UCI races all over Europe this season.
They will be easy to spot in their striking blue kit.