2017 KTM Kapoho 273 features in MBR January 2017


We always value the opinion of the guys at MBR magazine. So it was great to read their first impression of the new KTM Kapoho 273. This bike is the first they've tested with the new SLL suspension and geometry that been updated and is now used on the Lycan, Scarp and Kapoho models.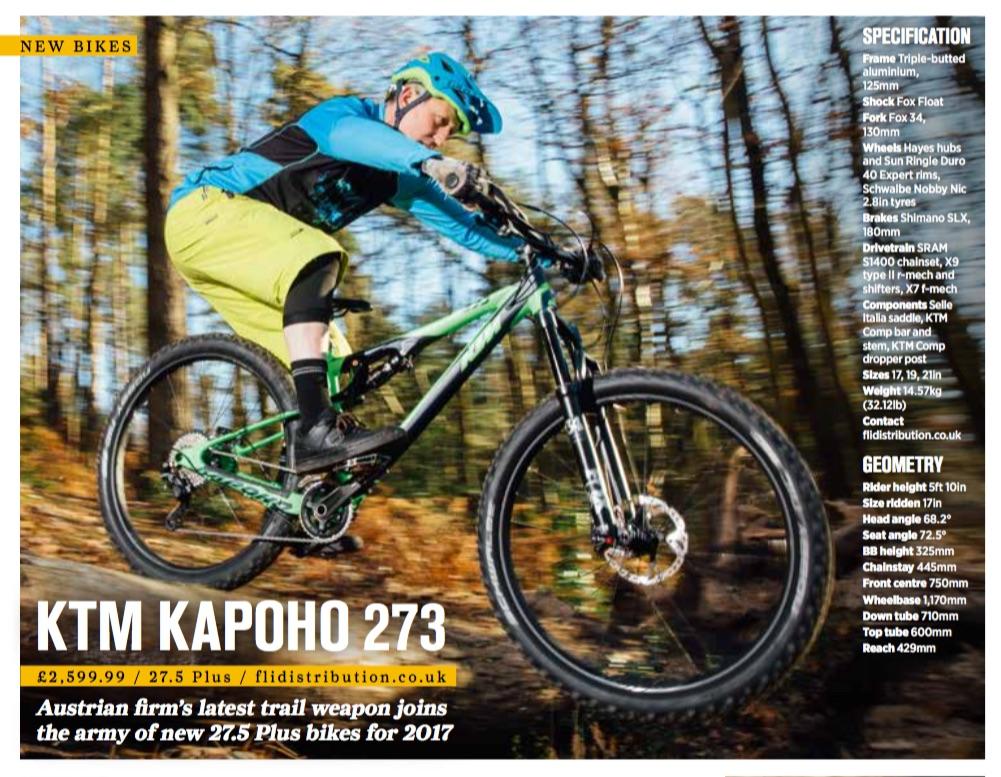 You can read their thoughts in detail in the January issue of MBR that is out now.
We are pleased to see they like the new geometry, and have recognised the specification and build quality KTM are known for. There is a good reason KTM has been nominated as brand of the year by Bike Biz recently.
We've hosted a pdf version of the review on our website HERE, so you can read if it you like.
Find the full spec of the bike HERE