2021 KTM Revelator Alto Elite - Team Replica
2020 was due to be the year KTM finally hit the Grand Tours and we're still hopeful it will happen.
The Vini Zabu UCI team from Italy will be racing in the Giro
and 
The B&B Hotels | Vital Concept UCI Team from France will be racing in Le Tour.
To celebrate KTM have produced special bikes for the two teams, and made a limited number of them available to the public.
Which do you prefer - green or orange?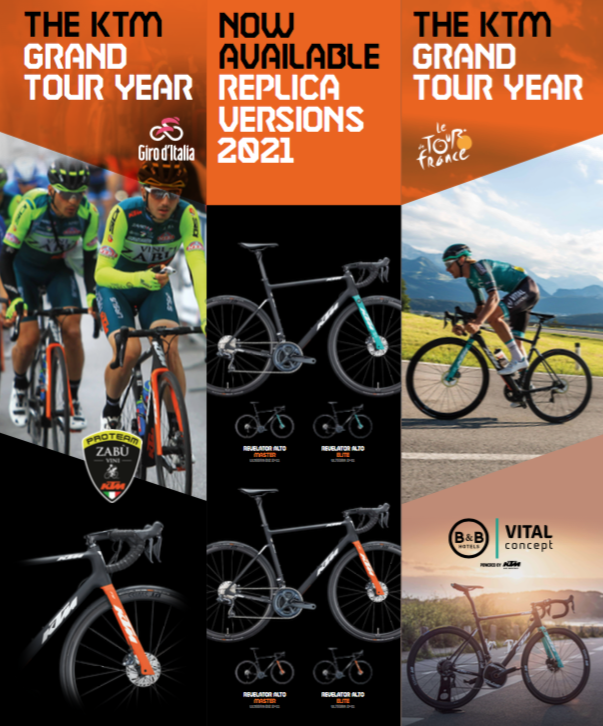 This spec is the Elite - build.   If you're looking for the slightly posher version, check out the Master version which has Di2, or even the frameset, so you can build your custom dream build
* Please note - the pictures so the bike built with the Master spec.  They are for reference only, so you can see the colour of the frame.
They will not be available for long, so please if you are interested, contact your local KTM dealer to place your order now.
Any orders placed on the FLi website will be fulfilled by one of our dealers who has stock.
If you have any questions about deliver dates or anything else, please use the live chat function or contact us.