Gaadi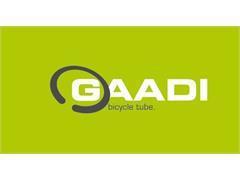 THE RUBENA GAADI IS AN EASY-CHANGE TUBE WHICH ENABLES CYCLISTS ON THE GO TO CHANGE A TYRE WITHOUT THE HASSLE OF REMOVING THE WHEEL.
It features an open-loop system that allows the rider to simply remove the sidewall of the tyre from the rim, remove the old tube and insert the open-loop tube into the tyre. The wheel is then rotated all the way around until the ends meet.
Whilst made primarily for E-bikes, can be used on any bike with a size range from 20" to 29er.
View the GAADI brochure HERE.