You may recognise this bike from a recent video we put out of the bike build itself. The link to that video is at the bottom of this blog but before we get to that lets talk more about the spec and build for this very special 2020 frame design.
The build is for our recently departed college (he didn't die he just joined the RAF) Tom who puts the bike together in the video. Going from a 2019 Scarp Prime when we heard KTM's idea to increase the travel options on the Scarp frame he did like more of us and jumped at the chance. If you want to read more about the changes made to the Scarp series for the 2020 season read the blog here.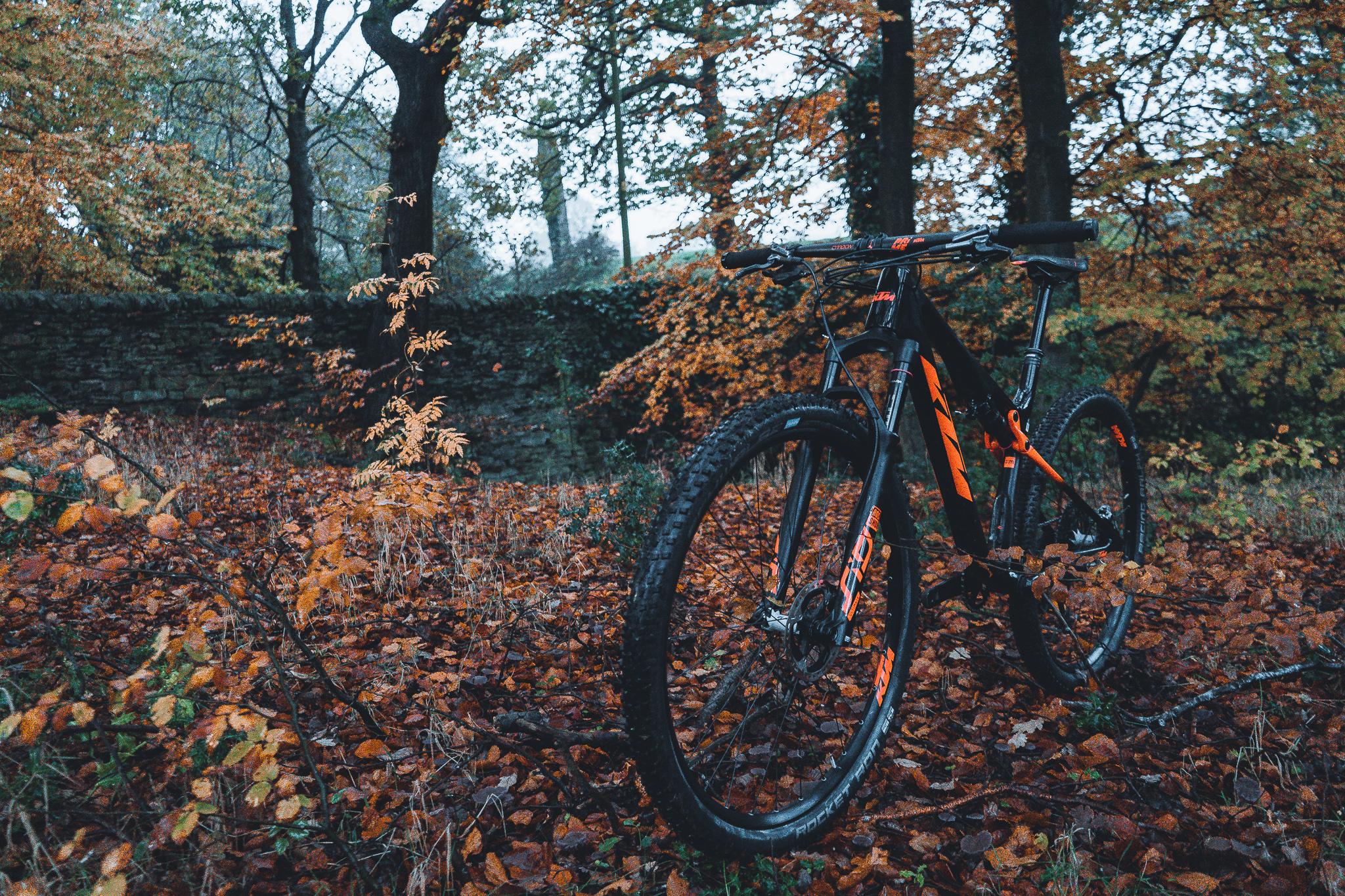 This bike starts with the frame. The 2020 KTM Scarp MT Prestige is a very special frame as it retains the same angles as the previous scarps but allows the frame to hold up to 120mm travel in the front and 115mm travel in the rear. So Tom purchased the frame and fork package which comes with RochShox SID select 120mm remote forks and RockShox Deluxe Ultimate 115mm shock.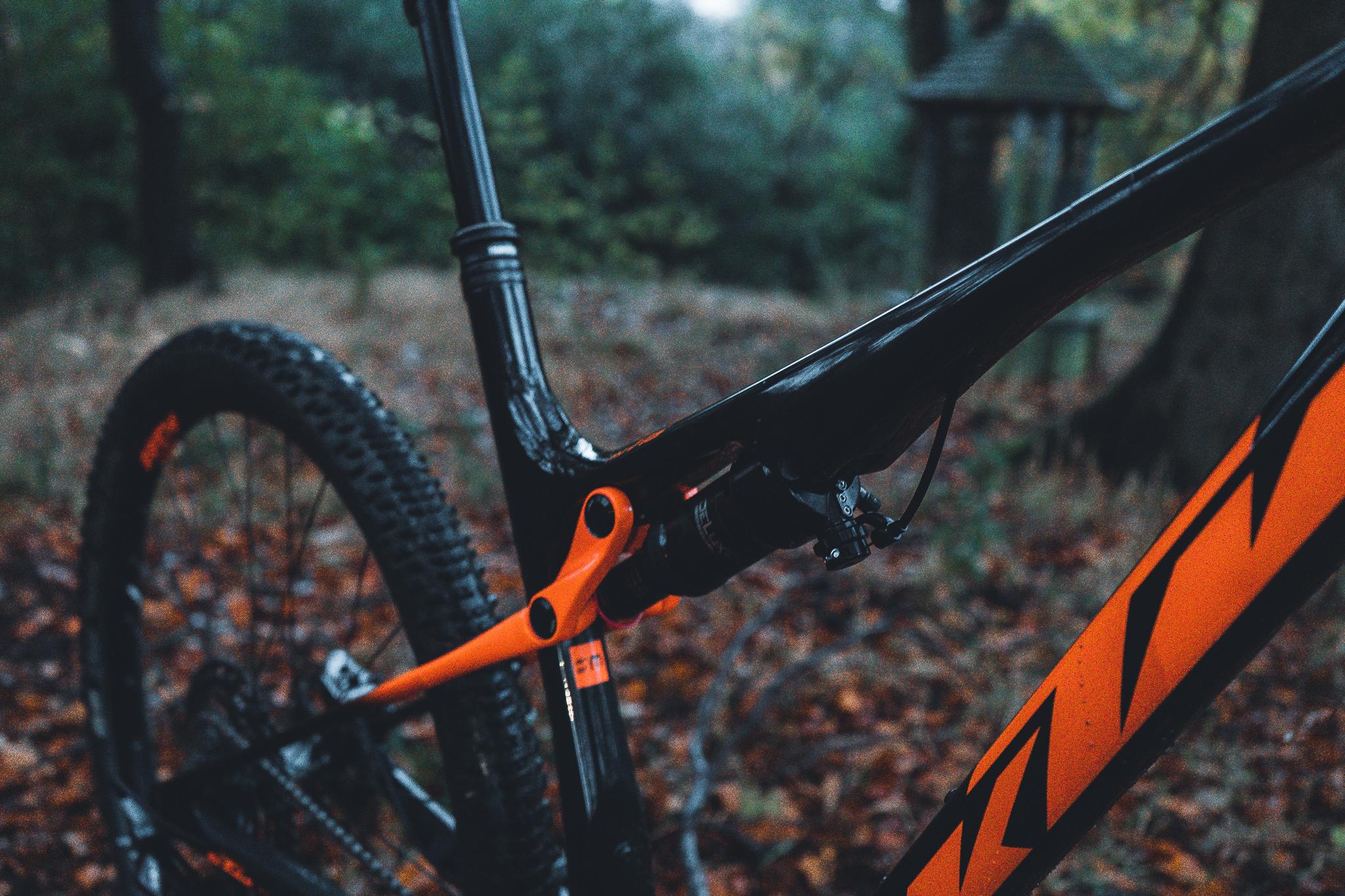 From there he transferred most of the parts from his previous scarp straight onto this frame with the addition of a Fox Transfer dropper. So he runs a full Shimano XTR groupset and braking system allowing the lightweight 12speed to be fully utilised by the frame. Wheel wise he kept the DT Swiss/ KTM Ultimate wheels specced on a lot of last years bikes. He then laced these with a Schwalbe Racing Ralph and a more aggressive Rocket Ron up front and topped it all with full carbon finishing components from KTM.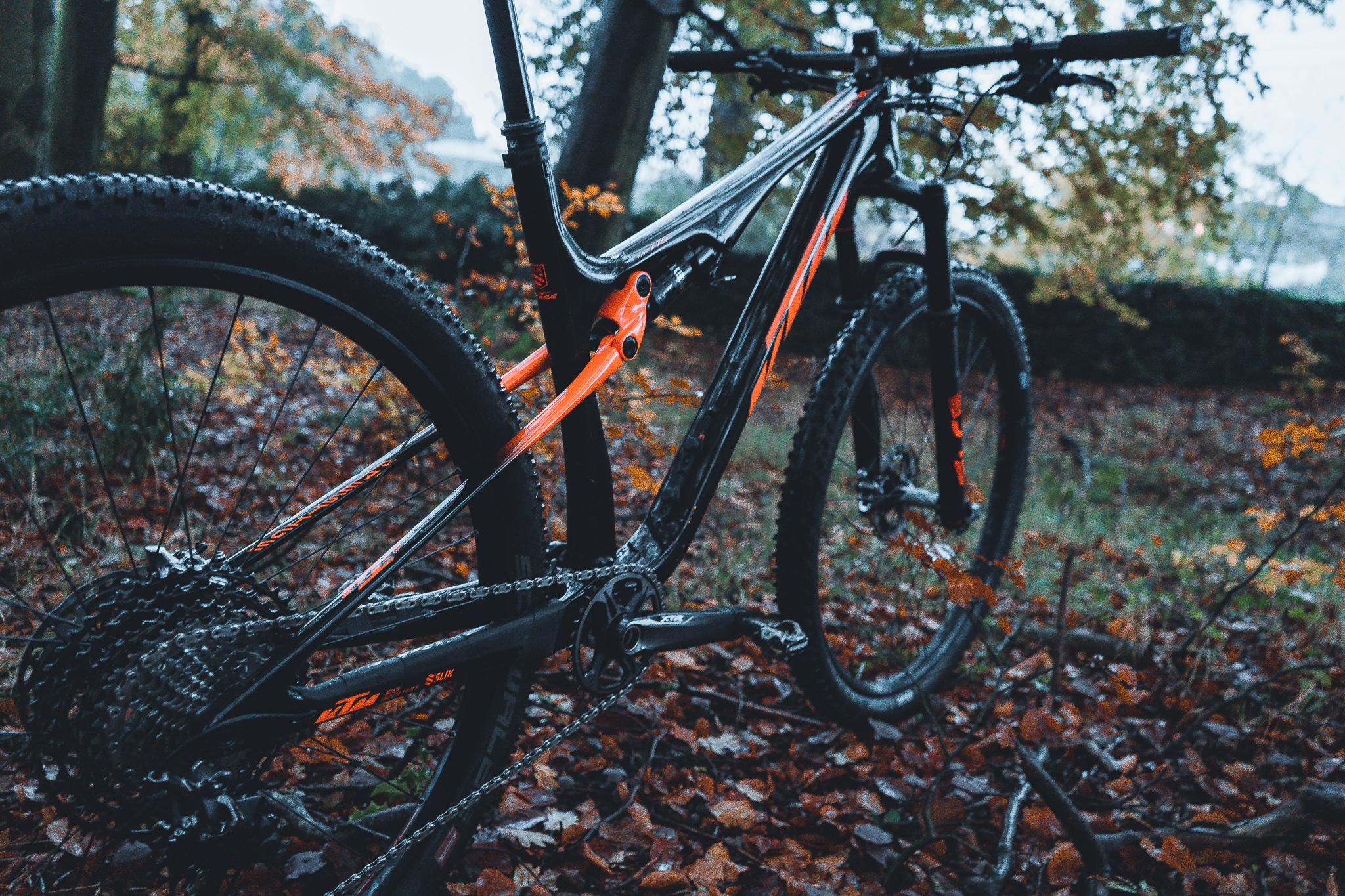 I questioned Tom a lot during this build about pretty much everything but his answers always made sense. Although he has a cluttered set of handle bars he's also able to use the dual lockout and dropper post with ease meaning this really is an XC machine. He also went through great suffering to have the exact tyres he wanted rather than tan wall. For me I will always compromise speed for style but Tom feels differently. Either way this is a super nice build and it was fun to through together after work so take a look at the video bellow and and for more information on the full stock bike click here.
To see the full range of photos check out the gallery here.
To see some very nice photos of the range and the other bikes KTM has to offer, feel free to follow the accounts bellow- happy riding.
Facebook