KTM Christmas Frame Offers!

We've taken stock of a load of frames at Fli headquarters and are looking to move them on for people wanting a fresh build for Christmas.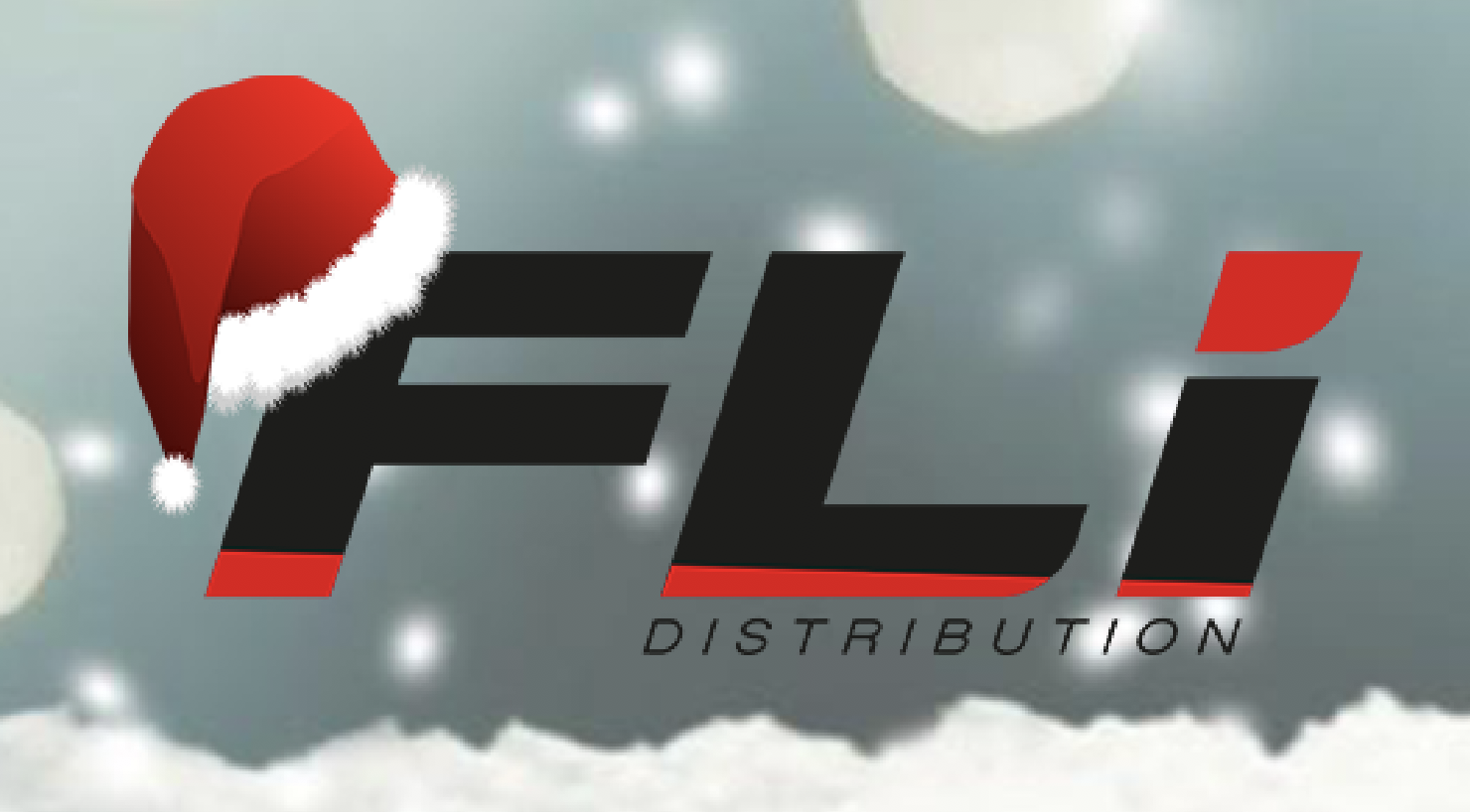 Bellow are just some of the offers we have. Feel free to ring or email with any questions about the frames, all sizes available are listed and these are limited stock. Once they're gone, THEY'RE GONE!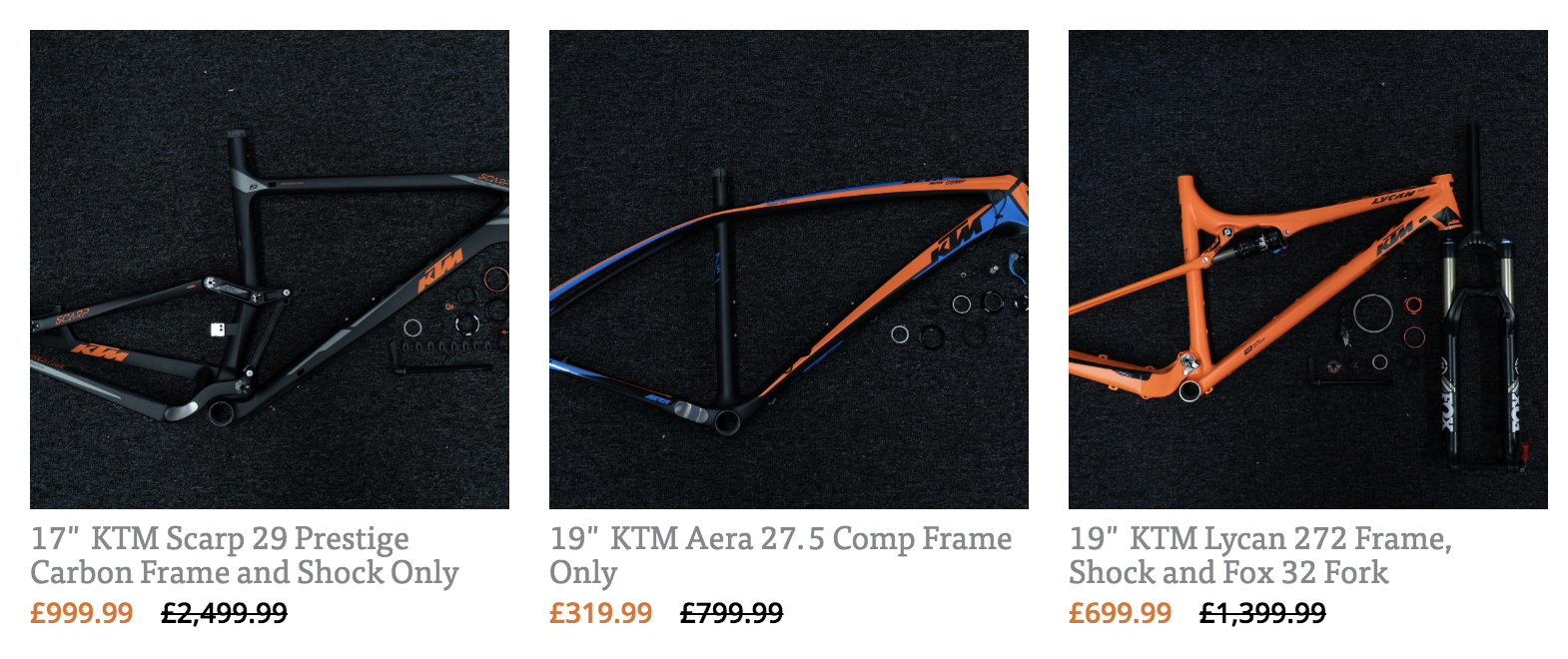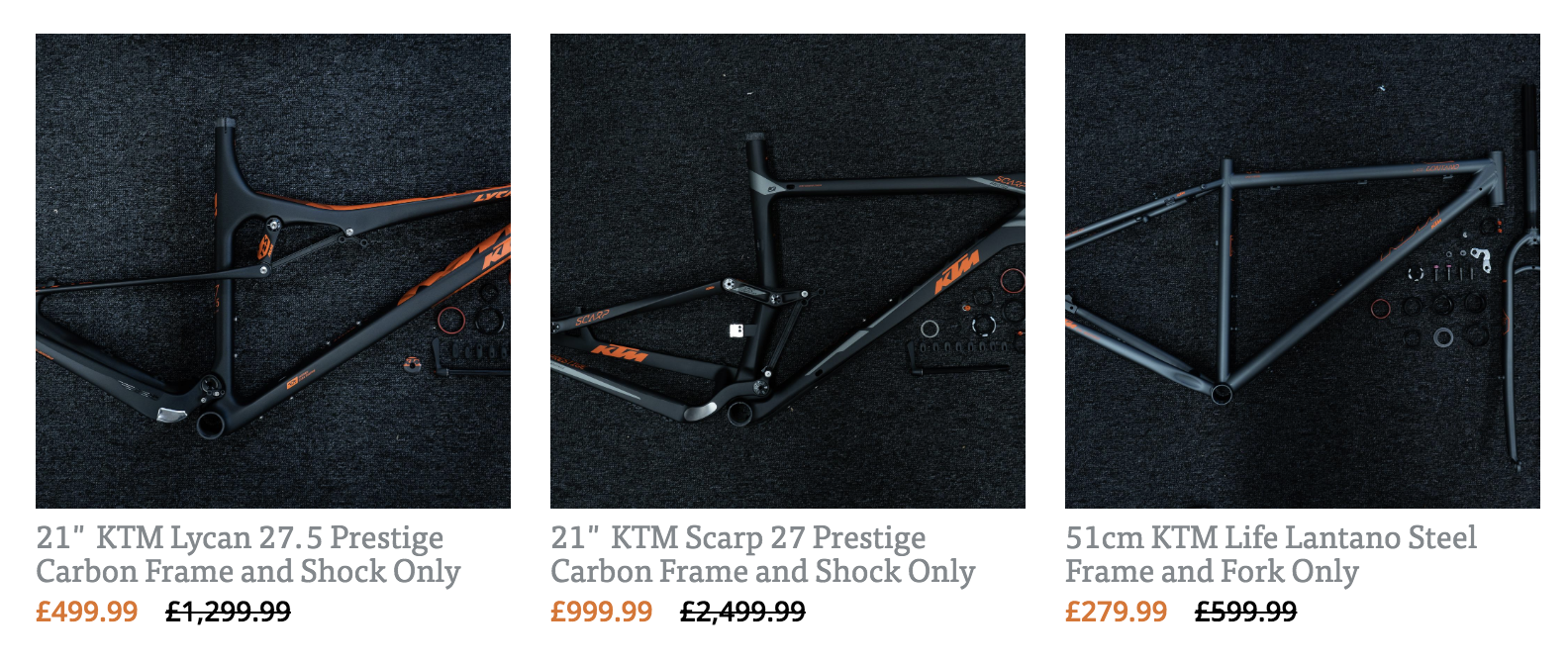 If you have any questions about any of the items listed please don't hesitate to contact us.
Also if you wish to follow along on social media to find out more about discounted items be sure to click the links bellow- happy riding
Facebook