Introducing the 2020 KTM Revelator Lisse Sonic

We've been lucky enough to have one of the highest end road bikes come through our office this week- the 2020 KTM Revelator Lisse Sonic.
This bike is something very special that KTM have put together for this year and whilst numbers are very limited we managed to get one into our photo booth today to show it off up close.
2020 KTM Revelator Lisse Sonic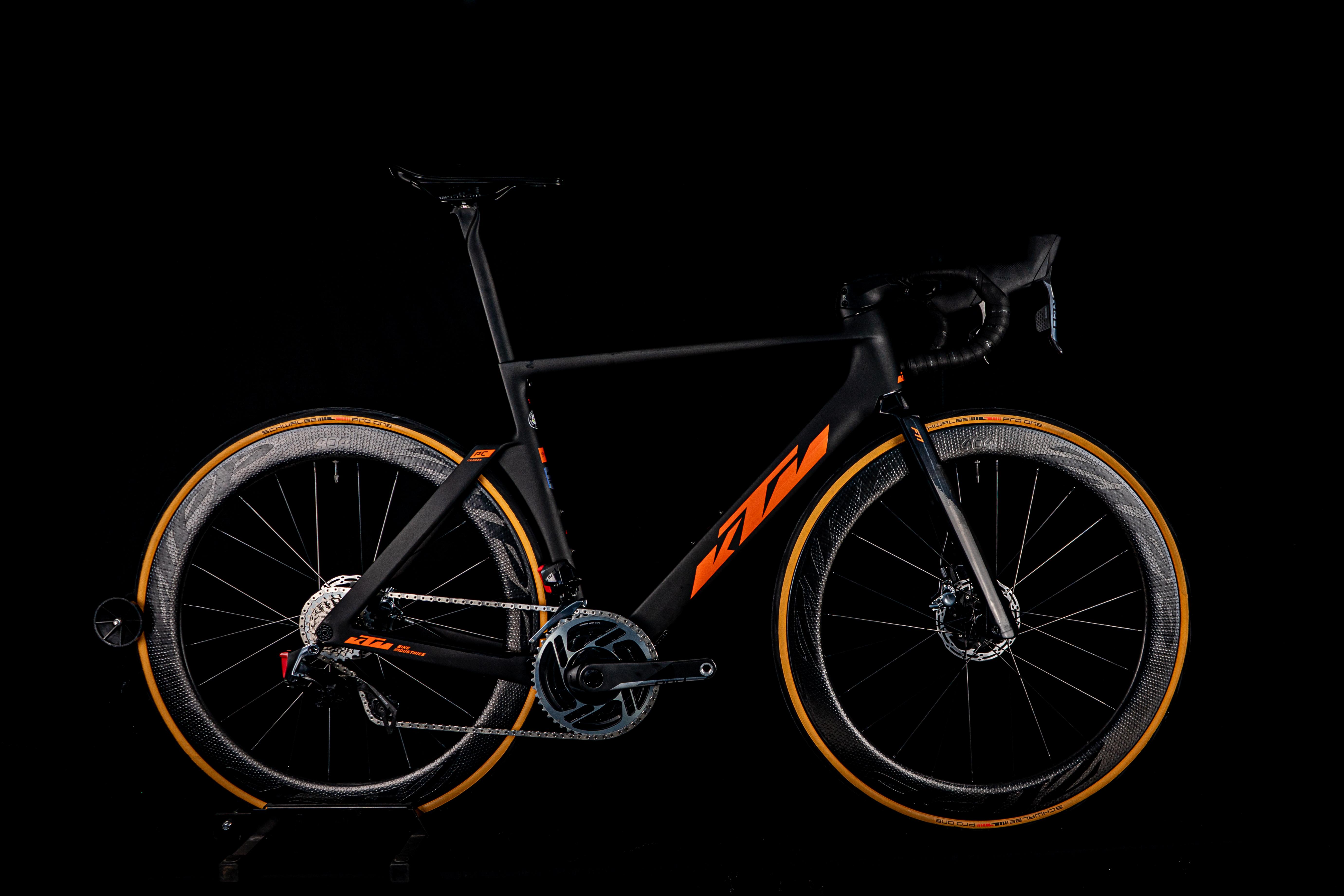 The Lisse frame design was originally release in 2018 as KTM's top end aero road bike and for this year its had a huge upgrade. The bike keeps it's well known frame styling and signature stem design but the components have been updated to the latest cycling technology has to offer. If you want to read more about the frame design of the model visit one of our past blogs here.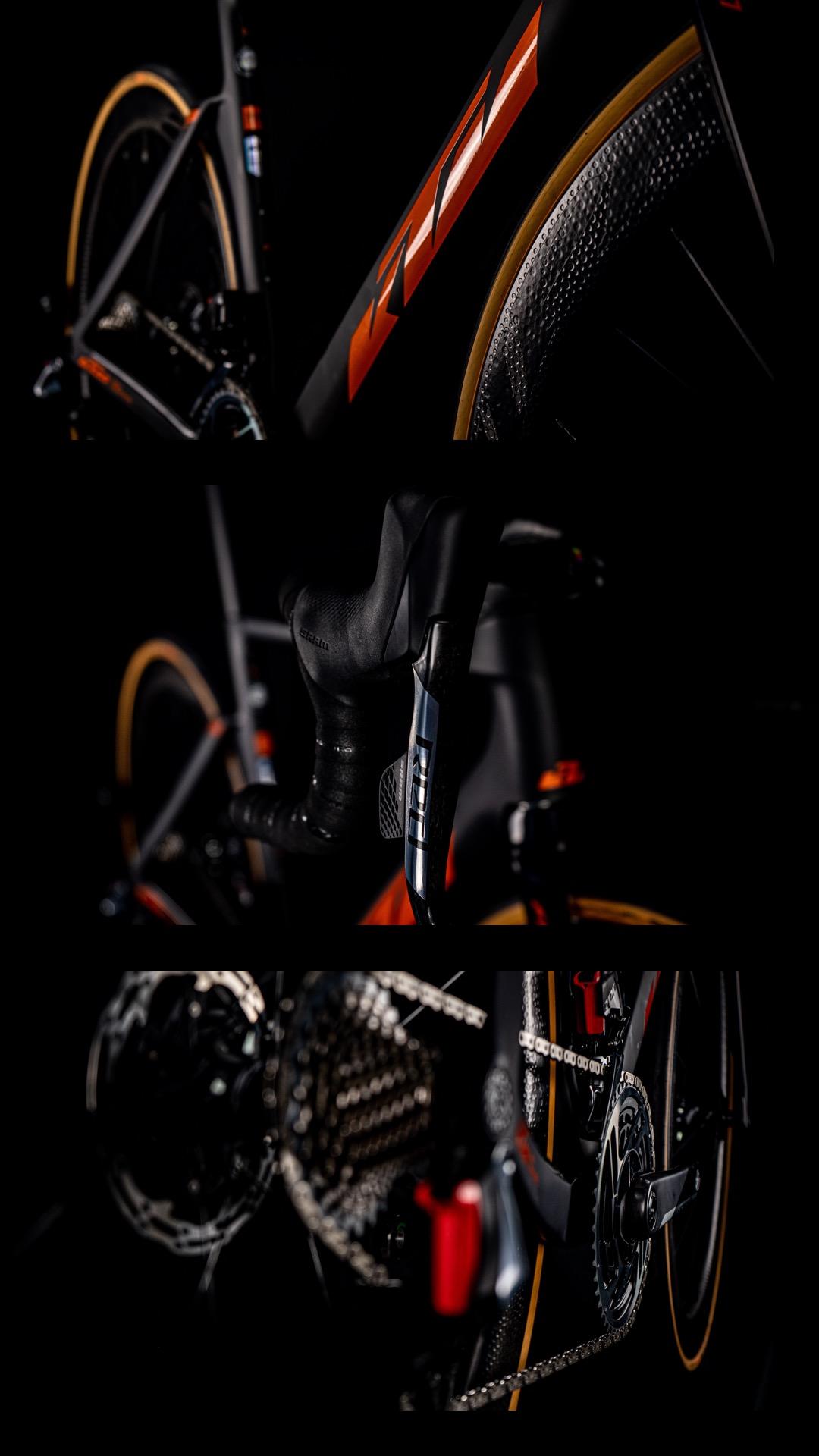 The Lisse Sonic starts with a striking pair of Zipp 404 wheels which unique design provides a sturdy and instantly recognisable base for the bike. Combined with this is the new Sram Red Etap 12 speed road groupset which uses hydraulic disc braking but wireless cables which also comes with 12 speed gearing, the first of its kind on a road bike.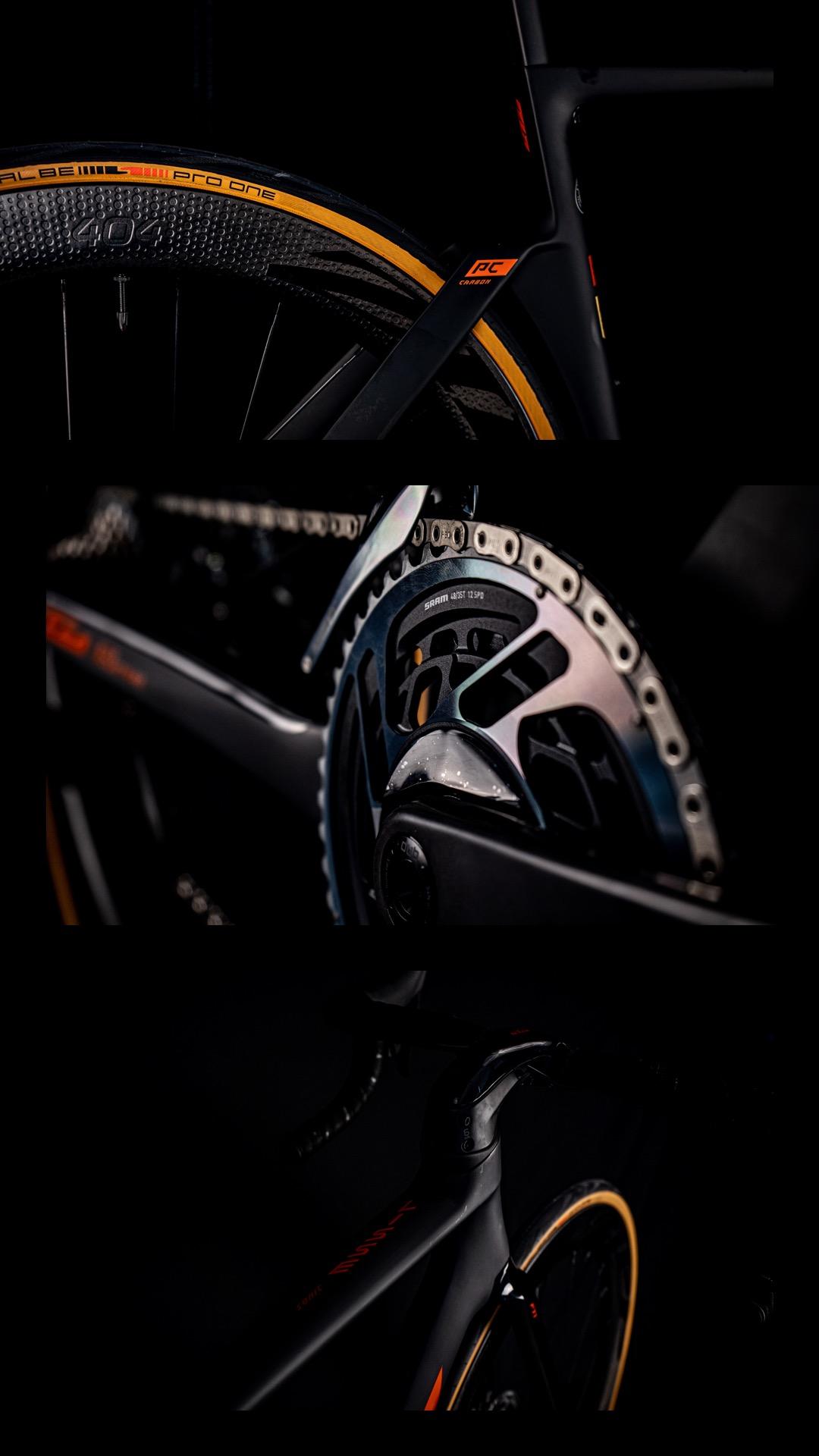 This stealthy beast is the top end of the Lisse range which you can see bellow and comes in at £8699.99. The combination of components on this bike is what makes it so special and the photos provided by our own talented Ben Dransfield showcase just how stunning this bike is.

We have plenty more photos up on our instagram now so be sure to head over there.
If you wish to follow along on social media to find local demo days and top class bike porn be sure to click the links bellow- happy riding
Facebook