Introducing the 2018 KTM Revelator Sky
2018 KTM Revelator SKY
The KTM Revelator SKY has been getting rave reviews from customers and press across Europe for since its introduction, and we're now pleased in introduce the 2018 Revelator Sky range.
Our expectations were more than met when the Revelator SKY finally made it to production in June 2015. The new bike has been designed and built in Austria from the ground up to be a modern disc brake equipped road bike. KTM had not simply slapped disc brakes on the existing model.
The new 2018 KTM Revelator SKY features many things that some brands still haven't caught up with.
* Bolt though axles front and rear
* Flat mount disc mounts front and rear
* Internally routed disc brake hoses front and rear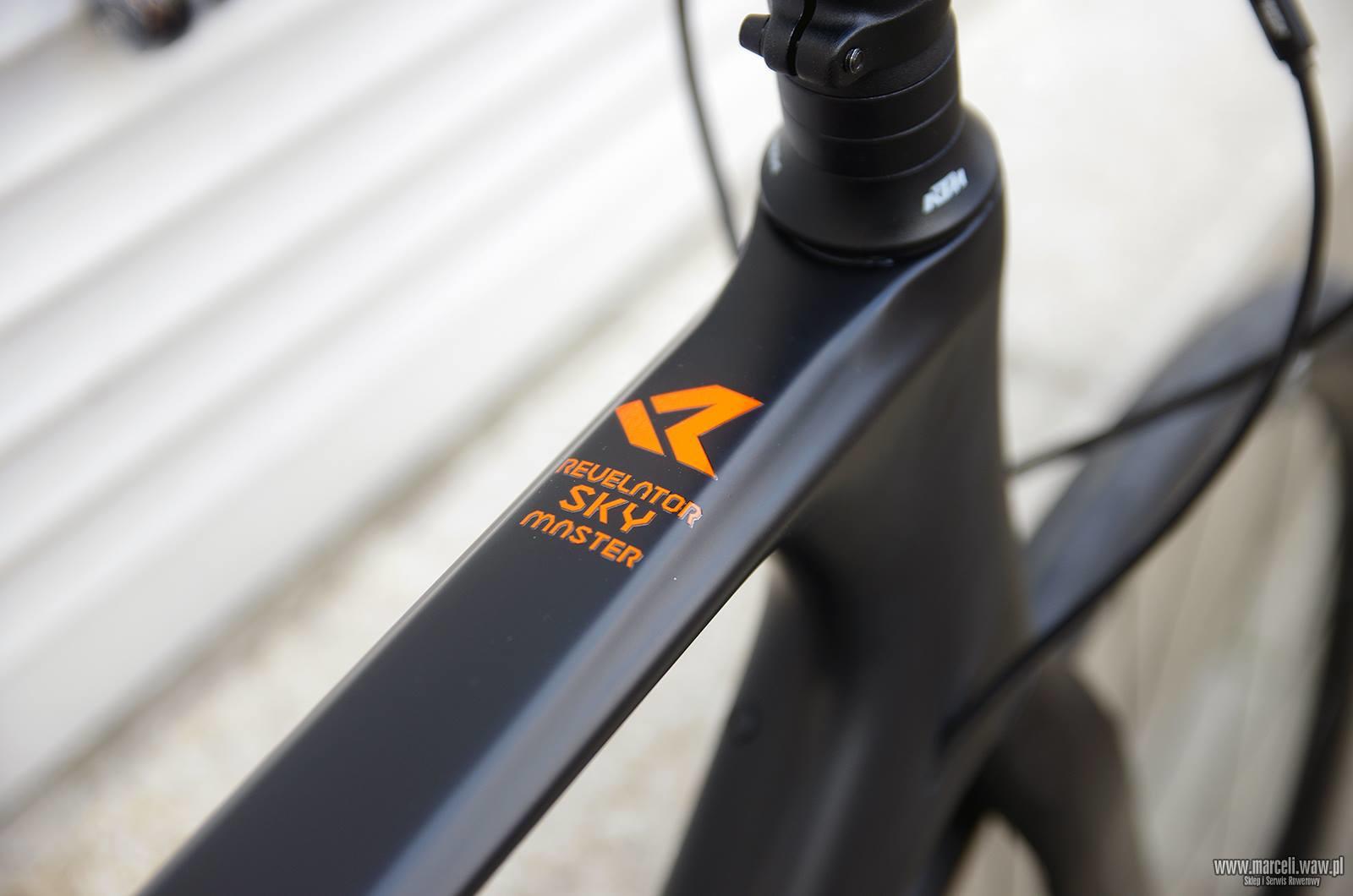 The frame and forks has been designed to be fast but comfortable, this is not an out and out race bike. Its still fast, but the geometry suits riders who want to cover distance at speed but with style and comfort, its not about the short sprints on the SKY.
Ideal for the UK sportive market, or for Sunday club runs.
Every time we submit a Revelator SKY to a UK magazine it wins "best in test". Read 2 examples of this here.
Cycling Active Review - BEST IN TEST
Bike Soup Review - BEST IN TEST
There are 3 models in the 2018 range.
The SKY DMP eTap is the top of the range model, there are no cables on this bike! Its got electronic wireless eTap shifting from Sram and their hydaulic disc brakes.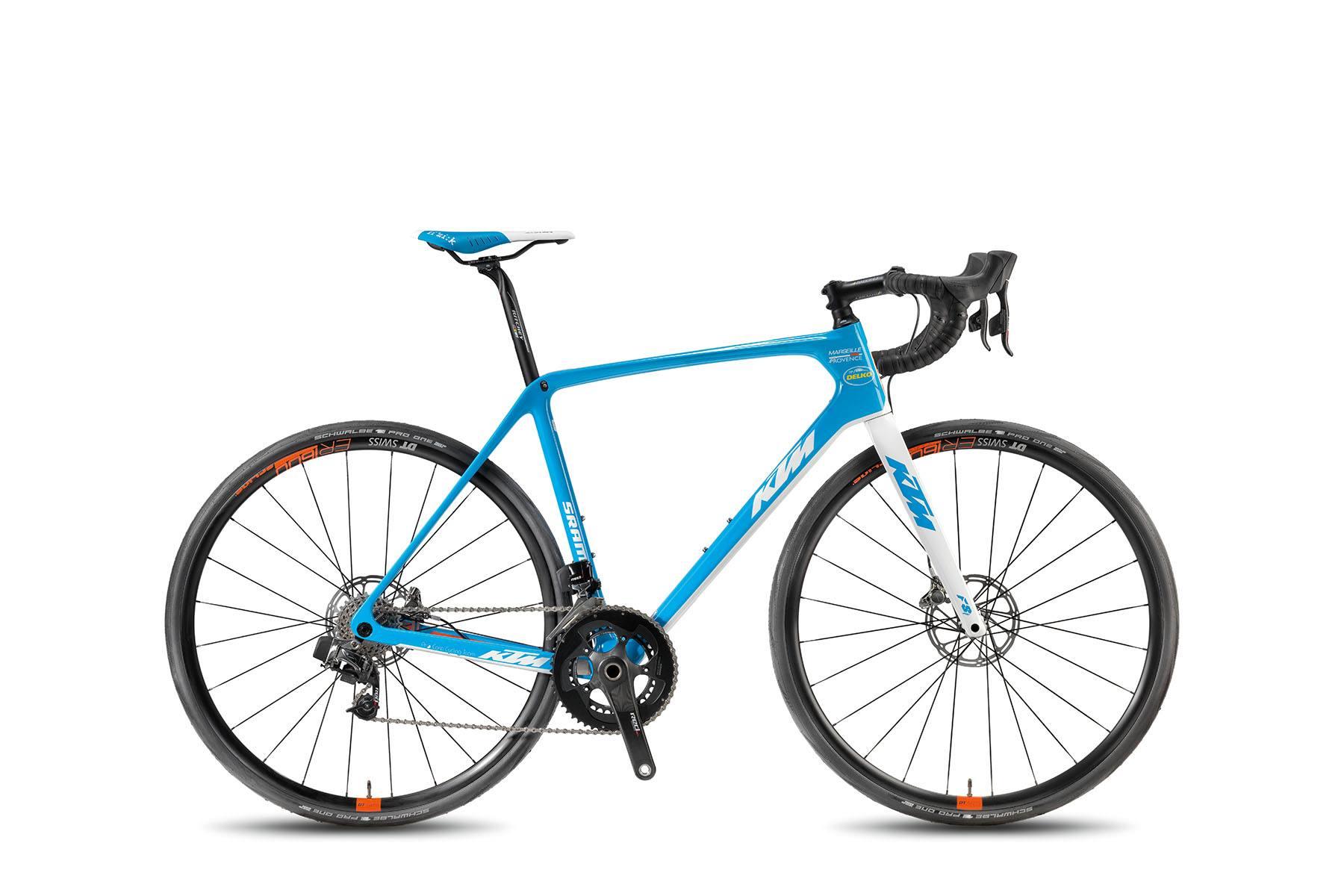 This bike is wrapped in the colours of the UCI DMP KTM race team and we anticipate them using it at challenging races like the 2018 Paris Roubaix (they used the Revelator Sky at the 2017 event)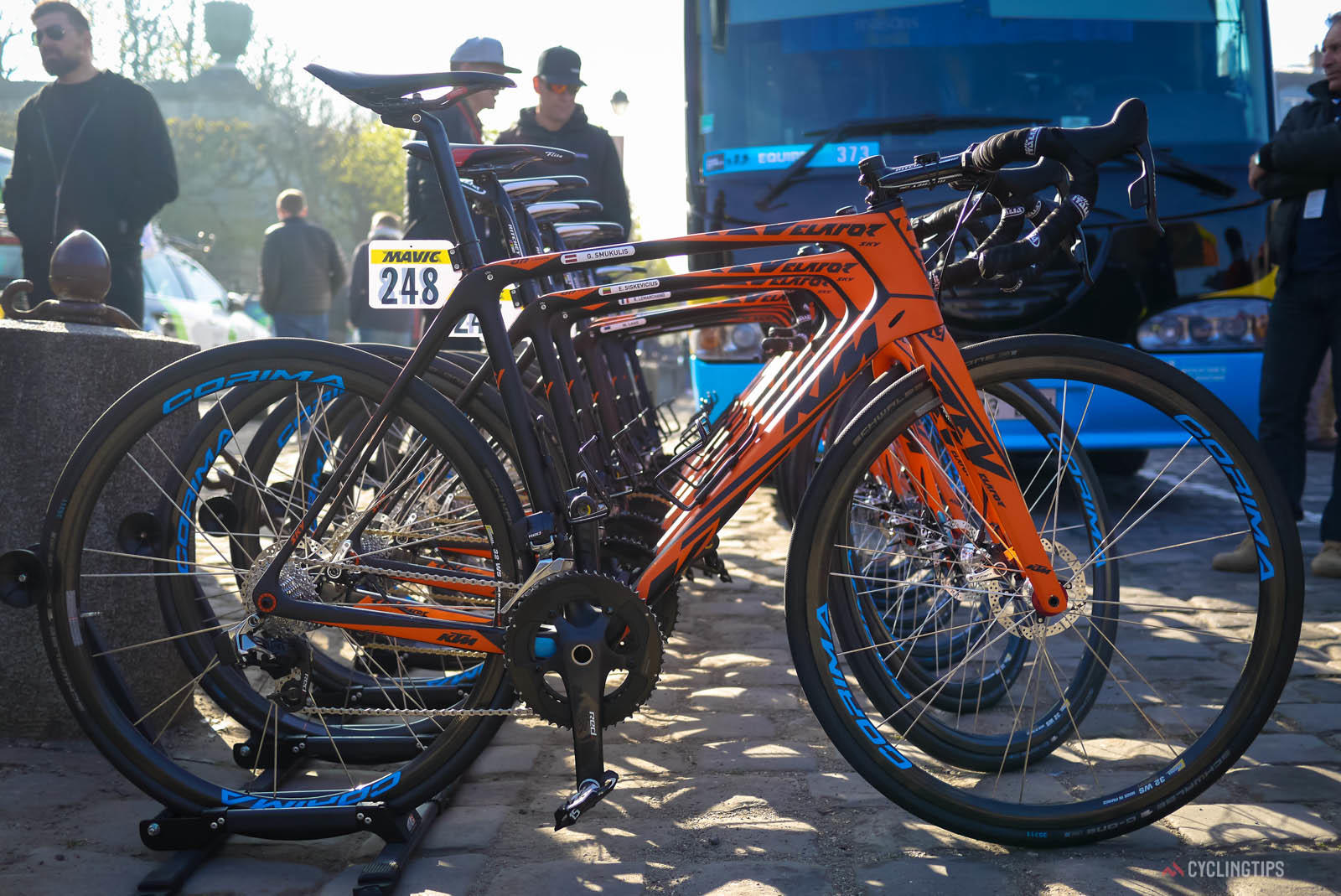 The other two models, SKY Prime, and SKY Master feature the hydraulic disc brakes by use standard mechanical gearing from the Ulregra and 105 groupsets to bring the Revelator SKY performance to cheaper price points.
KTM also offer the SKY in a frame only package in the gloss / matt black colour way used on the Master. A must for KTM fans who want the option of a custom build.
If you've not tried a disc brake equipped road bike, we urge you to have a go. The increased control is amazing and on a wet ride you're bike is not covered in the grey gunk that comes off traditional brakes. You don't also have to experience the sound of damage being done to expensive wheels every time you brake.