Ex Display and Demo KTM Clearance Sale
Now that we at Fli have settled into our new offices and are now moving onto our 2020 KTM range we've had a look through our stock and found even more bikes to put up on clearance.
Along with our current Ex demo Puky stock which is live on the site we now have a range of Ex demo and Ex display 2019/8 KTM bikes up for sale with huge reductions. It's that time of year when the new 2020 range is taking over and we're preparing to take stock of the newer bikes. Bellow is just some of the bikes we have up for sale. Each bike is either a one off or available in ranges of sizes/ components.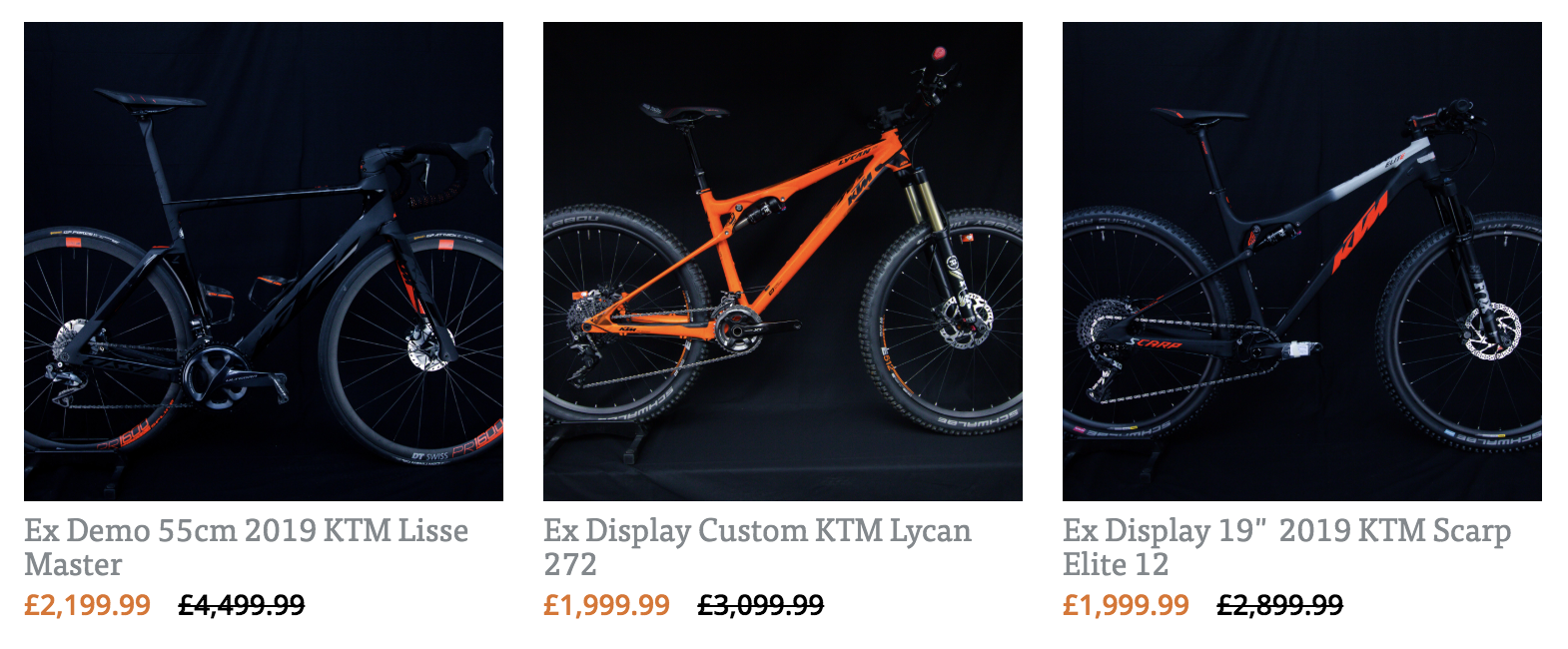 To find out any of the options or if you have any questions about the bikes please use the live chat function on our site located in the bottom right.
Every bike can be shipped within 48 hours and some are available in various sizes.
We also have a range of frame and fork combinations available on the site which you can view here.
To keep up with any other items added to the sale be sure to keep up with the social media links bellow.
Facebook